News
»
Go to news main
IN MEMORIAM: David Ignatius Jones, QC (LLB '56)
Posted by
Jane Doucet
on April 21, 2017 in
News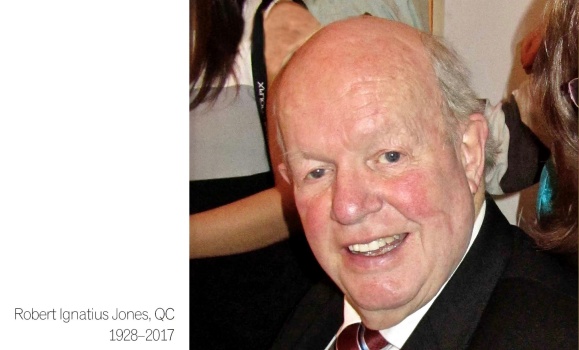 The Schulich School of Law extends its sympathy and condolences to the family, friends, and former colleagues of David Ignatius Jones (LLB '56), QC, who died on March 2 at the age of 89.
After earning a BA from Saint Mary's University in 1951, Jones attended Dalhousie Law School. He was admitted to the Nova Scotia Barristers' Society (NSBS) in 1957 and appointed Queen's Counsel in 1973. For more than 50 years, he practiced law in Dartmouth and served on various committees of the Society. When Jones retired, he was a partner in the firm of Russell Piggott Jones, where he was in practice with his son Martin.
Jones was an active member of the provincial and federal Liberal associations. He served his profession as a member of the Barristers' Society's Committee for the Establishment of Nova Scotia Legal Aid, and he was a past member of the board of directors of Nova Scotia Legal Aid. Community service was an important part of Jones's life; among other appointments, he was a member of the board of the Metropolitan Community Law Clinic and a member of the NSBS and the Canadian Bar Association. He was the only lay honourary member of the Police Association of Nova Scotia.
Several of Jones's children earned law degrees from Dalhousie—Martin Jones (LLB '83), David Jones (LLB '85), and Angela Jones-Rieksts (LLB '97)—as did his brother Malachi Jones ('51).
Jones's son David was the valedictorian of his class. Sadly, after graduation he died of cancer. The David Martin Jones Memorial Fund at the law school was established in his memory to recognize a law student who is a source of great inspiration to his or her colleagues.
Jones is being remembered for his courage, generosity, kindness, strength, and dignity. He is survived by his wife of 58 years, Marie; four children (Martin, Teresa, Angela, and Marie; in addition to David, his daughter Paula predeceased him); 14 grandchildren; and one great-grandchild.