Rebecca

Affoo

,

PhD
Assistant Professor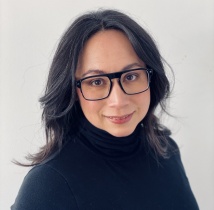 Email:
Rebecca.Affoo@dal.ca
Phone:
902-494-5154
Fax:
902-494-5151
Mailing Address:
PO Box 15000, 5850 College Street, 2nd Floor, Room 2C01 Halifax, Nova Scotia B3H 4R2

Bio
Dr. Rebecca Affoo is a Speech-Language Pathologist and an Assistant Professor in the School of Communication Sciences and Disorders at Dalhousie University. Her research is focused on advancing understanding of the interrelationships between salivary secretion, oral health, and oropharyngeal swallowing to inform the development of novel therapies for remediating eating and swallowing in older adults to maintain adequate nutritional intake, decrease the risk of developing morbidities such as aspiration pneumonia and conditions such as frailty, and improve quality of life. She is also passionate about evidence-based education and student learning.
Education
BHSc, Health Science, University of Western Ontario
MClSc, Speech-Language Pathology, University of Western Ontario
PhD, Health and Rehabilitation, University of Western Ontario
Research Interests
Age-related changes to oral health, eating, and swallowing
Eating and swallowing, oral health, communication, and frailty
Eating and swallowing rehabilitation
Evidence-based education in the health professions
Teaching
CMSD 6390: Voice/Resonance Disorders
CMSD 6450: Speech Disorders–Adults
CMSD 6612: Dysphagia
Selected Publications
Affoo, R.H., Nellenbach, C., Chomchai, J., & Rogus-Pulia, N. (2023). The effects of endoscope placement in the hypopharynx on swallowing-related measures in healthy adults. European archives of oto-rhino-laryngology 10.1007/s00405-023- 08114-6. Advance online publication. https://doi.org/10.1007/s00405-023- 08114-6
Namasivayam-MacDonald, A., Lam, B., Ma, J., Affoo, R.H. (2023) Prevalence, Incidence, and Predictors of Self-reported Swallowing Difficulties in Community- Dwelling Adults: A Population-Based Study from the Canadian Longitudinal Study on Aging (CLSA). Dysphagia, 10.1007/s00455-023-10570-5. Advance online publication. https://doi.org/10.1007/s00455-023-10570-5
Affoo, R.H., Cliffe Polacco, R., Lam, B., Ma, J., Steele, C.M., Namasivayam- MacDonald, A. (accepted) Dysphagia and oral health concerns in long-term care. CJSLPA
Robison, R., Garand, K., Affoo, R.H., Yeh, C.K., Chin, N., McArthur, C., Pulia, M., Rogus-Pulia, N. (2022) New Horizons in Understanding Oral Health and Swallowing Function in the Context of Frailty. Age and Ageing.
Affoo, R.H. & Hachey, S. (2022) Integrating oral health in speech-language pathology practice: A viewpoint. Perspectives SIG 13. https://doi.org/10/1044/2022_PERSP-21-00277
Affoo, R.H., Bruner, J., Dietsch, A., Nellenbach, C., Jones, T., & Lehman, M. (in press). The impact of active learning in a speech-language pathology swallowing and dysphagia course. Teaching and Learning in Communication Sciences and Disorders.
Douglas, N.F. & Affoo, R.H. (2018) Certified Nursing Assistants Want to Use External Memory Aids for Residents with Dementia: Survey Results within an Implementation Science Framework. American Journal of Speech-Language Pathology 28(2):591-598. doi: 10.1044/2018_AJSLP-18-0118
Affoo, R.H., Trottier, K., Garrick, R., Mascarenhas, T., Su Jang, Y., Martin, R.E. (2018) The effects of tooth brushing on whole salivary flow rates in healthy older adults. BioMed Research International, 3904139. doi:10.1155/2018/3904139
Ho, A.K., Affoo, R.H., Rogus-Pulia, N., Nicosia, M., Inamoto, Y., Saitoh, E., Green, S., Fels, S. (2017) Inferring the effects of saliva on liquid bolus flow using computer simulation. Computers in Biology and Medicine 89:304-313.doi:10.1016/j.compbiomed.2017.07.014
Foley, N.C., Affoo, R.H., Siqueira, W., Martin, R.E. (2017) A systematic review examining the oral health status of persons with dementia. Journal of Dental Research – Clinical and Translational Research 2(4):330-342.
Toogood, J.A., Smith, R.C., Stevens, T.K., Gati, J.S., Menon, R.S., Theurer, J., Weisz, S., Affoo, R.H., Martin, R.E. (2017) Swallowing preparation and execution: Insights from a delayed-response functional magnetic resonance imaging (fMRI) study. Dysphagia 32(4):526-541. PMID: 28361202
Affoo, R.H., Foley, N., Garrick, R., Siqueira, W.L., Martin, R.E. (2015) A meta-analysis of salivary flow rates in young and older adults. Journal of the American Geriatrics Society 63(10): 2142-51. doi:10.1111/jgs.13652 PMID: 26456531
Abe, K., Weisz, S.E.M., Dunn, R.L., DiGioacchino, M.C., Nyentap, J.A., Stanbouly, S., Theurer, J.A., Bureau, Y., Affoo, R.H., Martin, R.E. (2015) Occurrences of yawn and swallow are temporally related. Dysphagia 30(1): 57-66. doi:10.1007/s00455-014-9573-2 PMID: 25240300
Foley, N., Affoo, R.H., Martin, R.E. (2014) A systematic review and meta-analysis examining pneumonia-associated mortality in dementia. Dementia and Geriatric Cognitive Disorders 39: 52-67. doi:10.1159/000367783 PMID: 25342272
Affoo, R.H., Foley, N., Rosenbek, J., Shoemaker, J.K., Martin, R.E. (2013) Swallowing dysfunction and autonomic nervous system dysfunction in Alzheimer's disease: A scoping review of the evidence. Journal of the American Geriatrics Society 61(12): 2203-2213. doi:10.1111/jgs.12553 PMID: 24329892