Michael

Kiefte

,

PhD
Professor and Director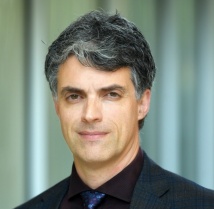 Email:
mkiefte@dal.ca
Phone:
902-494-5150
Fax:
902-494-5151
Mailing Address:
Sir Charles Tupper Medical Building
5850 College Street
2nd Floor, Room 2C01
PO Box 15000
Halifax, Nova Scotia
B3H 4R2

Education:
BA, Linguistics, Memorial University of Newfoundland
PhD, Experimental Phonetics, University of Alberta
Research interests:
Speech perception and production
Psychoacoustics
Signal processing in speech research
Hearing aid and cochlear implant processing strategies
Auditory physiology
Speech processing
Teaching

CMSD 6630: Cochlear Implants and Other Implantable Technologies

Selected publications

Dikaios, K., Rempel, S., Oore, S., Kiefte, M., and Uher, R. (2023). "Applications of speech analysis in psychiatry," Harvard Rev. Psychiatry 31, 1.
Nenadic ́, F., Coulter, P., Nearey, T. M., and Kiefte, M. (2020). "Perception of vowels with missing formant information," J. Acoust. Soc. Am. 148, 1911–1921.
Stilp, C. E., Kiefte, M., and Kluender, K. R. (2018). "Discovering acoustic structure of novel sounds," J. Acoust. Soc. Am. 143, 2460–2473.
Kiefte, M. and Nearey, T. M. (2017). "Modeling consonant-context effects in a large database of spontaneous speech recordings," J. Acoust. Soc. Am. 142, 434–443.