Dal hearing aid program gets financial boost
Here is a link to the Chronicle Herald article also featuring donation from the Lion's Club to the Dalhousie Hearing Aid Assistance Program.

Dalhousie audiology students (Class of 2018) bring home the 2017 CAA University Challenge Cup
Congratulations to Dalhousie audiology students (Class of 2018) who were awarded the University Challenge Cup at the 2017 conference of the Canadian Academy of Audiology (CAA). The class received the award for developing a promotional video about vestibular audiology. For more information and a link to the video, go to https://canadianaudiology.ca/what-we-do/honours-and-awards/
Book to launch October 2017!
Dr. Ellen Hickey has completed the second edition of a book on dementia management, Dementia: Person centered assessment and intervention, with co-editor Michelle Bourgeois. While there is an emphasis on communication and the role of the speech-language pathologist, the book offers a broad review of interventions from a variety of disciplines. Evidence-based assessment and intervention approaches that promote meaningful life engagement for persons with dementia are described. The book is being published by Taylor & Francis, a division of Routledge, and is expected to be in print in late October 2017. 
Recruiting students for research
Dr. Jian Wang is recruiting students (both master thesis and PhD) to join his research team. The selected student(s) will obtain a stipend from one of his research grants. The amount of the stipend will be based upon the student's experience and academic performance as well as availability of funding. It is expected that a PhD student will be supported for 50-80% of their total costs from the grant. The selected students will have higher chance of funding success from the Tri-council and other sources.

Dr. Jian Wang's research is funded by grants from NSERC and CIHR and covers 3 major areas: (1) cochlear gene therapy against cell death induced by noise, ototoxic drugs and aging, (2) physiology and noise induced damage of ribbon synapses between sensory cells of hearing and primary auditory neurons, and (3) the impact of hearing loss on cognitive function.


Infant hearing awareness
The Hearing Foundation of Canada, in conjunction with SHCD professor Dr. Steven Aiken, has launched an infant hearing campaign for the month of May. Hearing loss in babies is invisible, and many babies live for months or even years without a diagnosis. This can cause preventable and unnecessary cognitive and developmental setbacks. May is "Speech and Hearing Month," the ideal time to approach the Canadian Government with our voices united on behalf of babies. Every baby in Canada deserves a chance to hear and to communicate. For more information and to sign the petition, please visit tinyears.ca.
A 'win-win' for all
Second-year audiology students from the School of Human Communication Disorders provided audiological assessment services to Special Olympics athletes on Saturday, March 25.  
Antigonish audiologist (and School alumnus) Nadia Tymczyszyn, who received training in Philadelphia for the Special Olympics "Healthy Hearing" program this past year, provided overall supervision. The event was coordinated by Sport Nova Scotia's Tom Fahie and Duncan Floyd from the School's audiology faculty.
Interested athletes received a thorough assessment of their hearing systems. It was a "win-win" for all involved.
The School of Human Communication Disorders welcomed visiting Otologist Dr. Doreen Nakku in June for training in auditory electrophysiology with Dr. Steve Aiken. Dr. Nakku will be conducting a study investigating the impact of HIV on childhood hearing in her home country of Uganda using advanced audiological measures to distinguish and characterize auditory deficits stemming from disease processes and drug-related toxicity. This work is funded by the US National Institutes of Health (NIH).
Shown in the photo (L-R): Lauren Dunphy (Research Assistant), Dr. Steve Aiken, Dr. Doreen Nakku, Dr. Ganesh Attigodu Chandrashekaran (Post-doctoral Fellow)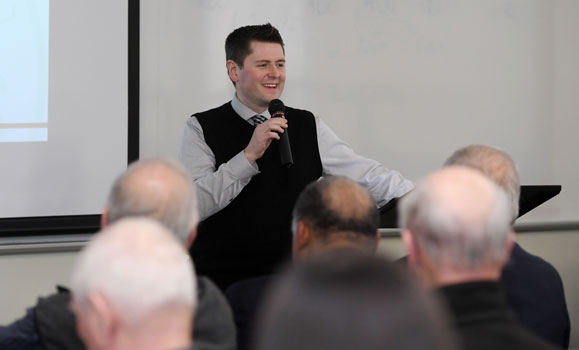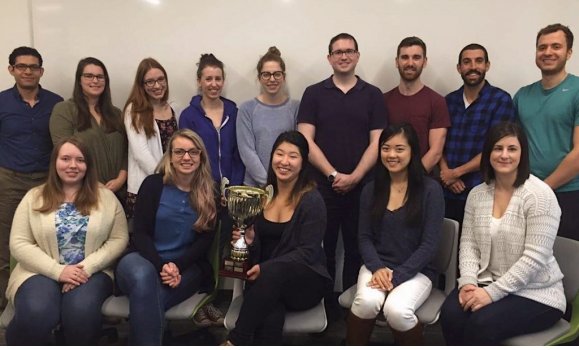 The Dalhousie Audiology Class with the CAA University Challenge Cup. To view the cup close up, visit the SHCD Reception Desk.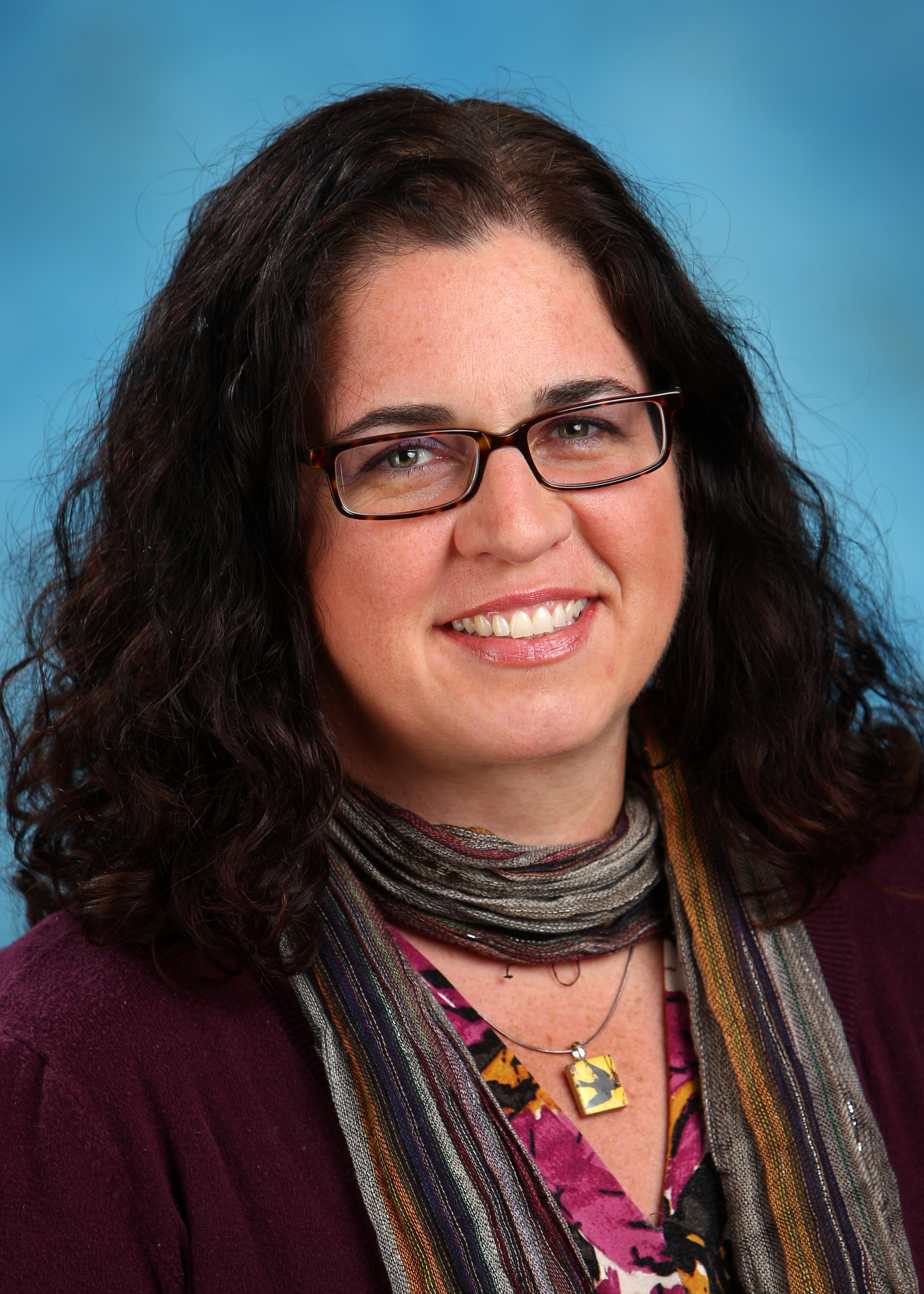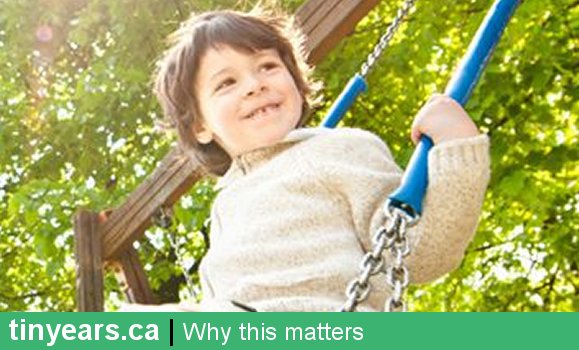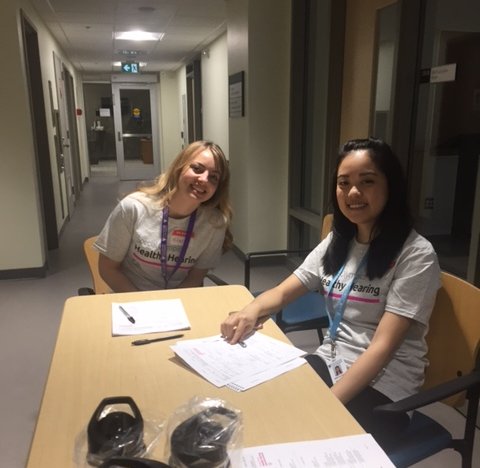 Hilary Buckle(left) and Shally Yuan, members of the 2nd year Audiology class get ready to greet the athletes.