Highlights from Convocation 2019
Thursday's ceremonies featured the participation of 22 members of our 2019 graduating class as well as one of our professors, Dr. Elizabeth Kay-Raining Bird giving the Convocation Address. Here is the YouTube Link to Dr. Kay-Raining Bird's Convocation Address.  
As well, one of our graduating students, Alison Bartlett, was featured in the Dal News.

Alison Bartlett is graduating from the School of Communication Sciences and Disorders this week. We sat down for a conversation about her experience and what's next.

What is the most exciting thing about graduating?

Being able to apply everything I've learned in the program so that I can start making a difference in people's lives. It feels almost surreal to finally be able to call myself an Audiologist!"

What will you miss most about Dal and your program?

"Definitely the people! Our program is very small and you end up spending a lot of time together over the course of three years, so we became more of a family than classmates. Also, the faculty and staff are exceptional and they truly want you to succeed. I'm really going to miss all of their support and guidance."

I understand you are now working at your placement. Can you describe your placement experience and how you benefitted from it?

"Yes, I am! I could not have asked for better placement experience. My Clinical Educator provided me with enough independence to learn and grow more confident in my skills, but also endless amounts of support, guidance, and encouragement when I needed it. I think that the course work in school is fundamental is gaining the knowledge that you need to be successful, but the biggest benefit of my placement experience was learning how to apply that knowledge to real-world situations."

Where are you from originally and what brought you to Dal?

"I'm originally from Nashwaak Bridge, New Brunswick. When I started researching Universities that offered an Audiology program, Dal was at the top of my list. I had heard a lot of great things about the program from previous Dal graduates and loved that they also include a research project as part of the degree."
 
What are some of your fondest memories looking back on your time at Dal?

"In October, we were fortunate enough to get to go to Niagara Falls for the Canadian Academy of Audiology (CAA) conference. It was such a great experience! I think another would have to be our research project presentation day. It was so fun and exciting see everyone present their hard work!"

What's next for you?

"Very exciting things! I am so fortunate to be working as an Audiologist for Hearing Institute Atlantic! They have provided me with an incredible opportunity that will allow me to fulfill my dream of providing audiological services to more rural communities."
SCSD Student makes finals for Dalhousie's annual 3MT competition!
First year Speech-Language Pathology Student (Juliana McLaren) is one of ten finalists
On the evening of March 13, Juliana McLaren participated as one of the ten finalists of the Three Minute Thesis (3MT) competition.
McLaren won her heat on Tuesday, March 12. Although she didn't win one of the four prizes available on March 13, she did however mention:
"...I think I did really well! It was a good way to promote my research to the public and the university. I am happy I did it! Thank you for all of your encouragement."
Juliana's topic was a presentation on the relationship between dementia and hearing loss.
As previously reported, the competition allows graduate students from across Dalhousie University to come together and present the complexities of their research to a bigger audience --- but they only have 180 seconds to do it.
Talia Kowalchuk (2nd year Speech-Language Pathology) competed in different heat, but didn't advance.
The top prizes of this competition are 1st - $2,000; 2nd - $1,000; 3rd - $500; and Peoples' Choice - $500. The winner of the Dalhousie event moves on to compete in the Atlantic Regional competition in April. The Regional winner will then compete for the national title. The national 3MT Competition is sponsored by the Canadian Association of Graduate Schools (CAGS).
Congratulations to our participants in the 3MT competition!
Contributing Sources: Dr. S. Aiken, J. McLaren, Dal News, CAGS
SCSD Students presenting at home and abroad
First year Speech-Language Pathology Student claims prize in Halifax Science Slam
Congratulations to first year Speech-Language Pathology student Juliana McLaren, who came 2nd and received a prize of $250 in the Halifax Science Slam!
The purpose of the event is to present a scientific talk in five minutes to the general public.
Her talk, Have you heard about the link between dementia and hearing loss?, was well received by an enthusiastic group of science enthusiasts of all ages.
First year student kicks off first year with an International Conference
First year student Speech-Language Pathology Juliana McLaren (pictured) participated in the Workshop for Young Female Researchers in Speech Sciences & Technology (YFRS-2018), held on September 1st in Hyderabad, India.
The workshop, which is organized in conjunction with the Interspeech conference, provides female Masters and Undergraduate students a chance to learn more about graduate studies in the speech sciences. At the workshop, Juliana presented a poster entitled Investigating the Association Between Hearing Loss and Memory Using Structural and Functional Neuroimaging.
The poster was an overview of her thesis proposal, which is under the supervision of Dr. Steven Aiken.
Third Year Speech-Language Pathology Students present at ASHA in Boston
Andrea Power and Jaclyn Kirstiuk presented their research this November at the ASHA Convention in Boston, MA.
Their unique longitudinal case report follows the communication abilities of a woman with Wernicke's aphasia post herpes simplex viral encephalitis (HSVE). She was followed for seven years, beginning at 13 months post-onset, in conjunction with six periods of intensive communication therapy. Consistent and marked gains in impairment-based and functionally-based measures were observed, as well as in day-to-day functioning. We contribute to the limited research on aphasia post-HSVE, showing the capacity for dramatic improvements up to eight years post-onset."
Sarah Anthony, Madeleine Leger, and Melissa Spence presented their research on An Intervention for Speech Intelligibility in Adults with Down Syndrome
Poor intelligibility can adversely affect adults with Down syndrome and speech therapy programs are often unavailable. Thus, there is a need to study intelligibility interventions for this population. This study investigated a six-week, twice weekly intelligibility intervention for three adults with DS. Intervention focused on the implementation of a compensatory strategy ("slow and clear") to increase intelligibility. Progress was monitored using pre-, post- and follow-up testing and weekly probes. Results demonstrate that six weeks of intervention can lead to improvements in articulation accuracy, overall intelligibility, and use of a targeted strategy in adults with DS. Interventions consisting of awareness training combined with focused articulation therapy can be effective in raising overall metalinguistic awareness and the ability to identify and repair communication breakdowns. The results underline the practical importance of providing therapy to this underserved population.
Dalhousie audiology students (Class of 2019) bring home the 2018 CAA University Challenge Cup, again
Congratulations goes out the to Dalhousie audiology students (Class of 2019) who were awarded the University Challenge Cup at the 2018 conference of the Canadian Academy of Audiology (CAA). The class received the award for developing a promotional video called "A not so quiet place: Living with tinnitus". For more information and a link to the video, go to https://www.youtube.com/watch?v=LEwPDmBaWl4
Dr. Kay-Raining Bird participates in conversation about a $15 minium wage on CBC Radio One (Halifax)
From August 7 to 10, Dr. Elizabeth Kay-Raining Bird participated in a four part conversation with CBC Radio One's Information Morning about a $15 minimum wage. Here are the links to the four parts of the conversation. Thank you to Nina Corfou, with CBC Nova Scotia for providing the links:
Dal hearing aid program gets financial boost
Here is a link to an article also featuring donation from the Lion's Club to the Dalhousie Hearing Aid Assistance Program.
Dalhousie audiology students (Class of 2018) bring home the 2017 CAA University Challenge Cup
Congratulations to Dalhousie audiology students (Class of 2018) who were awarded the University Challenge Cup at the 2017 conference of the Canadian Academy of Audiology (CAA). The class received the award for developing a promotional video about vestibular audiology. For more information and a link to the video, go to https://canadianaudiology.ca/what-we-do/honours-and-awards/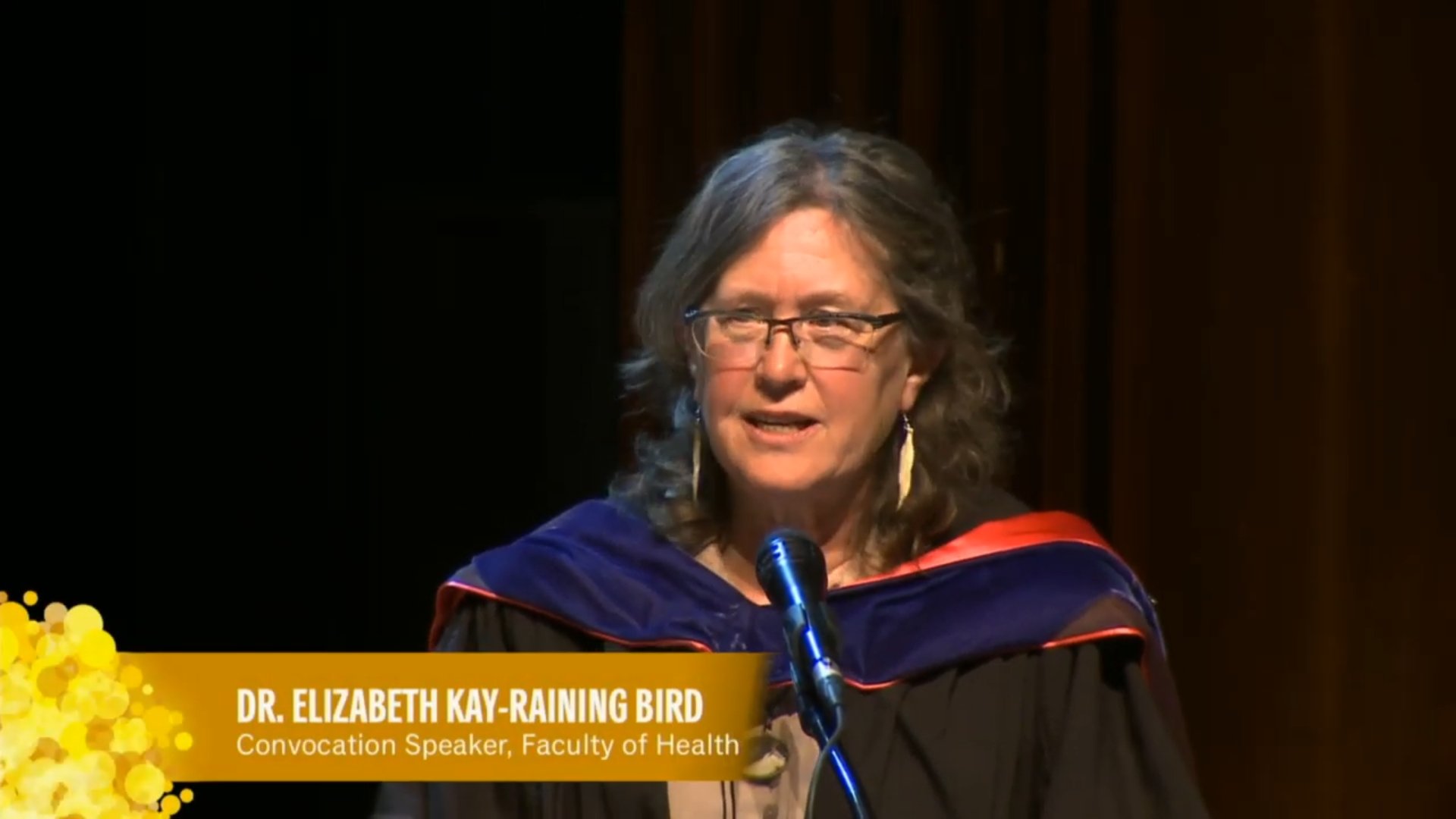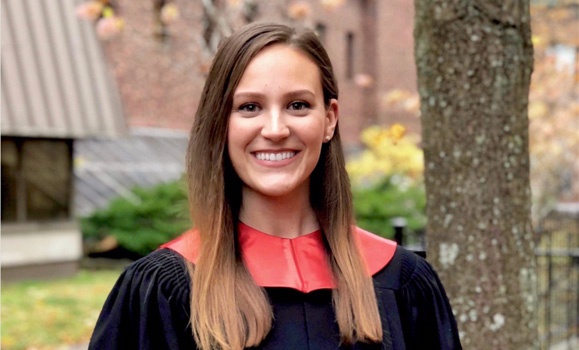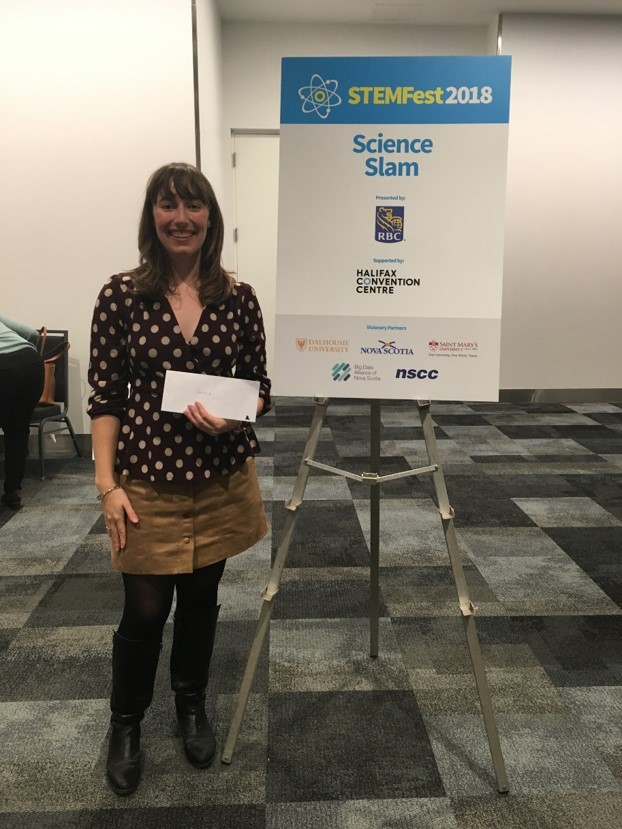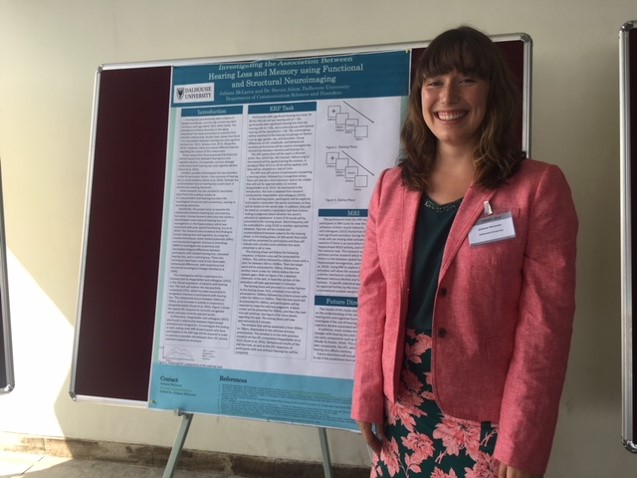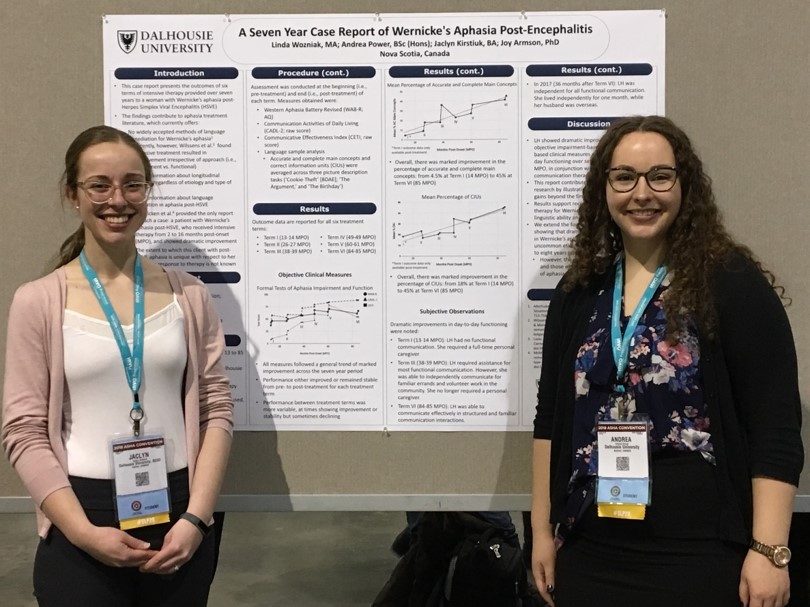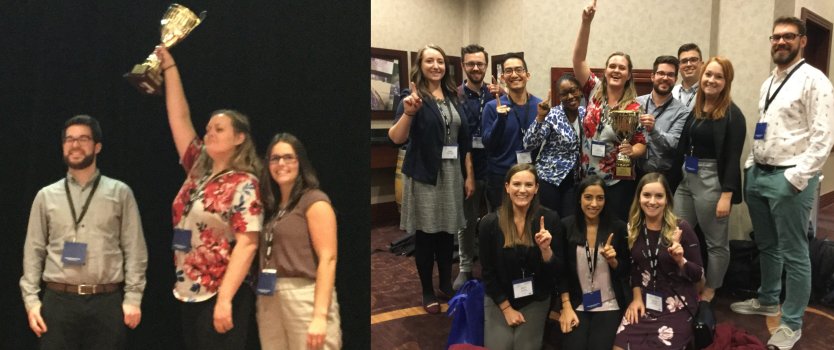 The Dalhousie Audiology Class with the CAA University Challenge Cup. To view the cup close up, visit the SCSD Reception Desk later this fall.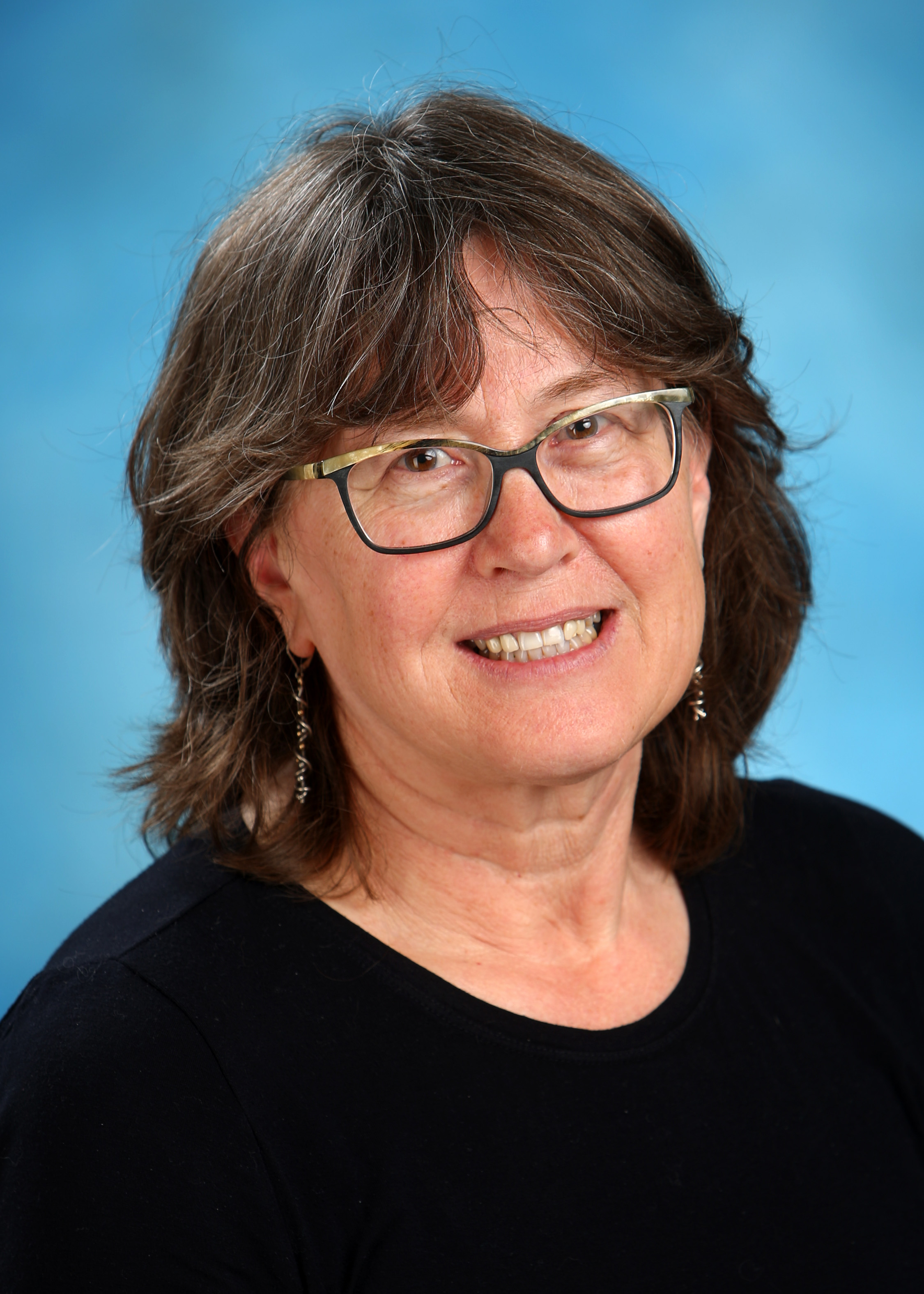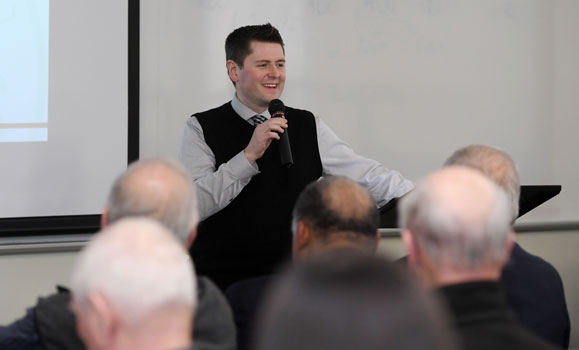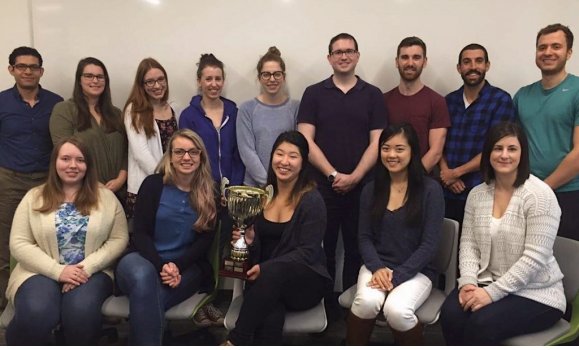 The Dalhousie Audiology Class with the CAA University Challenge Cup. To view the cup close up, visit the SHCD Reception Desk.