Dalhousie has announced its 2022 Belong Research Fellowships, the university's awards to enhance research excellence across the institution by ensuring the promotion of diverse perspectives. Winners this year include researchers from the Faculties of Computer Science, Management, Law, and Health.

"Diversity strengthens the quality and impact of research at Dalhousie by bringing together a range of experiences and points of view," says Alice Aiken, vice president research and innovation at Dalhousie. "This award acts as a seed fund for promising new scholars to build their research output and create the body of work necessary to attract support from external funders."  

Officially launched in November 2018, Belong Research Fellowships were established by the Offices of the Provost and Vice President Academic and Vice President Research and Innovation to support tenure-track faculty from equity-deserving groups to pursue small research projects of one to two years. Up to four fellowships of $5,000 are provided annually.

This year, projects range from the development of new digital tools for 3D design and the analysis of social media analytics, to investigations into systemic racism in our legal system and appropriate educational techniques for linguistic minority children with autism spectrum disorder.
Meet the 2022 Belong Research Fellowship Awardees
Faculty of Computer Science

Empowering 3D designers with more effective tools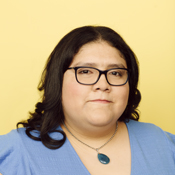 Designing 3D objects is a complex task that merges physical and cognitive abilities. Designers must be able to portray their ideas in real space. New virtual and augmented reality programs have provided new tools but are challenging to use to make precise designs. Dr. Barrera Machuca aims to assist designers by creating a new adaptive and intelligent virtual reality interface that helps users better identify the relationships between objects inside the virtual environment.
Faculty of Management, Rowe School of Business

Hashing out the impact of hashtags in social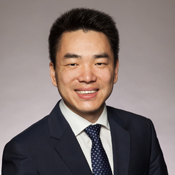 The use of hashtags in social media is ubiquitous. They allow users to search social platforms more easily by topics, including those with positive social meanings, such as #EarthDay and #HappyDiwali. On average, 125 million hashtags are tweeted daily on Twitter. But not a lot is known about the impact of hashtags when used by consumer brands. Dr. Deng's proposed research aims to understand how hashtags influence the processing of brand tweets and, ultimately, consumer engagement.
Schulich School of Law

Addressing the overrepresentation of African Nova Scotians in the child welfare system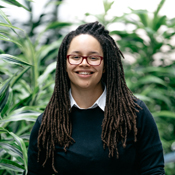 Despite representing about three per cent of the population, African Nova Scotians represent 10 per cent of child welfare cases. Adopting a critical race perspective that interrogates the law's role in perpetuating racial inequality and subordination, Dugas will explore the presence and effect of anti-Black racism in the child welfare system in Nova Scotia and assess promising solutions to help address these issues.
Faculty of Health, School of Communication Sciences and Disorders

Working to support children with autism spectrum disorders (ASD)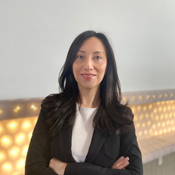 One in 66 Canadian children is diagnosed with ASD. This includes children from minority language backgrounds, but for these children, there is a lack of information on culturally sensitive approaches that can bolster language development. Dr. Gonzalez Barrero will research how shared book reading can support these children, with the goal of informing parent-led interventions and eventually programs for children with ASD in Nova Scotia.