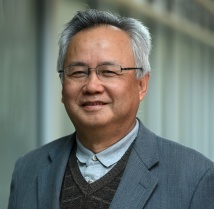 Email:
wangj4@dal.ca
Phone:
902-494-5149
Fax:
902-494-5151
Mailing Address:
Sir Charles Tupper Medical Building
5850 College Street
2nd Floor, Room 2C01
PO Box 15000
Halifax, Nova Scotia
B3H 4R2

Bio
Dr. Jian Wang received a master's degree in physiology in 1989 from the Southeast University of Nanjing, China, where he served as a medical school teacher for several years. He received a master's degree in audiology in 1998 and a PhD in hearing science in 2000 from the State University of New York at Buffalo. He joined the faculty at the School of Communication Sciences and Disorders in 2001. He teaches basic courses in hearing science and instrumentation for audiology, as well as a seminar in selected topics in audiology.
Dr. Wang's publications and presentations focus on a variety of topics in hearing science, including: cochlear gene therapy for the prevention of hearing loss due to aging, noise and ototoxic drugs, mechanisms of noise-induced hearing loss, and coding and plasticity in the auditory system induced by hearing loss.
Dr. Wang is currently the principal investigators of three national grants, two from CIHR supporting the research in cochlear gene therapy and relationship between hearing loss and cognitive impairment, and one from NSERC on the physiology of ribbon synapses in cochlea. He is also involved in collaborative research with two institutes in China and holds 3 research grants there as co-PI.
Education

BSc, Physiology, Nanjiing Medical College
MA, Physiology, Southeast University of Nanjing
MA, Audiology, State University of New York at Buffalo

PhD, Hearing Sciences, State University of New York at Buffalo
Research interests     
Ototoxicity and noise-induced hearing loss
Cochlear gene therapy
Auditory coding and plasticity
Impact of hearing loss on cognitive function

Teaching 
CMSD 6310: Audition I 
CMSD 5280: Audition II

CMSD 6070: Topics in Audiology Procedures
CMSD 6440: Noise in Industry and the Community

Selected publications
Li C., Xiong Z., XXX   Wang, J., Yin S. 2022. Interfacing perforated eardrums with graphene-based membranes for broadband hearing recovery. Adv. Healthcare Mat. DOI: 10.1002/adhm.202201471.
Xia L, Ripley S, Jiang Z, Yin X, Yu Z, Aiken S and Wang, J 2022. Synaptopathy in Guinea Pigs Induced by Noise Mimicking Human Experience and Associated Changes in Auditory Signal Processing. Front. Neurosci. 16:935371. doi: 10.3389/fnins.2022.935371
Xu, X.M., Wang, J., Salvi, R., Liu, L.J., Chen, Y.C. and Teng, G.J. 2022. Altered resting-state functional connectivity of the anterior cingulate cortex in rats post noise exposure. CNS Neurosci Therap  Doi: 10.1111/cns.13896.
Xu, X.M., Zhang, Y.Q., Zang, F.C., Lu, C.Q., Liu, L.J., Wang, J., Salvi, R., Chen, Y.C., Teng, G.J. 2022. Alterations to cognitive abilities and functional networks in rats post broad-band intense noise exposure. Brain Imaging Behav.  doi: 10.1007/s11682-022-00643-8.
Ripley S., Xia L., Zhang Z., Aiken S.J. and Wang, J. 2022. Animal-to-Human Translation Difficulties and Problems With Proposed Coding-in-Noise Deficits in Noise-Induced Synaptopathy and Hidden Hearing Loss. Front. Neurosci. 16:893542. doi: 10.3389/fnins.2022.893542
Manohar, S., Chen, G.D., Ding, D., Liu, L., Wang, J., Chen, Y.C., Chen, L., Salvi, R. 2022. Unexpected Consequences of Noise-Induced Hearing Loss: Impaired Hippocampal Neurogenesis, Memory, and Stress. Front Integr Neurosci 16, 871223. Doi: 10.3389/fnint.2022.871223
Zhang, Z., Chen, Z., Fan, L., Landry, T., Brown, J., Yu, Z., Yin, S., Wang, J. 2021. Ultrasound-microbubble cavitation facilitates adeno-associated virus mediated cochlear gene transfection across the round-window membrane. Bioengineering & Translational Medicine 6, e10189.
Zhang J., Wang, H., Feng, Y., Huang, S., Wang, J., Li, C., Shi, S., Li, Y., Wang, J. and Yin, S. (2021) Switching Tinnitus-On: Maps and Source Localization of Spontaneous EEG. Clinical Neurology, 132: 345-357.
Xia, L., He, G., Feng, Y., Yu, X., Zhao, X., Yin, S., Chen, Z., Wang, J., Fan, J., Dong, C. 2021. COVID-19 associated anxiety enhances tinnitus. PLoS One 16, e0246328.
Liu, Q., Wang, Y., Yang, T., Fan, Y., Hou, B., Chen, Y., Wang, J., Chen, X. 2021. Poor speech recognition, sound localization and reorganization of brain activity in children with unilateral microtia-atresia. Brain Imaging Behav. DOI: 10.1007/s11682-021-00478-9.
Jiang, Z., Wang, J., Feng, Y., Sun, D., Zhang, X., Shi, H., Wang, J., Salvi, R., Wang, H., Yin, S. 2021. Analysis of Early Biomarkers Associated With Noise-Induced Hearing Loss Among Shipyard Workers. JAMA Netw Open 4, e2124100.
Zhao, X., Xu, H., Dong, C., Fan, J., He, G., Zou, J., Meng, L., Zhu, H., Su, K., Yang, M., Yi, H., Wang, J., Yin, S., Guan, J. 2021. The Impact of Glycolipid Metabolic Disorders on Severity Stage-Specific Variation of Cardiac Autonomic Function in Obstructive Sleep Apnea: A Data-Driven Clinical Study. Nat Sci Sleep 13, 1347-1362.
Wang, C., Cao, G., Xu, X., Wang, J., Zhang, S. 2021. Outcomes of combined treatments in patients with retinal arterial macroaneurysm. Indian J Ophthalmol 69, 3564-3569.
Fan, L., Zhang, Z., Wang, H., Li, C., Xing, Y., Yin, S., Chen, Z., Wang, J. 2020. Pre-exposure to Lower-Level Noise Mitigates Cochlear Synaptic Loss Induced by High-Level Noise. Frontiers in Systems Neuroscience 14.
Zhang, Z., Fan, L., Xing, Y., Wang, J., Aiken, S., Chen, Z., Wang, J. 2020. Temporary Versus Permanent Synaptic Loss from Repeated Noise Exposure in Guinea Pigs and C57 Mice. Neuroscience 432, 94-103.
Zhuang, H., Yang, J., Huang, Z., Liu, H., Li, X., Zhang, H., Wang, J., Yu, S., Liu, K., Liu, R., Bi, M., Wang, J., Salvi, R.J., Hu, B., Teng, G., Liu, L. 2020. Accelerated age-related decline in hippocampal neurogenesis in mice with noise-induced hearing loss is associated with hippocampal microglial degeneration. Aging (Albany NY) 12, 19493-19519.
Chen, H., Shi, L., Liu, L., Yin, S., Aiken, S., Wang, J. 2019. Noise-induced cochlear synaptopathy and signal processing disorders. Neuroscience 407, 41-52.
Chen, H., Xing, Y., Zhang, Z., Tao, S., Wang, H., Aiken, S., Yin, S., Yu, D., Wang, J. 2019. Coding-in-Noise Deficits are Not Seen in Responses to Amplitude Modulation in Subjects with cochlear Synaptopathy Induced by a Single Noise Exposure. Neuroscience 400, 62-71.
Fan, X., Niu, X., Wang, Y., Chen, Y., Fan, Y., Wang, J., Chen, X. 2019. Comparison of three-dimensional and two-dimensional templates on auricle reconstruction in patients with unilateral microtia. Am J Transl Res 11, 3771-3778.
Fang, Q., Zhang, Y., Da, P., Shao, B., Pan, H., He, Z., Cheng, C., Li, D., Guo, J., Wu, X., Guan, M., Liao, M., Zhang, Y., Sha, S., Zhou, Z., Wang, J., Wang, T., Su, K., Chai, R., Chen, F. 2019. Deletion of Limk1 and Limk2 in mice does not alter cochlear development or auditory function. Scientific reports 9, 3357.
Wang, J., Yan, Z., Xing, Y., Lai, K., Wang, J., Yu, D., Shi, H., Yin, S. 2019. A zebrafish model for hearing loss and regeneration induced by blast wave. Journal of Bio-X Research 2, 87-97.
Hengchao Chen, Yazhi Xing, Li Xia, Zhengnong Chen, Shankai Yin, Jian Wang 2018. AAV mediated NT-3 overexpression protects cochleae against noise-induced synaptopathy. Gene Therapy 25(4): 251-259. https://doi.org/10.1038/s41434-018-0012-0
Lijie Liu, Haiying Lu, Shuangfeng Cao, Yongfang Wang, Shengwei Li, Jun Sha, Mingming Zha, Min Guo, Cong Fang, Yi Huang and Jian Wang 2018 Chronic noise-exposure exacerbates insulin resistance and promotes the manifestations of the type 2 diabetes in a high-fat diet mouse model. PlosOne 13(3) e0195411
Lijie Liu, Chuanying Xuan, Pei Shen, Tingting He, Ying Chang, Lijuan Shi, Shan Tao, Zhiping Yu, Richard E. Brown, Jian Wang 2018 Hippocampal Mechanisms Underlying Impairment in Spatial Learning Long After Establishment of Noise-induced Hearing Loss in CBA mice. Front. Syst. Neurosci. 12:35. doi: 10.3389/fnsys.2018.00035.