Joy

Armson

,

PhD
Professor Emeritus and Adjunct (Retired)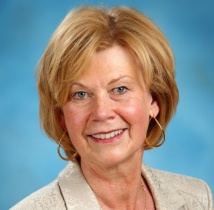 Email:
j.armson@dal.ca
Phone:
902-494-7052
Fax:
902-494-5151
Mailing Address:
Sir Charles Tupper Medical Building
5850 College Street
2nd Floor, Room 2C01
PO Box 15000
Halifax, Nova Scotia
B3H 4R2

Bio
Joy Armson received a master's degree from the University of Wisconsin and a doctoral degree from Temple University. Early in her career, she worked as a speech-language pathologist with a special interest in stuttering, and has maintained involvement in clinical practice throughout her career. She joined the faculty at the School of Communication Sciences and Disorders in 1989, and has served as Director since 1997. She teaches and conducts research in the area of fluency disorders.
Her research publications are focused primarily on conditions of fluency enhancement such as altered auditory feedback and choral reading, and on investigations of stuttering treatment efficacy. Dr. Armson's professional activities have included involvement in both international and national projects. She was co-founder and executive director of the AudioChina Project, a Dalhousie University/Sichuan University partnership to deliver graduate audiology education at Sichuan University from 2000-2005. She was chair of the Task Force on Accreditation of Canadian University Programs in Audiology and Speech-Language Pathology from 2002 until 2005 when a new council for accrediting Canadian programs in communication sciences and disorders (CSD) was launched. 
Dr. Armson has an ongoing commitment to initiatives that promote development of CSD programs and professions both at home and abroad.
Education
BA, Psychology, Dalhousie University
MSc, Communicative Disorders, University of Wisconsin-Madison
PhD, Speech-Language-Hearing, Temple University
Research interests   

Fluency-enhancing conditions
Altered auditory feedback

Choral speech
Stuttering treatment efficacy and effectiveness
Selected publications        
O'Donnell, J., Armson, J., & Kiefte, M. (2008). The effectiveness of SpeechEasy during situations of daily living. Journal of Fluency Disorders, 33. 99-119.
Armson, J., & Kiefte, M. (2008). The effect of SpeechEasy on stuttering frequency, speech rate, and speech naturalness. Journal of Fluency Disorders, 33, 120-134.
Kiefte, M. & Armson, J. (2008). Dissecting choral speech: Properties of the accompanist critical to stuttering reduction. Journal of Communication Disorders, 41, 33-48.
Kiefte, M., & Armson, J. (2007). What can choral speech teach us about stuttering reduction? In J. Au-Yeung and M.M. Leahy (Eds.), Research, Treatment and Self-Help in Fluency Disorders: New Horizons. The International Fluency Association, 446-452.
Armson, J., Kiefte, M., Mason, J., & DeCroos, D. (2006). The effect of SpeechEasy on stuttering frequency in laboratory conditions.  Journal of Fluency Disorders. 31, 137-152.

Armson, J. (1999). An approach to studying stuttering reduction: A reply to Bloodstein. Journal of Speech, Language, and Hearing Research, 42, 910-914.
Freeman, K., & Armson, J. (1998). Extent and stability of stuttering reduction during choral reading. Journal of Speech-Language Pathology and Audiology, 22, 188-202."      
Awards and honours     
Eve Kassirer Award for Outstanding Professional Achievement, Canadian Association of Speech-Language Pathologists and Audiologists, 2007