School of Nursing News
»
Go to news main
Message from The Director
Posted by
Theresa Gilbert
on October 5, 2017 in
News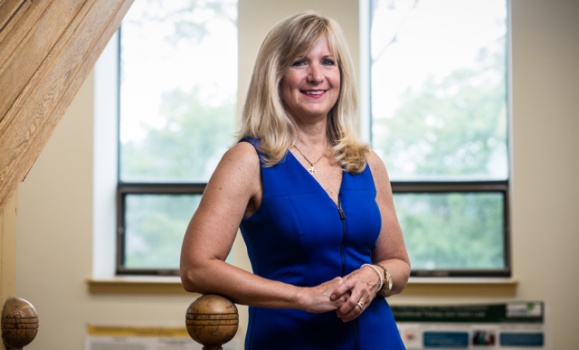 Message from Nursing Director, Gail Tomblin Murphy
This is an incredibly exciting time for the School of Nursing, the Faculty of Health, and Dalhousie University, and I am pleased to address our faculty, staff, students, alumni, and friends in my new role. I began my term as director of the School of Nursing and assistant dean research Faculty of Health on July 1, 2017.
I am thrilled about the opportunity for us to work together with the Faculty of Health within a shared leadership model. This spring, the Faculty of Health released its 2017-2022 strategic plan with five strategic directions to: Engage in Transformational Teaching and Learning, Grow the Research Enterprise, Foster Citizenship, Cultivate Partnerships, and Mobilize Supports for Innovation. The Faculty is led by the Dean with the support of a shared leadership executive team comprised of directors of each of the schools and colleges. In addition to that, we are assistant deans aligned with one of the Faculty's five strategic directions. For me to be named assistant dean research is a brilliant opportunity and a good fit with the leadership I bring on the scholarship front.
I am equally excited about the opportunity to work in full partnership with the Faculty of Medicine and the Faculty of Dentistry within Dalhousie.  I have already seen how important these relationships are and how it will help to propel us forward now and in the future.
We will shortly be starting our own strategic planning process in the School. I anticipate that this plan will be well coordinated with the Faculty as well as the University. The opportunity we have to align our work with the Faculty of Health, other faculties, and with Dalhousie at large is really exciting.
Through my work as a full professor and in my research program, I have strong, established relationships with our external stakeholders in government and the health authorities. In a short period of time, I have been able to meet with these key partners and plan to continue enhancing these relationships in my new role.
However, the most important engagement I've had to date is with our students. I have much more to do, but I have already met with our graduate and undergraduate societies not only to share with them where I see us moving as a School, but, most importantly, to learn from them what their priorities are. I have already heard about the need to have more support for our Black and Indigenous students. Diversity and inclusion is incredibly important not just to our students but to the way we do everything at the university.
We are open, listen well, and know how to move forward as strategic leaders. As we move forward with our strategic planning we will be looking to engage the whole Dal Nursing community. We are committed to an open and transparent process to mapping the strategic initiatives that will guide us through the next several years. We are looking forward to working with communication experts to enhance our strategy which speaks to our external and internal stakeholders.
It is also important to us that the School of Nursing have an evaluation framework for everything that we do. We need to know on an ongoing basis whether we are moving in what we believe is the right direction. The School is committed to engaging stakeholders throughout our journey together and to knowing that we are moving towards our goals.
The School of Nursing is excited to celebrate Dal's 200th anniversary throughout 2018. I have had the privilege of being involved in the planning through my role with the Board of Governors. The excitement around the university is a real gift and opportunity for all of us. Stay tuned over the coming months for more information on 200th initiatives.  
I am diligently working within a shared leadership model that is open, transparent and respectful, which values the input of all stakeholders.  I am excited about what lies ahead and look forward to our work together!