Human Rights and Reconciliation: Indigenous Child Welfare
This event took place on Tuesday, October 8, 2019
Events in the last four years have brought significant attention to the issue of Indigenous child welfare.  In 2015, the Truth and Reconciliation Commission (TRC) stated that "Canada's child-welfare system has simply continued the assimilation that the residential school system started," and its Calls to Action aimed to fix this broken system.  In 2016, the Canadian Human Rights Tribunal (CHRT) found that the federal government has been knowingly discriminating against First Nations children by underfunding the First Nations Child and Family Services (FNCFS) Program.  Since that time, Canada has been the subject of seven non-compliance orders, including failing to fully implement Jordan's Principle.
In 2018, the Liberals committed to addressing the CHRT's orders. Finally, in June 2019, Parliament gave royal assent to Bill C-92,  to recognize Indigenous People's jurisdiction over child and family services, as part of an inherent and Aboriginal right to self-governance; to establish national standards in this area, and to contribute to the implementation of the UN Declaration on the Rights of Indigenous Peoples (UNDRIP).  The bill has received mixed reactions from Indigenous communities.
In this panel discussion, three experts in child welfare legislation will discuss these events and what can still be done.
About the Speakers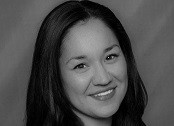 Angelina Amaral
Angelina Amaral, BA, Med:LLL, JD, is a Mi'kmaw Lawyer and a member of the Miawpukek (Conne River) First Nation of Newfoundland and Labrador. She has helped draft a number of community-based protocols specific to Mi'kmaw of Nova Scotia, including: the Building a Bridge protocol for the use of section 84 of the Corrections and Conditional Release Act; the Mi'kmaq Inclusion in the Process of Accountability for Hunting and Fishing Offences protocol for addressing regulatory offences in the Cape Breton Highlands; the Mi'kmaw Sentencing Circle Protocol; the Ankwe'aq: Mi'kmaw Custom Adoption Protocol; and the Wikɨamanej Kikmanaq Program protocol.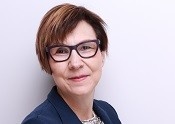 Cindy Blackstock
A member of the Gitksan First Nation, Cindy has 25 years of social work experience in child protection and Indigenous children's rights. 
Her promotion of culturally based and evidence informed solutions has been recognized by the Nobel Women's Initiative, the Aboriginal Achievement Foundation, Frontline Defenders and many others.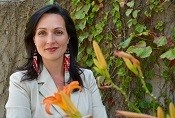 Naiomi Metallic
Naiomi is from the Listuguj Mi'gmaq First Nation in Gespe'gewa'gi.  She holds a BA (Dalhousie), an LLB (Dalhousie), an LLL (Ottawa) and an LLM (Osgoode).  Naiomi still continues to practice law with Burchells LLP in Halifax.  She has been named to the Best Lawyer in Canada® list in Aboriginal law since 2015 and was chosen for Canadian Lawyers' Magazine 2018 Top 25 Most Influential Lawyers in the area of Human Rights, Advocacy and Criminal law.  As a legal scholar, she is most interested in writing about how the law can be harnessed to promote the well-being and self-determination of Indigenous peoples in Canada.
Naiomi recommends the Yellowhead Institute website for reports on the recent Indigenous child welfare bill (C-92).
Naiomi Metallic on why Policy Matters
"Because Indigenous peoples have and are impacted by policy in so many ways, much of it negative for the past 152 years.  Policy-makers have to understand the mistakes of the past and present and learn from these in order to be part of the solution.  The future should be about making space and getting out of the way of Indigenous communities, paired with providing necessary resources, when asked.  
About the series
Policy Matters is a weekly panel discussion on major policy issues presented by the MacEachen Institute for Public Policy and Governance. Each discussion features thought leaders from civil society and focuses on one of the Institute's four research themes – Civic Engagement, Atlantic Canada and the World, Health Systems and Governance and Smart Infrastructure. Held each Tuesday from September 10 to November 19, the discussions take place in room 1020 of the Kenneth C. Rowe Management Building at Dalhousie, from 12:00 pm – 1:30 pm. The events are designed to encourage public engagement with local, national and international policy issues and are open to the public.
Join the discussion on Twitter
#PolicyMatters2019