The Future of Work: Where Demographics, Technology and Urbanization collide
This event took place on Tuesday, September 24, 2019
AI, disruptive industries, urbanization and demographic changes are rapidly transforming the economy.
This panel looks to the future: what labour policies should we pursue to ensure an appropriate quality of life for Canadians? What changes are employers making to adapt to the new business landscape?  How should workers prepare for the jobs of the future?
About the Speakers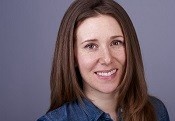 Karen Foster
Since 2014, Karen has held the Canada Research Chair in Sustainable Rural Futures for Atlantic Canada, and in 2018 she established the Rural Futures Research Centre (RFRC). Her research objective is to help Atlantic Canadians get the data to know themselves--their society, economy and polity--and inform public policy. Her current research focuses on occupational succession in rural Atlantic Canada, an explores the diverse ways Atlantic Canadians make a living, and how some make life 'work' in communities with fewer resources. She has written several academic books, including a 2013 study of generational approaches to work and a 2016 examination of the discourse of "productivity".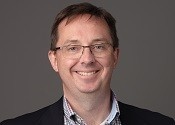 Ian Munro
As Chief Economist, Ian manages the Halifax Partnership's research strategy to provide timely economic intelligence and analysis on the Halifax economy. He leads a team of economic researchers and policy analysts and draws from more than 25 years as a professional economist in both the public and private sectors.
Ian Munro on why Policy Matters
"The development and specification of policy is how a society gives shape to its higher ideals and aspirations and how it draws the lines of compromise when some of those ideals and aspirations compete."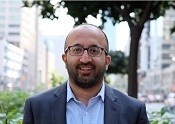 Sunil Johal
Sunil Johal is a public policy executive with nearly twenty years of experience in government and think tanks. He is a Fellow of the Public Policy Forum and the Brookfield Institute.
From 2012 to 2019 he was Policy Director at the University of Toronto's Mowat Centre, where he led the Centre's research activities and established himself as a thought leader on issues such as the future of work and the implications of disruptive technologies. In February 2019, he was appointed Chair of the Expert Panel on Modern Labour Standards by the federal Minister of Labour.
Sunil Johal on why Policy Matters
"Public policy is at the heart of everything we do and care about as humans. Well-designed and thoughtful public policies enhance our quality of life while poorly executed policies can be a drag on productivity and well-being."
Sandra McKenzie
Sandra McKenzie has extensive government experience in the fields of child and adult education, economic and workforce development, and policy and planning. She has served as Deputy Minister of Education and Early Childhood Development, Deputy Minister for the Department of Labour and Advanced Education, Acting Deputy Minister for the Department of Economic and Rural Development and Tourism.
Sandra is a champion for Nova Scotia ingenuity.  After concluding a rewarding career with the provincial public service, she is very pleased to be working as a strategic initiatives consultant with the Halifax Port Authority.  Sandra also does Executive Coaching for Impact and Influence and is a Board Member of Pier Labs, a non-profit, social innovation out-post.
Sandra lives in Waverley with her husband and many pets.  She is visited regularly by her three children who are out making the world a better place.
About the series
Policy Matters is a weekly panel discussion on major policy issues presented by the MacEachen Institute for Public Policy and Governance. Each discussion features thought leaders from civil society and focuses on one of the Institute's four research themes – Civic Engagement, Atlantic Canada and the World, Health Systems and Governance and Smart Infrastructure. Held each Tuesday from September 10 to November 19, the discussions take place in room 1020 of the Kenneth C. Rowe Management Building at Dalhousie, from 12:00 pm – 1:30 pm. The events are designed to encourage public engagement with local, national and international policy issues and are open to the public.
Join the discussion on Twitter
#PolicyMatters2019