Projects and Initiatives
The MacEachen Institute often hosts and partners on projects and initiatives aligned with the Institute's research themes and mission to advance public policy development and discussion. Below is a selection of our ongoing work:

Healthcare Roundtable Briefing Note Series
In June 2023, The MacEachen Institute, in partnership with Dalhousie's Faculty of Medicine, hosted a roundtable discussion with health leaders following the Fear Memorial Conference on Catalyzing Health Systems Change. The discussion identified challenges and opportunities in the healthcare system identified by 20 professionals in the fields of public health, family medicine, social work, psychiatry and psychology, and government.
This roundtable, facilitated by Dr. Lara Hazelton, led to several key observations that are intended to be used to guide policy development in different areas of the healthcare system. These observations are outlined in a series of three briefing notes, developed by the MacEachen Institute.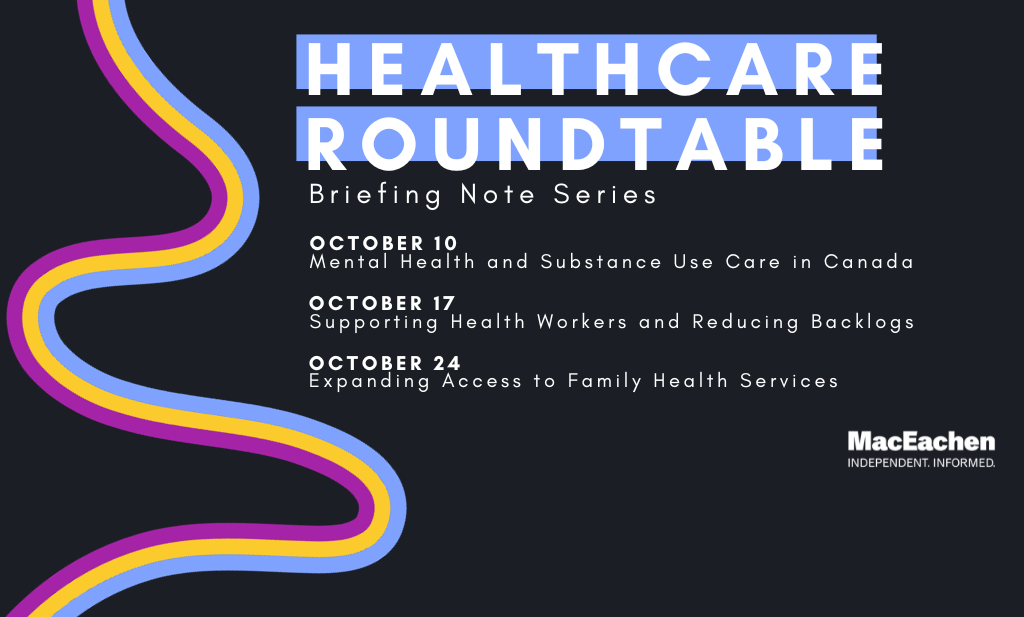 Click here to read the briefing notes.
Lessons from the Pandemic MPA Course
This fall, a Master's of Public Administration course hosted at the MacEachen Institute will bring together thought leaders from different sectors and leaders from all orders of government to explore different dimensions of the COVID-19 pandemic and its associated challenges with future policymakers. The course, Lessons from the Pandemic, is co-taught by the MacEachen Institute's Scholarly Director Dr. Kevin Quigley and former Nova Scotia premier Darrell Dexter.
While these sessions are not open to the public, follow the MacEachen Institute's social channels for a look at what lessons our experts are taking with them into the next wave and beyond.