Resilience or Reluctance: Climate Change Policy in Atlantic Canada
This event took place on Tuesday, October 15, 2019
The 2019 Canada's Changing Climate Report (CCCR) projects that Atlantic Canada will experience extreme sea-level change in the coming years. This will result in more frequent high water-level events, causing damage to coastal infrastructure and ecosystem. In many respects, the future is already here. In 2018, for example, floods in New Brunswick affected 12,000 properties and caused $80,000,000 in damages. These events have a drastic impact on both the population's health and pocketbook.
In light of the new CCCR report, this edition of Policy Matters considers questions such as how effective are current policies on resilience and adaptation for the east coast and Canada? What are the tough choices that lie ahead, and how do we address them?
Hosted in partnership with the Marine Environmental Observation Prediction and Response Network (MEOPAR)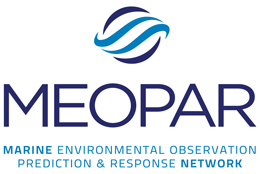 About the Speakers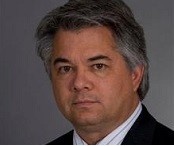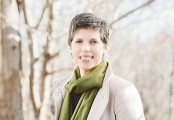 Kate Sherren
Kate Sherren is an applied social scientist who spends most of her time thinking about landscape change. She studies how we see, use, experience, and value modified landscapes like farms, coasts, and hydroelectric dams—among other things—and how in the face of climate change we can work collectively towards more sustainable and just future for the places we live in and care about. She works in the School for Resource and Environmental Studies at Dalhousie, and skips stones into the Northwest Arm for relaxation.
You can learn more about Kate's work on her website and in her most recent book chapter "From climax thinking toward a non-equilibrium approach to public good landscape change"
Kate Sherren on why Policy Matters
"Policy matters because empathy is failing us."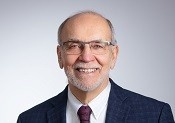 Omer Chouinard
Professor Chouinard is an emeritus professor in environment and associate professor at the Master program in Environmental Studies. During more than forty years he was involved in social economy and local development to promote environmental and social justice with coastal communities. Moreover, in the last twenty years he was active, more particularly in participatory-action research and community based research to engage coastal communities to face climate change issues.
Omer Chouinard on why Policy Matters
Public policies in the area of climate change are important because they are a major issue of social and environmental justice. The establishment of public policies are not only  an ethical issue in relation to the underprivileged populations but also a question of intergenerational solidarity with respect to the youth that will have to suffer the effects of climate change. So, if we want to build a more fair and equitable society, we must develop public policies in connection with all the members of the civil society in order to make appropriate recommendations to our leaders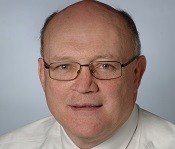 Rob Strang
Dr. Robert Strang is Chief Medical Officer of Health in Nova Scotia appointed in August 2007.  He received his medical degree from University of British Columbia and completed Family Practice and Public Health and Preventive Medicine residencies at UBC.
As CMOH, he has provided leadership around the renewal of the public health system in Nova Scotia as well as raising awareness around the importance of creating policies and environments that support better health for Nova Scotian families and communities.
Rob Strang on why Policy Matters
Policy matters because it has such an influence in creating communities that support health.  Even no policy is a policy decision that can impact health.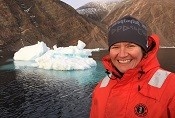 Megan Leslie
Megan Leslie began as head of World Wildlife Fund Canada in December of 2017 after nearly two years at the organization, first as a consultant on oceans governance, then as head of ocean conservation. Before joining WWF, Megan was a Member of Parliament representing Halifax for two terms during which she was deputy leader of the official Opposition, environment critic and vice-chair of the government committee on environment and sustainable development. In Ottawa, Megan had plastic microbeads added to the list of toxic substances under the Environmental Protection Act.  She also expedited the creation of Sable Island National Park Reserve. Megan is a proud recipient of Dalhousie's Aurum Award for alumni, and of an honourary degree from Mount Saint Vincent University.
Megan Leslie on why Policy Matters
"Policy matters because I want to live in an equitable and sustainable world, and to achieve that we need to undertake projects in common. Policy allows us to undertake those common projects and make decisions as a society in a way that is legitimate, participatory and equitable."
About the series
Policy Matters is a weekly panel discussion on major policy issues presented by the MacEachen Institute for Public Policy and Governance. Each discussion features thought leaders from civil society and focuses on one of the Institute's four research themes – Civic Engagement, Atlantic Canada and the World, Health Systems and Governance and Smart Infrastructure. Held each Tuesday from September 10 to November 19, the discussions take place in room 1020 of the Kenneth C. Rowe Management Building at Dalhousie, from 12:00 pm – 1:30 pm. The events are designed to encourage public engagement with local, national and international policy issues and are open to the public.
Join the discussion on Twitter
#PolicyMatters2019