Not All Fun and Games: Difficult Decisions and Trade‑offs in Cultural and Recreational Infrastructure
This event took place on Tuesday, November 19, 2019

Read the full report "Cultural and Recreational Infrastructure in Nova Scotia: Future Investments and Governance"
The decision to invest in Cultural and Recreational Infrastructure (CRI)—community centres, museums, music halls, swimming pools and ice rinks, for example—can help further important social, cultural, environmental, economic and health goals for the province.
While the aspirations for these investments may be laudable and ambitious, there are limits to funding and capacity. As different orders of government are set to allocate funds for CRI in the coming years, decision makers must make difficult decisions that reconcile important but sometimes competing priorities, such social and environmental concerns, on the one hand, and financial and economic on the other.  This panel will report on new research that examines the policy context for CRI decision-making in Nova Scotia and governance frameworks that can assist with difficult decisions and make values and trade-offs more explicit.
About the Speakers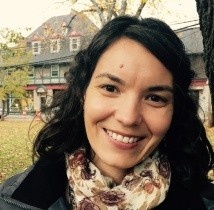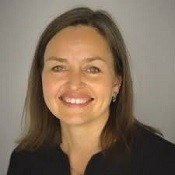 Åsa Kachan
Åsa Kachan is the CEO & Chief Librarian for Halifax Public Libraries where she oversees 420 staff working across the 14-branch library system. Halifax Public Libraries recently received international acclaim with the opening of Halifax's new Central Library in 2014. Halifax Public Libraries is very highly regarded for its services, programs and welcoming spaces that reach diverse populations with equality and respect.
Prior to her role with Halifax Public Libraries, Åsa spent 16 years in senior administrative roles within universities, most recently serving as the Assistant Vice-President Enrolment Management & Registrar for Dalhousie University between 2004 and 2014. During Åsa's time at Dalhousie, she undertook critical transformations to improve the student experience, including revamping undergraduate scholarships and bursaries, modernizing admission and recruitment practices, and improving front-line student service.
Åsa volunteers her time with a number of community organizations, including serving as Chair of the Governance Committee of the United Way of Halifax, and on the boards of Halifax Dance and the Halifax Grammar School. She also sits on the Advisory Board for the Faculty of Management, Dalhousie University. In 2018 Åsa was appointed to the Governing Council of the Social Sciences and Humanities Research Council (SSHRC) for a three year term.
Gil Dares
Gil Dares has been instrumental in the development of recreational facilities in Yarmouth for many years. Whether as a volunteer spearheading a major project, a member of the governance body, or in his capacity on contract as the General Manager of the Mariners Centre for more than a decade, he has provided leadership and motivation.
His dedication to his community has earned him recognition at the local, Provincial, National and International level. In addition to his service on numerous committees, he has served as the long-time chairperson of a number of organizations and agencies. His interests are varied, but always his commitment is making his community a better place to live, work and play.
His volunteer service on regional and provincial committees includes Recreation Nova Scotia and the Nova Scotia Sports Hall of Fame. Gil offers perspectives on the importance of cultural and recreational facilities in rural Nova Scotia and the path to success in their development from conception to completion.

Kevin Quigley
Kevin Quigley is the scholarly director at the MacEachen Institute for Public Policy and Governance and a professor in Dalhousie's School of Public Administration, Faculty of Management. He specializes in public sector risk and crisis management, strategic management and critical infrastructure protection.
Professor Quigley founded the Critical Infrastructure Protection (CIP) Initiative at Dalhousie, an interdisciplinary research team that seeks to enhance collaboration between multiple stakeholders on questions concerning the management of Canada's critical infrastructure.
He has published an acclaimed book on critical infrastructure, numerous articles in academic journals and studies for a professional audience; his newest book, Too Critical to Fail: How Canada Manages Threats to Critical Infrastructure was published by McGill-Queen's in November 2017 and shortlisted for the Donner Prize.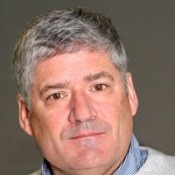 Bill Greenlaw
Bill Greenlaw, is the Executive Director for Communities, Sport and Recreation, a division of the Nova Scotia Provincial Department of Communities Culture and Heritage. Bill entered government in 2003 as Executive Director for Heritage, in the Department of Tourism, Culture and Heritage and prior to this be was the Managing Director for the Office of External Graduate Programs at Dalhousie University.
As a public administration professional, Bill has served as President of the Institute of Public Administration Canada, President of the Canadian Museum Association and Chair of the Virtual Museum of Canada's Editorial Board. Provincially, Bill was President of Sport Nova Scotia. He is currently Vice Chair of the Coaching Association of Canada.
Bill has demonstrated his leadership ability and volunteering spirit in the sport of swimming. Bill represented Canada as Head Swimming Coach at the 1996 Atlanta Paralympic Games and 1994 International Paralympic Committee (IPC) World Swimming Championships in Malta.
In April 2012, Bill was awarded the Queen's Diamond Jubilee Medal for his contributions to Canada in the heritage sector.
About the series
Policy Matters is a weekly panel discussion on major policy issues presented by the MacEachen Institute for Public Policy and Governance. Each discussion features thought leaders from civil society and focuses on one of the Institute's four research themes – Civic Engagement, Atlantic Canada and the World, Health Systems and Governance and Smart Infrastructure. Held each Tuesday from September 10 to November 19, the discussions take place in room 1020 of the Kenneth C. Rowe Management Building at Dalhousie, from 12:00 pm – 1:30 pm. The events are designed to encourage public engagement with local, national and international policy issues and are open to the public.
Join the discussion on Twitter
#PolicyMatters2019