The Art of the Deal: Public‑Private Partnerships
This event took place on Tuesday, November 5, 2019

Public-Private Partnerships (P3s) are controversial.  Those in favour underscore the importance of accessing private sector efficiency, expertise and capital.  Many remain sceptical.  At times, definitions of P3s and the criteria by which to judge them are unclear.  This panel will explore P3 in more detail, and consider when and if they generate public value.
About the Speakers
Mary Brooks (Chair)
Dr. Mary R. Brooks is Professor Emerita at Dalhousie University's Rowe School of Business and a founding editor of Research in Transportation Business & Management. In 2016, she was appointed Chair of the Marine Board of the U.S. National Academy of Sciences. She recently chaired the Council of Canadian Academies' assessment of The Value of Commercial Marine Shipping to Canada. Her research focuses on competition policy in liner shipping, port strategic management and short sea shipping. She has authored and published more than 25 books and technical reports, more than 25 book chapters, and more than 80 articles in peer-reviewed scholarly journals. She is a co-winner of the 2018 Onassis Prize in Shipping.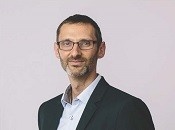 Matti Siemiatycki
Matti Siemiatycki is Canada Research Chair in Infrastructure Planning and Finance and Interim Director of the University of Toronto School of Cities. His work focuses on delivering large-scale infrastructure projects, public-private partnerships, and the effective integration of infrastructure into the fabric of cities. His recent studies explore the value for money of delivering infrastructure mega-projects through public-private partnerships, the causes and cures for cost overruns on large infrastructure projects, the development of innovative mixed use buildings, and the diversity gap in the infrastructure industry workforce. Siemiatycki is a frequent media commentator on urban planning and infrastructure related topics, and served on the board of directors of the public agency Waterfront Toronto. He earned a PhD in Community and Regional Planning from the University of British Columbia. 
Matti Siemiatycki on why Policy Matters
"Public-private partnerships have become increasingly popular to deliver large-scale infrastructure projects across Canada and around the world. Public-private partnerships are used to provide the public infrastructure facilities that shape the health, livability and prosperity of communities, such as hospitals, schools, roads, transit projects and recreation centres. Given the importance of the infrastructure built through public-private partnerships, it  is critical that this model of project delivery is done in such a way that the projects meet the public interest."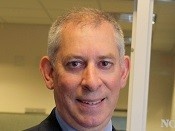 Paul LaFleche
Paul LaFleche is an experienced senior executive and strategic advisor in government, academia and economic development.  He has had a varied career in the private and public sectors.
On June 11, 2012, Paul was appointed Deputy Minister for the Department of Transportation and Infrastructure Renewal.
Paul currently serves as Past President of the Association of Professional Geoscientists of Nova Scotia and is a licensed vocational education teacher with a Diploma in Adult Education from the Nova Scotia Community College.  He holds Masters and Doctorate degrees from McGill University, a Bachelors of Science from Loyola College, Concordia University and a Masters in Public Administration from Carleton University.
Paul resides in Halifax with his wife and twin daughters.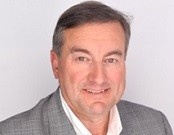 Ray Mitchell
Ray Mitchell is a lawyer practicing in Halifax, Nova Scotia. For the past twenty years his legal practice has focussed on construction industry labour relations. He provides legal advice and services to numerous construction labour organizations. He regularly appears before arbitrators, labour boards, and other administrative tribunals, as well as the courts in all four Atlantic Provinces, advocating on behalf of organized labour. He has extensive experience with collective bargaining, and advising unions and their associated trusts on strategic, policy and governance issues. Ray is a regular presenter at legal education programs speaking on labour related topics.
Ray Mitchell on why Policy Matters
"Simply put, policy affects every aspect of our lives."
About the series
Policy Matters is a weekly panel discussion on major policy issues presented by the MacEachen Institute for Public Policy and Governance. Each discussion features thought leaders from civil society and focuses on one of the Institute's four research themes – Civic Engagement, Atlantic Canada and the World, Health Systems and Governance and Smart Infrastructure. Held each Tuesday from September 10 to November 19, the discussions take place in room 1020 of the Kenneth C. Rowe Management Building at Dalhousie, from 12:00 pm – 1:30 pm. The events are designed to encourage public engagement with local, national and international policy issues and are open to the public.
Join the discussion on Twitter
#PolicyMatters2019