Election 2019: Democracy and Manipulation in the Internet Age
This event took place on Tuesday, September 10, 2019
Since the 2016 U.S. presidential election, there has been increased concern about the threat of malicious actors influencing the 2019 Canadian federal election. In an April report, the Communication Security Establishment (CSE) warned that it is "very likely that Canadian voters will encounter some form of foreign cyber interference related to the 2019 federal election."  What does this mean for voters, politicians, and political organizations during this fall's campaign?  What should voters be wary about when reading political news?
This panel discussion brings together experts in social media analytics, political media manipulation, political reporting and elections security to talk about what we can expect during election 2019.
About the Speakers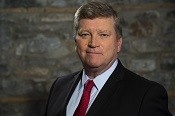 Tom Clark (Chair)
Tom Clark joined Global Public Affairs after almost 45 years at the most senior levels of Canadian journalism. He left Global News on January 1, 2017, after serving as the network's chief political correspondent and host of The West Block. He has interviewed every Canadian Prime Minister since Lester B. Pearson and has covered every federal election campaign since 1974. He has reported in eight active war zones and from over 33 countries. Tom was CTV's China Bureau Chief and was also its Chief Washington Correspondent for five years. He has a deep understanding of Canada's position in an increasingly complicated international dynamic. Tom is the recipient of Radio Television Digital News Association lifetime achievement award and has been named one of the most influential journalists in Ottawa.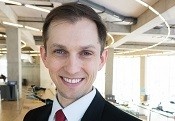 Anatoliy Gruzd
Dr. Anatoliy Gruzd is a Canada Research Chair in Social Media Data Stewardship, Associate Professor and Research Director of the Social Media Lab at Ryerson University's Ted Rogers School of Management in Toronto, Canada. Gruzd studies how social media use is changing the ways in which people and organizations communicate, connect and how these changes impact our society.
Learn more about Anatoliy's work by visiting the Ryerson Social Media Lab website.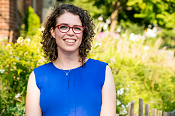 Elizabeth Dubois
Dr. Elizabeth Dubois (PhD, University of Oxford) is an Assistant Professor in the Department of Communication and member of the Centre for Law, Technology and Society at the University of Ottawa. She is also a Fellow at the Public Policy Forum of Canada. Her work examines political uses of digital media including media manipulation, citizen engagement, and artificial intelligence. Her public writing has appeared in Maclean's, Globe and Mail, Toronto Star, Policy Options, The Conversation, and Salon. Find her on Twitter @lizdubois or at www.elizabethdubois.ca
Check out her recent article, "The echo chamber is overstated" 
Elizabeth Dubois on why Policy Matters
"At its core government policy should be designed to maximize the public good and minimize harm to citizens. We need evidence informed policy to help us navigate changing media and political systems."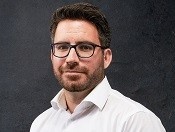 Paul McLeod
Paul McLeod covers American politics for BuzzFeed News. He is based in DC. He previously worked for a variety of Canadian news outlets and spent several years as Ottawa Bureau Chief for the Halifax Chronicle Herald, as well as being regularly featured as a political analyst on radio and TV
Paul McLeod on why Policy Matters
"Policy is the core of good governance, and it's the best way to improve the world around you."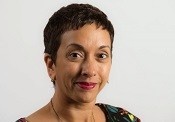 Natasha Gauthier
Natasha Gauthier is a spokesperson and senior media relations advisor at Elections Canada. She has more than 20 years of experience as a journalist and media relations and crisis communications expert in the public, private and not-for-profit sectors. Prior to joining Elections Canada in 2018, she was a spokesperson at Transport Canada and at the Canadian Food Inspection Agency. From 2012-2014 she was the Director of Communications at the Public Policy Forum. She has a BA in Journalism ('94) from Concordia University in Montreal.
About the series
Policy Matters is a weekly panel discussion on major policy issues presented by the MacEachen Institute for Public Policy and Governance. Each discussion features thought leaders from civil society and focuses on one of the Institute's four research themes – Civic Engagement, Atlantic Canada and the World, Health Systems and Governance and Smart Infrastructure. Held each Tuesday from September 10 to November 19, the discussions take place in room 1020 of the Kenneth C. Rowe Management Building at Dalhousie, from 12:00 pm – 1:30 pm. The events are designed to encourage public engagement with local, national and international policy issues and are open to the public.
Join the discussion on Twitter
#PolicyMatters2019