When the Dust Settles: How Do We Hold People to Account After Disasters?
This event took place on Tuesday, October 29, 2019

Natural disasters, industrial failures, cyber and terrorist attacks generate intense popular interest and scrutiny.   Yet given the complexity and interdependence of modern systems, it is becoming increasingly difficult to hold people to account for failures: there are just too many people and organizations involved.  In a highly interdependent setting, what should accountability look like and how do we achieve it?  
About the Speakers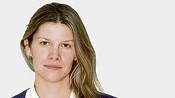 Lori Turnbull (Chair)
Lori Turnbull joined Dalhousie's Department of Political Science as a faculty member in July of 2005. She teaches courses in introductory politics, Canadian parliamentary government and pressure politics. Her major areas of research are Canadian parliamentary governance, political ethics, elections, electoral systems, and public engagement.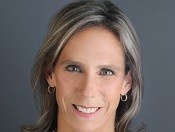 Jennifer Quaid
An expert on corporate criminal liability, Prof. Quaid's research combines criminal law and organization studies to develop policies and enforcement strategies that target the unique enabling role that business organizations play in creating the conditions for serious blameworthy conduct to occur. Prof. Quaid's most recent work is focused on re-framing the sentencing process to focus on rehabilitation of organizational offenders through culture change and meaningful consultation of stakeholders. She has also commented widely on Canada's new remediation agreement regime (more commonly known as DPAs). Prof. Quaid's other research interests lie in general criminal law, sentencing, sexual assault law and business law, particularly competition law and corporate governance. A member of the Bars of Québec, Ontario and New York, Prof. Quaid practised law for several years, first with the federal Department of Justice and then in private practice for a leading New York firm before joining the academy. She clerked for the Honourable Frank Iacobucci of the Supreme Court of Canada.
You can follow Jennifer on Twitter at @quaid_jennifer
Jennifer Quaid on why Policy Matters
"Policy is what breathes life into democracy.  In a system built on the rule of law, policy is the essential complement to law.  If one thinks of laws and legal rules as forming the body of our system, giving it strength and solidity, policy is the spirit that modulates how the physical potential of the body is put into action.  Done well, good policy ensures that the many choices the state makes about how to govern in the public interest are rational, effective and consistent with our fundamental values."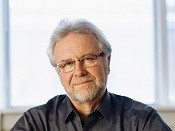 Bruce Campbell
Bruce Campbell is the former Executive Director (1994-2015) of the Canadian Centre for Policy Alternatives (CCPA).
He was awarded the 2015 Law Foundation of Ontario, Community Leadership in Justice Fellowship, and spent 2016 as Visiting Fellow, University of Ottawa, Faculty of Law.
His latest book: The Lac-Mégantic Rail Disaster: Public Betrayal, Justice Denied, was published, October 2018, by James Lorimer & Co.

Kevin Quigley
Kevin Quigley is the scholarly director at the MacEachen Institute for Public Policy and Governance and a professor in Dalhousie's School of Public Administration, Faculty of Management. He specializes in public sector risk and crisis management, strategic management and critical infrastructure protection.
Professor Quigley founded the Critical Infrastructure Protection (CIP) Initiative at Dalhousie, an interdisciplinary research team that seeks to enhance collaboration between multiple stakeholders on questions concerning the management of Canada's critical infrastructure.
He has published an acclaimed book on critical infrastructure, numerous articles in academic journals and studies for a professional audience; his newest book, Too Critical to Fail: How Canada Manages Threats to Critical Infrastructure was published by McGill-Queen's in November 2017 and shortlisted for the Donner Prize.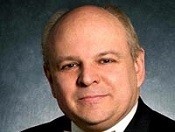 Paul Kovacs
Paul Kovacs is founder and Executive Director of the Institute for Catastrophic Loss Reduction at Western University.
Since 1996 Paul has been a contributing author to the Intergovernmental Panel on Climate Change (IPCC), the world's leading forum for the study of climate issues. The Panel won the 2007 Nobel Peace Prize "for their efforts to build up and disseminate greater knowledge about man-made climate change". He is Canada's leading authority on insurance and climate change and has been a contributing author to numerous international and Canadian reports on reducing the risk of loss from earthquakes, flood and severe wind.
For more than thirty-five years Paul has been a popular commentator on insurance, disaster safety and economic policy. He has written more than 200 publications and articles and he is a passionate champion for insurance, disaster resilience and adaptation to climate extremes. Paul has worked in private industry, the public sector and academia. He is Co-Chair of the Infrastructure and Housing Working Group of Canada's Adaptation Platform. He is Co-Chair of the Science and Technology Working Group of Canada's Platform on Disaster Risk Reduction. Paul is also a member of a number of Boards and Advisory Panels. He is a proud husband and father, with a growing collection of bow ties.
About the series
Policy Matters is a weekly panel discussion on major policy issues presented by the MacEachen Institute for Public Policy and Governance. Each discussion features thought leaders from civil society and focuses on one of the Institute's four research themes – Civic Engagement, Atlantic Canada and the World, Health Systems and Governance and Smart Infrastructure. Held each Tuesday from September 10 to November 19, the discussions take place in room 1020 of the Kenneth C. Rowe Management Building at Dalhousie, from 12:00 pm – 1:30 pm. The events are designed to encourage public engagement with local, national and international policy issues and are open to the public.
Join the discussion on Twitter
#PolicyMatters2019