Find out more about the Student Success Centre team on Dalhousie's Agricultural Campus.

Contact Us: 
Student Success Centre
Dairy Building
11 Sipu Awti (formerly 11 River Road)
Truro, NS B2N 5E3

Mon, Tues, Thurs, Friday 8:30 – 4:30
Wednesday is 10:00 – 4:30
T: (902) 893-6672
F: (902) 893-6545
Health Services:

T: (902) 893-6369 
F: (902) 893-3624
General: ssdalac@dal.ca
Academic Accommodations: accessac@dal.ca
Orientation: fyedalac@dal.ca
Book an appointment with an advisor
Follow us on FB: acstudentsuccess
Matthew Guy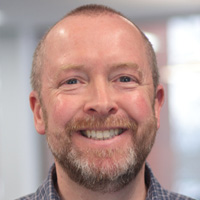 Name:  Matthew Guy
Job Title: Director, Student Success
Pronouns: he/him
I coordinate the work of the Student Success Centre and liaise with other departments on our campus and across the university to ensure that we are meeting the needs of all our students. I have worked at the Dalhousie Agricultural Campus since 2016 and have worked with students all my professional career in both the UK and in Canada. 
I love working with the team to help students succeed. From the first day of orientation to graduation day I enjoy getting to know students and their families and being able to assist in their enjoyment and success. 
Christa Totten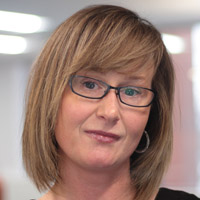 Name: Christa Totten
Job Title: Administrative Assistant
Pronouns: She/her
For the past 18, years I have had the pleasure of working with students. I started my career at the Agricultural Campus in 2011. Since then, I have worked within multiple departments and found my home here in Student Success.
I provide triage support to students, and ensure that your immediate needs are being met. Stop by the Student Success Centre and see how we can enhance your university experience!

Gillian Hatch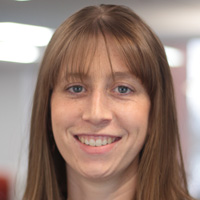 Name: Gillian Hatch
Job Title: Student Success Advisor
Pronouns: She/her
I came to Student Success after 3 years in recruitment at Dal AC. I love that I've been able to follow the students I helped through the admissions process into their first year(s) at Dal AC. Prior to working in Recruitment I completed a MSc at the University of Guelph, proceeded by a short period in the work force and my undergrad at the AC where I majored in Animal Science and minored in Animal Welfare, back when it was a minor and not a certificate. If you're not sure what the difference is between a certificate and a minor- come see me!
I came to the AC to prepare for the DVM program at AVC intending to become a veterinarian. During my studies I discovered Ethology, the study of animal behaviour, and after a year or so working in a veterinarian clinic, and with Hope for Wildlife, I decided veterinary medicine wasn't for me and went to grad school to further my studies in Ethology. After grad school, I had the opportunity to return to my second home, the AC, and join the Recruitment team. I loved traveling and talking about my own university experience with prospective students, but when I was presented with the opportunity to work with Student Success I was thrilled to be able to deepen by connection with students and take on the new challenge of advising. People often ask me why I don't work in a field related to my degree, to which I answer that "I do!" … sort of. My own experience gives me a first hand account of life and study at the AC. I've also tried out a few different paths both in my degree and in my career before finding my place in the world. My experience with Recruitment and Student Success helped me find a career in Student Affairs, something I had never considered as a student. I truly enjoy helping students navigate their university experience and balancing university with everything else going on in their lives. I'm available to help students navigate course selection, prepare for a future career or professional program, or help ease the transition to university life. Whatever the quandary or query please stop by Student Success, we are here to help!
Monica Sani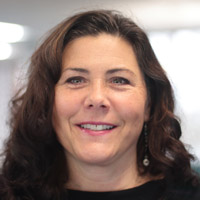 Name: Monica Sani
Job Title: Student Success Coordinator
Pronouns: She/Her
I like to see students make the most of their experience and develop the unique person they are through the realities and challenges of being in university. Sometimes students begin their journey with hopes and dreams of a future they've created since childhood. Often, students learn to broaden their horizons and reach for new goals and being part of this ever-changing process is a privilege. I find it fascinating to witness a student's growth and maturity and redefinition of who they are as they prepare to graduate.
Mark Mason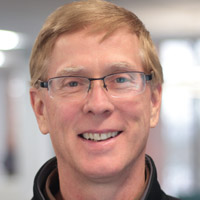 Name: Mark Mason
Job Title: International Student Coordinator
I have passed the 10-year mark working at Dalhousie University with international students. My career began teaching overseas and although my roles have changed over 25 years I have always worked directly with international students. At the Agricultural Campus my main roles are immigration advising and programming for international student success. My background training in teaching, adult education, leadership and immigration advising give me a strong background to help international students achieve success at Dal.
Bev Zinck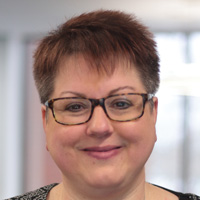 Name: Bev Zinck
Job Title: Coordinator of Access Supports
Pronouns: She/her

I come to my position with over twenty years' experience in psychology working with children, youth and families. Throughout my career, I have strived to help students succeed in the classroom and beyond. It is a privilege to now apply that experience to helping students at Dalhousie, Truro Campus.
In my Coordinator role, I work alongside students, faculty and staff to develop and implement support plans that reduce barriers for people with documented disabilities, religious obligations or other protected characteristics under Nova Scotia Human Rights legislation. I have an interest in positive psychology and how this can impact campus life for the better.
I look forward to connecting with you whether to answer questions about accessibility or assist with the process of academic accommodations. You can reach me via email at: accessac@dal.ca.
Patricia Cove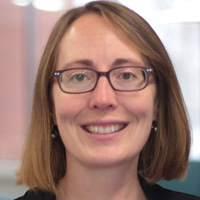 Name: Patricia Cove
Job Title: Writing Advisor

Pronouns: She/her
As a Writing Advisor in the Agricultural Campus Writing Centre (MacRae Library), I am fortunate to meet with students from all backgrounds and programs who are working on writing projects on our campus. Every day in the Writing Centre is different and exciting because meeting with students gives me the chance to learn about the diverse research projects and writing tasks happening across the AC.
I am available to meet with students at all academic levels and from all disciplines for one-on-one sessions at any stage of the writing process, from planning to proofreading. Whether you have questions about brainstorming, thesis development, paragraphing, or documentation, or are looking for a reader to discuss a complete draft with, I and the Writing Centre tutors will listen to your ideas, point you to helpful resources, and assist you with revision and editing strategies that will help you to become a more independent writer. In addition, I visit classrooms and plan Writing Centre workshops throughout the academic year to provide support for writers on campus.
Before joining the Agricultural Campus Student Success team in 2018, I completed a PhD in English at Dalhousie in 2013, and taught English at universities across Canada, from Vancouver Island, to the Prairies, to the Maritimes. I continue to be an active researcher and English instructor when I am not working in the Writing Centre.
Carolyn Bartlett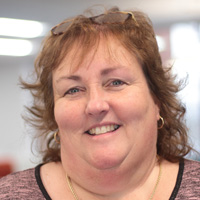 Name: Carolyn Bartlett
Job Title: Registered Nurse
I joined Health Services at Dalhousie University in 2014. I have over 30 years of nursing experience, working in healthcare in various positions: direct patient care obstetrics, surgery ,critical care ( Intensive Care, Coronary Care & Emergency). I have also managed the Intensive Care units and the Emergency Department locally for 10 years. Prior to coming to Dalhousie University I held the position of Director of Quality & Decision Support (Quality, Risk Management, Data Analysis, Infection Control) at Colchester East Hants Health Authority for seven years. I also have experience in research coordination, project management and as an educator for the Faculty of Nursing at St Francis Xavier University as well as Dalhousie University. I have also worked in forensic nursing at the Nova Scotia Medical Examiners Service.
In healthcare I'm always learning something new and is committed to ongoing education as new research emerges and changes in healthcare develop. Nurses have the opportunity to empower patients with knowledge. I truly enjoys meeting students with diverse backgrounds from all walks of life and helping them with their healthcare needs. As a nurse I try to advocate for her patients, challenge them, inspire them and provide the quality of care she would want if she was in their shoes. To attend class, study and be successful academically you need to feel well to do so.
Kristine Carr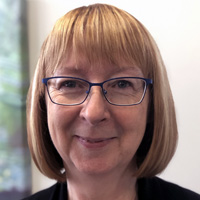 Name: Kristine Carr

Job Title: Registered Nurse
I am a recent addition to the Health Services team, having joined in January 2019. My nursing career started in England over 40 years ago and has given me exposure to many services and specialties. Most recently I was the Health Services Manager for the Intensive Care and Dialysis Units at Colchester East Hants Health Centre.
I am enjoying the challenge of another career direction and am already learning a lot from the Dalhousie students. Education should be a life long endeavor and I welcome this opportunity to build my own knowledge base and share my experience in healthcare in return. As Carolyn has indicated, to be successful academically, you need to feel well, whether that is physically or mentally. We are here to provide support and find any resources you may need to stay well so you are positioned for success.