Find out more about the Student Success Centre team on Dalhousie's Agricultural Campus.
Matthew Guy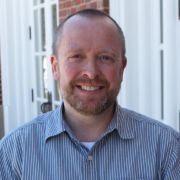 I have worked with students most of my professional life, on both sides of the Atlantic. I was a Vice President in my student union in Leeds, England and stayed to work for the university after graduation.
I have a background in residence life and after moving to Canada I spent nine years working at Acadia University before moving to the Dal AC campus and joining the team here. I have been involved in Student Affairs and Student Services through the regional professional organization AACUSS and have served as President of that organization from the fall of 2015 until June 2017 when we hosted the annual conference here on our campus.
I am very lucky to work with such a skilled and experienced team at the AC providing excellent support and assistance to assist students with their success.
In my spare time I am interested in current affairs, politics and the environment. I am a lover of animals and enjoy spending time with our two Labradors, our two cats and have previously looked after a flock of chickens and even a one legged duck. I live with my husband and our two sons who are keen to take part in all the family events and activities available on campus.
Carolyn Bartlett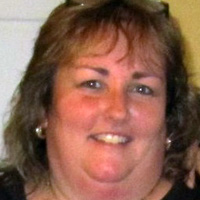 Carolyn is new to Health Services on the Agricultural Campus, joining as staff in 2014. She has over 30 years of nursing experience, working in healthcare in various positions: direct patient care obstetrics, surgery, and critical care (Intensive Care, Coronary Care & Emergency) departments. She has also managed the Intensive Care units and the Emergency Department locally for 10 years. Prior to coming to Dalhousie University she held the position of Director of Quality & Decision Support (Quality, Risk Management, Data Analysis, and Infection Control) at Colchester East Hants Health Authority for seven years.
In addition, Carolyn comes to Dalhousie more than 10 years' experience in healthcare research coordination & experience as an educational consultant for the Canadian Health Care Association. In her spare time she is a Health Educator for St Francis Xavier University Nursing Faculty, teaching first & second year nursing students.
Outside of working hours, offering volunteer hours of service to others has always played an important part in Carolyn's everyday life. Activities such as chairperson for the local high school's (CEC) School Advisory Council & the local Figure skating club; annually working with the Rotarians at the Rotary Auction; participating as a BIG Bike Ride member or Health presenter for NS Health & Stroke ,raising money & awareness: or most recently as a volunteer for the Homeless Outreach shelter. Carolyn believes that it is key that one has the ability to use the skills you have been lucky enough to be given in many ways. Said best by Winston Churchill - We make a living by what we get, we make a life by what we give….
Carolyn is a mother, a wife, a daughter, a sister, an aunt, and friend. Thrilled to have most of her family locally and equally happy to have made many new friends over the years as well as maintaining friendships from elementary, high school & university days.
Carolyn is all about quality of life for all and believes it is important to continually strive to find that happy balance between family, career and friends.
Mark Mason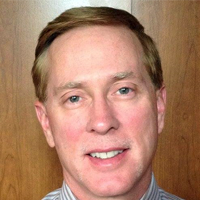 Mark first worked with international students while teaching overseas. After ten years abroad he returned to Canada to work in adult education programming and completed his Master of Adult Education before returning to his passion for working with international students. With almost 25 years of combined experience in education, leadership and intercultural training among other areas he continues to support students in their daily balance of academics and real life challenges. His passion for travel helps to remind him of the challenges students meet when coming to Canada.
Monica Sani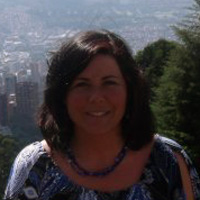 I moved to Truro to attend NSAC in 2000, graduating with Plant Science Technology. I graduated from MSVU in 1993 and 1995 and worked in Marketing and Public Relations from 1995-2000. I am also an Herbalist Practitioner, after studying for 6 years with a Master Herbalist. I've been an Entrepreneur since 2002, owning and operating a greenhouse business in Culinary Herbs, expanding the business in 2014 with my husband Kevin, who is also an Alumnus of NSAC, to include leafy greens and specialty crops. I am a Council Member of Nova Scotia Institute of Agrology and am extremely passionate about producing and consuming local food. I have an 11 year old son who is a budding Environmental Scientist/Agrologist who loves to help in the greenhouse and make deliveries to our restaurants and wholesale clients.
I've worked at this campus since 2001, first as a student researcher in Plant Science and as a Project Writer at NSAC International. After graduating, I taught Horticulture for a provincial program, based in Truro and began in Recruitment in 2006. In 2010 I moved to Student Services and have worked as the First Year Student Coordinator, Financial Advisor for Students, taught Skills for Academic Success for 5 years and am now the Student Success Coordinator and Student Leadership program (SAIL) coordinator. With every student who comes through my door, I learn and continue to appreciate the uniqueness of each individual. I am dedicated to a life of learning and hope that as students come through our office, they genuinely feel valued and respected.
Lugene Young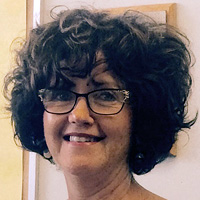 I have more than 25 years' experience as a Registered Nurse, working in health care. I am currently the manager of Health Services at DAL-AC, Truro Campus. The Role of the Registered Nurse facilitates and delivers primary health care and health assessment to students at DAL-AC. Primary health care emphasizes health and wellness promotion as well as injury prevention. My goal for Health Services is optimum health for all Students at DAL-AC. As a registered nurse, I have the opportunity to heal the heart, mind, soul and body of our students.I believe it is very important to live and model a positive work life balance, which I do almost every day. I feel it is very important to give back to your community, such as volunteering and being a resource for community initiatives. Part of my giving back to community is being an active board member with the Colchester Sexual Assault Centre and Bridges program (A domestic abuse Prevention Program) I am a resource for the Northern AIDS Society and Women's Resource Centre. I have volunteered with the Parks and Recreation Committee for the Town of Truro.I love this quote by Maya Angelou and attempt to base my daily practice on it," People may forget your name however they will never forget how you made them feel"
Bev Zinck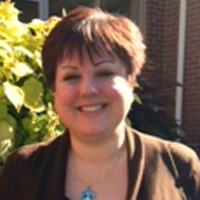 Hello. I am Bev Zinck, Coordinator of Access Supports/Academic Accommodations.
I come to my position with over twenty years' experience in psychology working with children, youth and families. Throughout my career, I have strived to help students succeed in the classroom and beyond. It is a privilege to now apply that experience to helping students at Dalhousie, Truro Campus.
In my Coordinator role, I work alongside students, faculty and staff to develop and implement support plans that reduce barriers for people with documented disabilities, religious obligations or other protected characteristics under Nova Scotia Human Rights legislation. I have an interest in positive psychology and how this can impact campus life for the better.
Away from campus, I am the proud parent of a daughter, who is also at university. I enjoy helping out in my community, travelling, and providing a safe home for two rescued cats.
I look forward to connecting with you whether to answer questions about accessibility or assist with the process of academic accommodations. You can reach me via email at: accessac@dal.ca.