It's fair to say that professional development helped get Lindsay Wallace to where she is today — in a postdoctoral position with the University of Cambridge's Cambridge Public Health.

"In the first year of my PhD, I looked up the Banting Postdoctoral Fellowship application and read all the criteria and reviewer guidelines," says Dr. Wallace. "I figured that if this award goes to graduate students who are considered among the top in their field then it could be used as a roadmap for success in my graduate studies."

Using the application, Dr. Wallace identified the areas that she lacked experience in, such as teaching, communication and leadership, and sought out opportunities for professional development in those areas.

The targeted approach paid off as she was ultimately awarded a Banting Fellowship. After successfully defending her Dalhousie Interdisciplinary PhD thesis in spring 2020, she began her fellowship with Cambridge Public Health at the University of Cambridge.

COVID-19 mobility restrictions in the UK meant that Wallace and her husband have not yet been able to secure visas to move to England, so she is working remotely from Halifax. But assuming the global situation improves in 2021, she will move to Cambridge next September to continue her fellowship.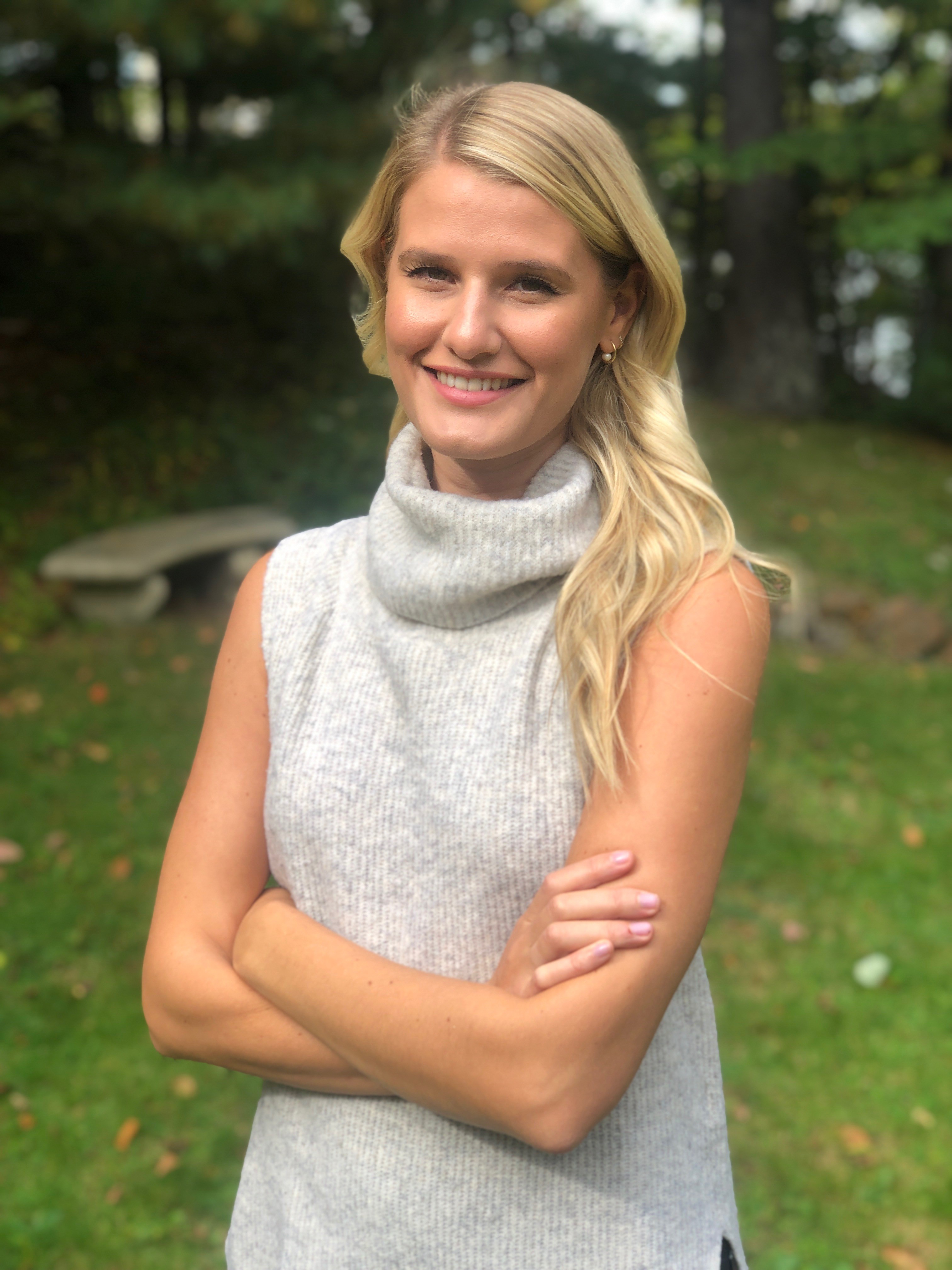 "Almost all meetings, events and lectures are virtual, so I don't feel that I'm missing out on too much," says Dr. Wallace, noting that she already studied at Cambridge Public Health on a visiting researcher fellowship in 2019, which allowed her to become familiar with her colleagues and workspace.

Dr. Wallace's fellowship builds on the research explored in her PhD thesis, "Investigating the role of frailty in the expression of dementia," namely that frailty influences risk for dementia. Her research shows that how frail someone is affects whether they are susceptible to a cognitive impairment and that physical activity, appropriate nutrition and sleep habits can go a long way in reducing dementia risk.
There is no effective drug treatment for Alzheimer's disease, the number one cause of dementia, so Dr. Wallace says, "the next step is to focus on how we can use this evidence that frailty in an important risk for dementia to inform policy and public health practices."
Shaped by professional development

During her doctoral studies, Dr. Wallace took advantage of professional development opportunities available to graduate students at Dal, participating in 3 Minute Thesis, attending conferences and seminars and taking part in the University Teaching and Learning Certificate program.

She also honed her knowledge-translation skills in the Public Scholars program, the precursor to the OpenThink Initiative, which equipped Dal's Interdisciplinary PhD students to engage the world beyond the university with their research. She says the experience helped her make her work relevant to the people around her.

"Whether communicating my research to family and friends, school children, public interest lectures or medical research conferences, learning to communicate concisely and effectively is an invaluable skill for graduate students."
The future of PD for grads

Knowing how important professional development has been to students like Lindsay Wallace, the Faculty of Graduate Studies has designed a new professional development certificate program for grad students to launch in January 2021. The program, Dal GradPD, will be a one-stop shop to access all the professional development offered by various providers across the university.
Students will get support to home in on their specific PD needs and will then attend workshops and pursue experiences across four program pillars — Communication, Career Intelligence, Leadership, and Health and Wellbeing — to achieve their goals. When they complete the certificate, students will have their work officially recognized on their transcripts.
"Research shows that professional development is extremely important for setting graduate students up for success while at university and in their chosen careers," says Mabel Ho, a curriculum developer at the Faculty of Graduate Studies who is designing the certificate.
"There is a lot of programming available on campus, from workshops on entrepreneurship, to learning opportunities focused on mental health, to seminars that provide the fundamentals of project management," says Dr. Ho. "The certificate will provide a central hub to help grad students connect with what they need and recognition for pursuing their goals."
Dr. Wallace says that professional development is about more than prepping for a future career and urges students to choose options that contribute to personal fulfillment.
"Seeking out professional development opportunities may feel like one more thing you have to do to pad your CV, but I encourage students to use them as a means to find out more about what they really enjoy!"