Paul Gratzer
Associate Professor, Department of Process Engineering and Applied Science, School of Biomedical Engineering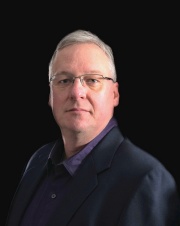 My laboratory develops new technologies and approaches in utilizing naturally derived materials for the regeneration of soft-tissues such as skin, blood vessels, cartilage, tendons and ligaments. Our work includes decellularization technologies, cell and extracellular matrix interactions, cell communication, structural and mechanical properties of tissues, biomedical device design, technology transfer and commercialization.

Our Group
Our group takes a strong collaborative approach to understanding the regenerative capacity of the human body, how cells, the extracellular matrix and local environment drive natural wound healing and tissue regeneration. Working closely with surgeons, nurses and other healthcare workers, we develop and translate new technologies to the clinic to enable more effective patient treatment. 
Current Projects
Commercialization of a Novel Wound Healing Matrix: I am a Founder, President and CEO of DeCell Technologies Inc., a company that is translating some of my decellularization technology research into a commercial product. DeCell is an emerging biomedical device manufacturer of advanced tissue products for use in wound healing and surgical reconstructions. I am involved in all aspects of product and business development for DeCell. 
At present, DeCell Technologies is addressing the unmet clinical need of treating chronic foot ulcers in diabetic patients; however, DeCell's platform technology can also provide wound healing solutions for other chronic wounds, burn victims and surgical reconstructions.
Decellularized Porcine Auricular Cartilage For Ear Reconstruction: We are developing techniques to create a decellularized porcine auricular (ear) cartilage scaffold that can be repopulated with human cells to successfully generate a construct with similar structural, compositional and mechanical properties to native auricular cartilage. The end goal is to have this construct integrated and maintained long-term when implanted into a patient. This work is being conducted in collaboration with Dr. Paul Hong, a Head and Neck Surgeon at the IWK Hospital.
Selected Publications
Hong, P., Bance, M., Gratzer, P.F. Repair of tympanic membrane perforation using novel adjuvant therapies: A contemporary review of experimental and tissue engineering studies. Int. J. Pediatr. Otorhinolarygol. 2013.
MacLean, S.B.A. and Gratzer, P.F.. Effect of basic fibroblast growth factor (bFGF) on the cellular repopulation of decellularized ACL allografts. Journal of Tissue Engineering and Regenerative Medicine. 2011.
Dyck, C.R. and Gratzer, P.F. Decellularization in Tissue Engineering. New Research on Biomaterials.  Nova Science Publishers Inc., Hauppauge, NY, USA. 2007.
Woods, T. and Gratzer, P.F. Effectiveness of Three Extraction Techniques in the Development of an Acellular Bone-Anterior Cruciate Ligament (ACL)-Bone Graft. Biomaterials. 2005.
Media Coverage
"Developing Advanced Tissue Products: Innovative Technology Addresses Unmet Needs", pp. 4-5, Engineering Magazine, Faculty of Engineering Dalhousie University, Issue 7, Spring 2014.
"Engineering a Natural Solution for Chronic Diabetic Wounds", Celebrating the Impact of Health Research: Success Stories in Arthritis, Bone, Muscle, Musculoskeletal Rehabilitation, Oral Health, and Skin, CHIR- Musculoskeletal Health and Arthritis and Canadian Arthritis Newtork Publication, July 2013.
"Bio-skin to Treat Diabetic Wounds", Lab Product News, December 2013.
"Company to Develop New Product for Skin Grafts for Diabetic Ulcers", Huffington Post Canada, November 2013.