John Frampton
Assistant Professor, School of Biomedical Engineering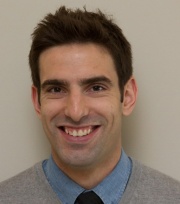 My laboratory develops new technologies and approaches for microscale tissue engineering with an emphasis on neural tissues. The laboratory is also actively involved in the development of microtechnologies for user-friendly, cost-effective in vitro assays and analysis systems for cells and biomolecules.

Contact
John P. Frampton, PhD
Email: john.frampton@dal.ca
Phone: 902-494-4175
Web: http://www.framptonlab.com
Our Group
We take an integrative approach to science. Trainees at all career stages who are interested in multidisciplinary technology-driven research are encouraged to contact John Frampton or visit the lab website for more information.
Current Projects
Cell-based Assembly of Tissue Constructs: Tissue-engineered constructs that are inexpensive, customizable, easily/rapidly fabricated, and made from accessible materials are required to improve in vitro organ models and clinical tissue replacement therapies. To provide these capabilities, we are researching and characterizing a variety of new systems for rapidly fabricating tissue-engineered constructs based on interfacial assembly in aqueous polymer solutions.
Dynamic Modulation of Cell-Laden Hydrogels: The use of cells and materials that are engineered to respond to environmental factors provides the opportunity to incorporate dynamic tuning in tissue-engineered constructs to mitigate undesirable microenvironmental factors and promote integration with surrounding tissue. We are developing hydrogel systems and genetically modified cells that can be easily modulated by external stimuli (e.g., temperatutre, magnetic fields, ultrasound, or biochemical factors) for use as next-generation tissue engineering materials.
Aqueous Two-Phase Systems and Related Technologies: Aqueous two-phase systems (ATPSs) form when solutions of two incompatible polymers are mixed together at high enough concentrations. These system have traditionally been used for biomolecule and bioparticle separation from crude mixtures. We are exploring additional applications for these interesting polymer systems in biopatterned cell based assays and high throughput biomolecular assays.
Microtechnologies for Molecular Analysis and Diagnostics: ATPS biopatterning and other microscale technologies will be used to develop various tools for research applications, as well as for use in robust clinical diagnostic platforms with potential for point of care applications.
Selected Publications
Frampton JP, White JB, Simon AB, Tsuei M, Paczesny S, Takayama S. Aqueous two-phase system patterning of detection antibody solutions for cross-reaction-free multiplex ELISA. Scientific Reports. 2014
Frampton JP*, Fan ZZ*, Simon A*, Chen, D, Deng CX, Takayama S. Aqueous two-phase system patterning of microbubbles: Localized induction of apoptosis in sonoporated cells. Advanced Functional Materials. 2013.
Frampton JP, White JB, Abraham AT, Takayama S. Cell co-culture patterning using aqueous two-phase systems. JoVE. 2013.
Fang Y*. Frampton JP* Raghavan S, Sabahi-Kaviani R, Luker G, Deng CX, Takayama S. Rapid generation of multiplexed co-cultures using aqueous two-phase exclusion patterning and acoustic droplet ejection. Tissue Engineering, Part C. 2012.
A complete publication list is available on the Frampton Lab publications page
   * Denotes equal contribution