Mark Filiaggi
Professor, Faculty of Dentistry, School of Biomedical Engineering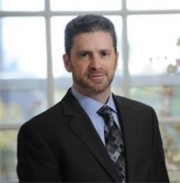 My core research program is founded on developing novel and potentially multifunctional biomaterials for medical devices, with a focus on those intended for bone-interfacing and cardiovascular applications. At the heart of this program is a desire to use sound materials science engineering principles and unique processing strategies to optimize the biological performance of materials destined for clinical applications. This approach is by necessity a multidisciplinary one, as it requires an additional working knowledge of cell behavior and biological processes along with substantial engagement with the clinical community.
Our Group
Our research is focused on biomaterials and biomedical devices, with an emphasis on novel calcium phosphate processing approaches that facilitate localized delivery of therapeutic agents, including antibiotics, anticancer drugs and therapeutic metal ions. Targeted clinical applications include osteomyelitis (chronic bone infection) and hepatocellular carcinoma (liver cancer). Further studies have examined surface modification strategies to enhance the osteopromotive and antimicrobial properties of metallic implants, including those used to support new dentition or dental restorations.
For these studies, we maintain active collaborations with both the basic science (Chemistry, Physics) and clinical (orthopaedics, intervention radiology) communities.
Projects
Calcium Phosphate Processing Strategies for Delivery of Therapeutic Agents
Minimally Invasive Systems for Bone Augmentation
Calcium Phosphate Liquid Embolic Systems
Selected Publications
Comprehensive study of the chelation and coacervation of alkaline earth metals in the presence of sodium polyphosphate solution. Momeni A, Filiaggi MJ. Langmuir (2014) 30(18):5256-66.

Degradation and drug release in calcium polyphosphate bioceramics: an MRI-based characterization. Bray JM, Filiaggi MJ, Bowen CV, Beyea SD. Acta Biomater. (2012) 10:3821-31.
An in situ study of protein adsorption on combinatorial Cu-Al films using spectroscopic ellipsometry. McArthur MA, Byrne TM, Sanderson RJ, Rockwell GP, Lohstreter LB, Bai Z, Filiaggi MJ, Dahn JR. Colloids Surf. B Biointerfaces (2010) 81(1):58-66.