Orientation
WELCOME NEW STUDENTS!
Orientation begins Wednesday, September 2nd, 2020
Classes begin Tuesday, September 7th, 2020
We are excited to welcome you to SIM. Details are subject to change so check back regularly.
All 2020 Orientation events are virtual.
Important resources:
ONLINE EVENTS CALENDAR
Click here to view Orientation events in the online events calendar.
All relevant events will be posted to this calendar. We recommend visiting it regularly throughout the academic year to stay informed about what's happening at SIM and beyond.
DALCARD ACTIVATION INFORMATION *Important-Please Read*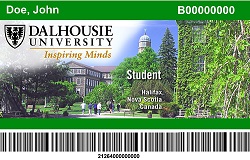 Your DalCard serves as your student ID, swipe card room access, transit pass and debit card.
You will be able to pick up your DalCard both in-person and virtually. Details coming soon.
Questions about DalCard?
INTERNATIONAL STUDENT SUPPORT