Orientation
WELCOME TO SIM!
JoAnn Watson (MLIS Program Coordinator) and Lindsay Warner (SIMSA Vice-Chair, Non-Academic) have been working hard to prepare for your arrival. You can contact the Orientation organizers by email if you have questions about the planned activities (joann.watson@dal.ca or lindsay.warner@dal.ca).
MLIS Orientation activities are mandatory for incoming students. Contact JoAnn if you are unable to attend a session.
Click here for the full schedule [PDF] or visit the Events Calendar. 
We encourage you to connect with us on Facebook, Twitter and the SIM Blog.
DALCARD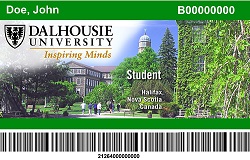 Your DalCard serves as your student ID, swipe card room access, transit pass, and debit card.
Complete these steps ASAP when you arrive on campus:
Visit the DalCard office: Have your photo taken and pick up your card. Note: Online photo submission available until August 25th.
Request to have your BASIS account activated/created: Ask the DalCard office to do this for you.
Request swipe card access to the SIM Common Room (Rowe 4034): Email Kim (sim@dal.ca). She will grant and confirm access.
UPass: Full-time students can use their DalCard as a Halifax Transit pass during the school year. Click here to learn more.
Questions about DalCard? Call (toll free) 1-855-376-0330, email dalcard@dal.ca or visit the DalCard office.