Orientation
WELCOME TO SIM!
Orientation and classes begin Tuesday, September 4th, 2018.
We are excited to welcome you to SIM. Details are subject to change so check back regularly.
ONLINE EVENTS CALENDAR
Click here to view Orientation events in the online events calendar.
All relevant events will be posted to this calendar. We recommend visiting it regularly throughout the academic year to stay informed about what's happening at SIM and beyond.
ACADEMIC SUPPORT SERIES
Click here for details about the Academic Support Series.
Click below for an introduction to the Series.
Click here for video transcript.
PERSONAL & PROFESSIONAL DEVELOPMENT SERIES
Click here for details about the Personal & Professional Development (PPD) Series.
DALCARD ACTIVATION INFORMATION *Important-Please Read*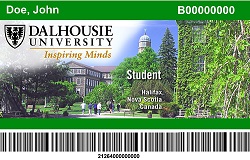 Your DalCard serves as your student ID, swipe card room access, transit pass and debit card.
Complete these steps ASAP (IN ORDER) when you arrive on campus:
Visit the DalCard office: Have your photo taken and pick up your card. Online photo submission is available until August 27th.
*IMPORTANT* Request to have your BASIS account activated: Ask the DalCard office to do this for you. Step 3 CANNOT be completed until this is done.
Request swipe card access to the SIM Common Room (Rowe 4034): Email Kim (sim@dal.ca). She will grant and confirm access.
Questions about DalCard?
INTERNATIONAL STUDENT SUPPORT
For Admin support: Contact Sandra, JoAnn or Kim
For Peer support: Contact Laura Little
For General support: Contact the Dalhousie International Centre