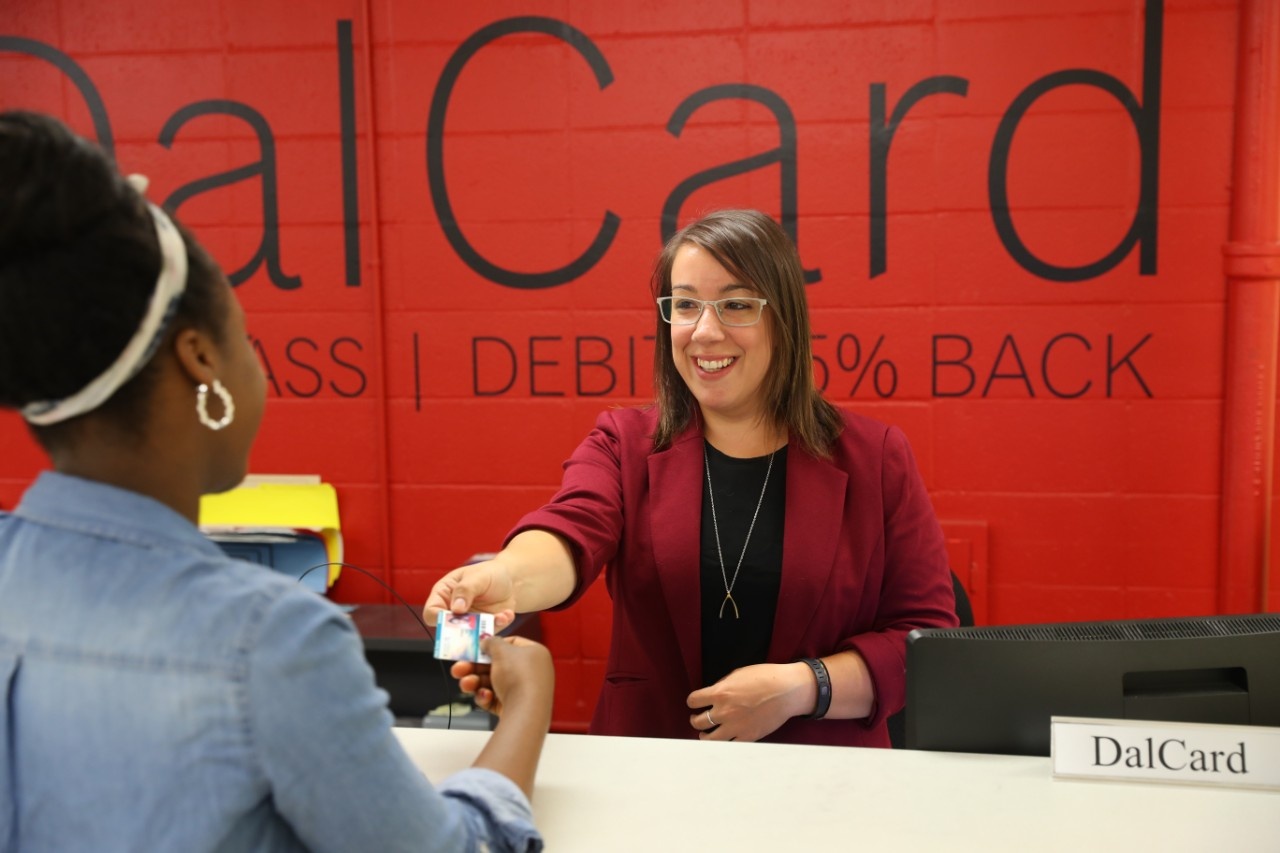 Service Update
Need a new DalCard? We are open for in-person service.
In-person service is available inside our office located in Howe Hall at 6230 Coburg Road.
Hours:
Monday-Friday, 9 a.m. - 4:30 p.m.
Extended hours on Thursdays, 9 a.m. - 7 p.m. (Beginning Jan. 5, 2023)
DalCard office will be closed from Dec. 25 - Jan. 2. DalCards and UPasses will be available for pickup beginning Jan. 3, 2023.
Thank you. If you have any questions, please email dalcard@dal.ca.