Online Photo Submission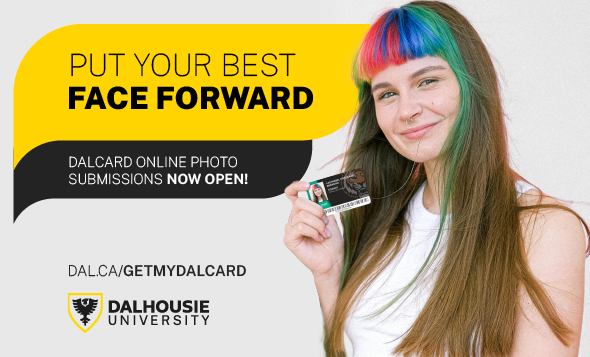 Submit your DalCard photo online!
Are you a new student? If so, upload your DalCard photo online to have your card waiting for you when you arrive on campus! 
Photo Guidelines
Prepare your DalCard photo for upload following these guidelines.
Tip: Your visa or passport photo should fit all of these requirements, so upload something similar! 
Upload your Goverment Issued Photo ID.
Upload your Government Issued Photo ID with your photo. See our terms & conditions for details. 
Picking up your DalCard
Picking up your DalCard
Check your Dal email for next steps. See the Get My DalCard page for more details.
Follow DalCard on Instagram or Twitter for further updates on this and other information about your DalCard.