Online Photo Submission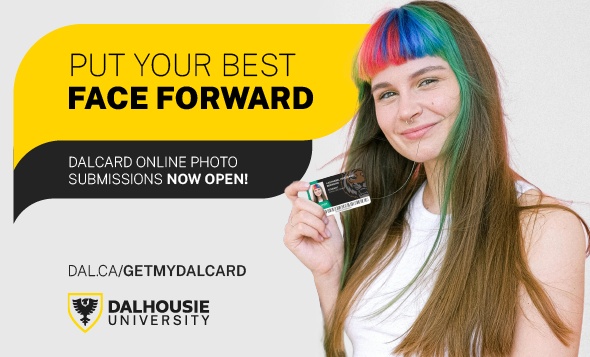 Online photo submission now closed
Online photo submission is now closed. Please visit our office in person to get your DalCard.
Note: If you are studying by distance education and cannot come to the DalCard Office to pick up your card, complete a distance education DalCard request and we'll mail you your DalCard.
If you're not a first time Dalhousie or King's student or have lost your DalCard, visit us during our office hours, and we'll be happy to make you a card in person.