IM Subject Librarian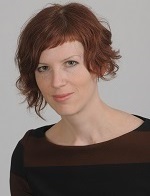 Lindsay McNiff is the IM Liaison Librarian.
She can be reached at lindsay.mcniff@dal.ca
As your liaison librarian, I'm available and happy to provide research help to you via email or phone/videoconference. If you have questions about using the library or need research assistance, please send me an email to set up an appointment and we'll find a time to chat.
Do you need help with research for an individual or group project?
2022-2023 Academic Support Series Schedule
Note: Some sessions are mandatory and/or require advance registration. Read details below carefully and contact Lindsay with any questions. Sessions are a mix of online and in-person delivery.
APA Citation
Monday, September 12th, 2022 from 3:00pm-4:30pm
Room 1009, Kenneth C. Rowe Management Building, 6100 University Ave
*This session is mandatory for incoming students*
Learn how to cite better in APA! In this session, you will learn the basic principles of APA, practice creating citations, and hear the answers to some tricky FAQs related to this citation format.
Finding and reading LIS literature
Friday, September 16th, 2022 from 10:00-11:00am
Online (Microsoft Teams)
Students come to Information Studies from many different disciplines and with different experiences with academic literature. In this session, you will learn where to look for IS literature and what genres of IS literature you can expect to find. You will also gain some tips on how to read this type of work if you have never encountered it before.
Organizing your research with Zotero
Friday, October 7th, 2022 from 10:00-11:30am *rescheduled from Sept 26th
Online
Citation management programs can help you store and organize your references, connect to full-text articles, and format your papers. They can really make your academic life easier! In this hands-on session, we will explore a popular and user-friendly citation management program called Zotero.
Tools & Strategies for Group Work (with Betsy Keating)
Monday, October 24th, 2022 from 3:00-4:30pm
Room 1016, Kenneth C. Rowe Management Building, 6100 University Ave *rescheduled from Oct 17th
Evidence shows a link between group work and academic achievement, but many students cite negative experiences with group work due to a number of factors. In this session, we will look at both social and technological tools for facilitating group work. Students will gain an understanding of how groups work and why, as well as strategies for both repairing and preventing group conflict.
Easy Excel (with Julie Marcoux)
Friday, November 4th, 2022 from 10:00am-12:00pm
Online (Microsoft Teams)
Learn to beautifully format and print tables of data. Discuss some common fixes that can be applied to messy external data. Practice cleaning and analyzing data using Excel's built in tools. This workshop covers formatting, filtering, and conditional formatting. Prerequisite: be comfortable selecting cells and groups of cells in Excel.
PowerPoint Basics
Friday, January 13th, 2023 from 2:30-4:00pm
Rowe 3080

This session is for beginner users of PowerPoint. You will learn the fundamentals of setting up a presentation, adding text and images, animating bullet points, using speaker notes, and more. We will also talk about best practices. It will not be fancy!
Effective Class & Conference Presentations
Thursday, February 16th, 2023 from 10:00-11:30am
Rowe 2068
Conferences are a great way to disseminate new insights, research, and approaches in the information profession. As a graduate student, you will probably have to present your work in class, and may also have the opportunity to present at a conference. In this workshop, students will gain tips on how to organize an awesome presentation, increase the strength of their presence, and create great slides.
Intro to Opinio
Friday, March 17th, 2023 at 12:45pm
Rowe 1011*
*Embedded in INFO 5520: Research Methods but open to other SIM students
Opinio is a complete survey software application that enables you to produce and publish surveys in minutes using a regular web browser. You may have to use Opinio to do qualitative research in some of your courses. In this workshop, we will walk through the basics of setting up and managing a survey, and adding branching. Students will work in pairs to create a basic survey.
Intro to Conference Posters
Friday, March 31st, 2023 at 12:45pm
Rowe 1011*
*Embedded in INFO 5520: Research Methods but open to other SIM students
Learn how to create effective posters for your projects, research and conference presentations. Participants will create a 4' x 6' poster (in theory). The workshop will include: setting backgrounds, inserting text (font styles and sizes), and working with images, graphs, and tables. Some previous experience with PowerPoint is an asset but not required.