News
»
Go to news main
Ruma Bose (MBA '99) named 2021 recipient of the Scotiabank Ethical Leadership Award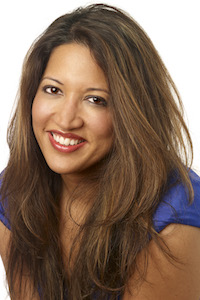 The Dalhousie Faculty of Management has awarded its annual Scotiabank Ethical Leadership Award to humanitarian Ruma Bose. This award honours a Canadian who has demonstrated exceptional character, moral courage and commitment to ethical principles.
Ms. Bose will accept the award at the opening ceremonies for the Ethics in Action case competition where she will address Management students and participate in a Q&A.
Born in Trois-Rivières, Quebec, the daughter of immigrants from India, Ms. Bose is a Dalhousie MBA graduate (concentration in International Business, '99) whose career path demonstrates what's possible for those who use their entrepreneurial skills to take on the world's biggest challenges. She is a pioneer in proving how business done right can make a positive difference.
In 2017, Ms. Bose cofounded and launched the Canadian Entrepreneurship Initiative (CEI), alongside Richard Branson. CEI's goals were to shine a light on the country's great entrepreneurs and kickstart an effort to provide more capital to a new generation of women-led businesses. She authored their flagship report Entrepreneurship: Canada's Golden Opportunity.
Currently, as Chief Growth Officer at Clearco, Canada's and the world's largest e-commerce investor, Ms Bose is helping democratize access to capital for entrepreneurs all over the world, especially women and minorities who are often ignored by the traditional financing eco-system.
Ms. Bose was previously on the management council of Chobani, one of the world's largest yogurt companies, where she served as President of Chobani Ventures and the Chobani Foundation, supporting organizations and entrepreneurs making better more nutritious food for more people. In 2014, in addition to her roles at Chobani, she became founding President of Tent. Under her leadership, Tent became one of the most influential foundations working to end the global refugee crisis and created an unprecedented alliance of businesses committed to helping refugees. Ms. Bose later served as managing partner for Humanitarian Ventures, a fund she cofounded to invest in high-growth technology companies and to help them serve the humanitarian sector. She is also co-author of the international bestselling book "Mother Teresa, CEO", which describes the purpose-driven leadership principles of Mother Teresa, with whom she worked in Calcutta during her student years. The book has been translated into eight languages.
Earlier in her career, Ms. Bose's roles included President and co-CEO at homeopathic company Sprayology, President at cosmetics brand Vincent Longo and co-founder of Finish Line Floors.
Recognized widely for her humanitarian dedication
Ms. Bose's work has been widely recognized by humanitarian organizations. She was honoured with the NOVUS 2015 United Nations Humanitarian Innovation Award. She serves on several NGO boards, including Calvert Impact Capital, one of the pioneers in impact investing and gender lens investing; Refugee Investment Network, the first impact investing and blended finance collaborative dedicated to creating durable solutions to global forced migration; and Global Dignity, an initiative of HRH Crown Prince Haakon of Norway to promote dignity in education and the workplace. She additionally sits on the advisory boards of Teralys Capital, one of the largest venture capital funds with $2 Billion assets under management and Global Ventures, a $100M UAE-based venture capital fund investing in growth stage companies across the Middle East and Africa.
She is a member of the Young Presidents' Organization (YPO), the Global Entrepreneurs' Council at the United Nations Foundation, and is active in the World Economic Forum as an advisor to its Humanitarian Investing Initiative and as a member of its Expert Network.
An inspiriration to students

All of these contributions make Ms. Bose a tremendous inspiration to the Dalhousie community. Peggy Cunningham, professor at the Rowe School of Business as well as the award founder and committee chair, celebrates some of the many reasons Bose was chosen for this honour. "Not only is Ruma a graduate of our MBA program, she is a person who brings a strong sense of integrity, inclusiveness and service to others in all she does.  Her work as a social entrepreneur has had a major impact on a range of global social issues from the global refugee crisis to sustainable development."
Students share this admiration for a stellar selection. "There is no doubt that Ruma is a well-rounded humanitarian and activist. Her work cofounding the Canadian Entrepreneurship Initiative stood out to me because of her focus on supporting women-led enterprises. As a young woman in business studies, I find it refreshing and inspiring to learn about female role models in the industry. Congratulations, Ruma!" says Caitlin Putman, a Bachelor of Science student in Recreation and Management.
Ms. Bose's message to students who want to make a difference: "Talent and ambition exist everywhere but opportunity does not. The kind of opportunity you all have thanks to your Dalhousie education is an incredible privilege that many talented people around the world can only dream of. Use it to do things that really matter and help solve the big challenges facing the world today. At this critical moment, we need your generation to step up.
"As I look back at my life after Dalhousie, I only wish I had realized earlier how big of a difference each one of our voices can make when we speak up for something we believe in."