News
»
Go to news main
Staff Profile: Lokiy Wang
Posted by
Kim Humes
on September 4, 2017 in
News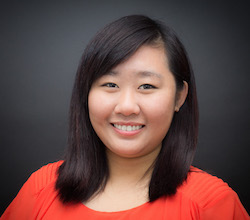 Lokiy Wang was an International student herself, so she understands the fears and challenges they face. She moved to Halifax from Shandong, China, to attend the Bachelor of Commerce program just a few years ago. Now an alumna, she draws on this experience every day in her role as International Student & Alumni Specialist in the Rowe School of Business. This role is brand new to the Faculty of Management and unique within Dalhousie.

As Lokiy explains: "Over 30% of the student body in our Faculty are international students, so having someone who works closely with them is really important. The needs of international students and domestic students can be very different. The people in Halifax are very friendly, however it was hard adjusting to the very different lifestyle, food and culture (I am not a fan of the winter weather!). The creation of this position shows that our Faculty values inclusivity, diversity and internationalization."

What other jobs have you had at Dal?
I started working at Dal in September 2015. This was my very first job after graduating from the Bachelor of Commerce program. My first co-op work term was also in the Rowe School of Business as the Internationalization and Communication Assistant. I worked with Dr. Linda Macdonald to build and expand the ISSP (International Student Success Program).
             
What is your typical day like?
It depends on the time of year. Because of time zone differences, I spend most mornings answering inquiries from International students through various channels. I work with potential students,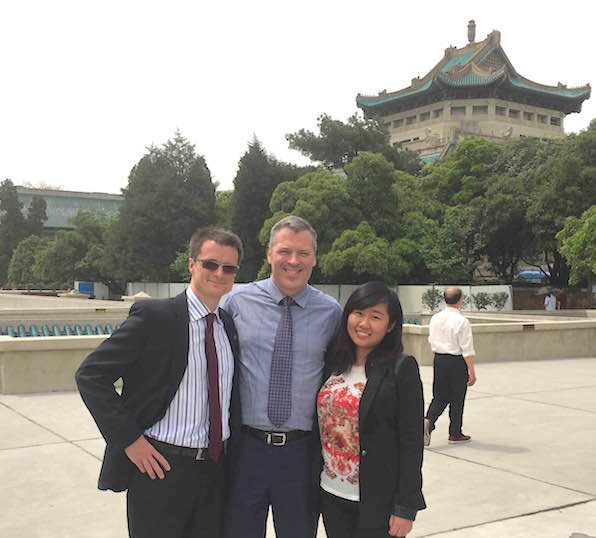 existing students and alumni, so basically all stages of the process (before they arrive and after). Communicating with people around the world has its challenges. For example, Facebook and Twitter are blocked in China, so I have to use targeted social media channels, such as WeChat, to reach students and alumni there.

In the afternoon, I often have student appointments and work on monitoring media for any stories and news that may be of interest to alumni or students. During the school year, I spend more time on event promotion and planning. One of the most important events we run with ISSP is the International Student Case Competition, which provides the opportunity for international students to gain experience and skills. This event helps them gain confidence to participate in internal and external case competitions on the same level as domestic students.
 
What is your favourite thing about working here?
My favourite thing is meeting students from all over the world! I have the opportunity to get to know students really well through my work. I enjoy learning about other cultures and languages and different perspectives.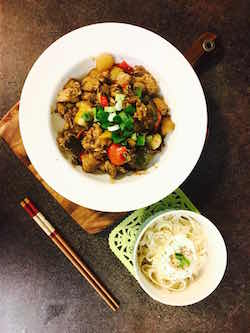 What do you like to do outside of work?
I love cooking. I spend a lot of time trying new dishes, especially Asian desserts. I cannot buy them here but I really miss them, so I decided to make them myself. I sometimes bring them to work to share with my colleagues. Some really like them and some do not!

What would your co-workers be surprised to hear about you?
I played the piano for a couple of years when I was in middle school. I stopped when I realized I do not have the talent. I guess this explains why I can't sing well!

What's your favourite Dal memory?
My entire fourth year in the Bachelor of Commerce program was my favourite time at Dal. I was part of the best team ever as an executive in the Dalhousie Commerce Society. I led the 2015 Inside Ride event (pictured below) and we raised over $26,000 for children with cancer. That is the year I really felt that I shined and proved that International students can do a lot.