Public Policy and the law
Improving the lives of Canadians
Policy impact is an integral part of the fabric of the Schulich School of Law. Our work is grounded in shaping public policy through interdisciplinary, collaborative research. We are committed to bringing positive change to society by tackling real-world issues.
Schulich Law is also home to three institutes with a public policy focus:
Our faculty expertise in public policy is reflected in our course offerings. Schulich Law students have the opportunity to focus their studies on public policy, giving them the skills and knowledge to develop, advocate for, and implement policy that shapes the lives of people everywhere.
Making an impact
Read the stories below to learn some of the ways our research is making a difference.
James S. Palmer Chair in Public Policy and Law
The James S. Palmer Chair in Public Policy and Law was created through the generous support of James S. Palmer (LLB '52; LLD '87) and the Palmer family. The family's goal is to encourage the pursuit of Palmer's passionate interest in the importance of informed public policy and his belief that education in the field of public policy would directly contribute to good governance throughout Canada.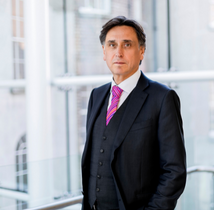 The current holder of this Chair is Jon Legorburu. He is Head of the Litigation and Dispute Resolution Department at ByrneWallace LLP and is one of Ireland's leading public sector and commercial litigation lawyers. He is also one of Ireland's top practitioners in the areas of regulatory investigations and corporate and white collar crime, responsible for anchoring large-scale project-based investigations and legal proceedings in the financial services, health and insurance sectors. Legorburu's chosen areas of specialisation are company and corporate disputes, regulatory disputes, project-based litigation in the construction and logistics sectors and intellectual property / information technology matters.
The inaugural holder of this Chair was Schulich Law Professor Jocelyn Downie.
Learning at the intersection of public policy and the law
Courses
Students in our JD and Graduate programs have many opportunities to study public policy and law, at both introductory and advanced levels. For example:
2278 Law and Public Policy in Practice
2302 Case Studies in Public Policy and Law (Intensive)
2159 Health Systems Law and Policy
2068 Ocean Law and Policy
2276 Imprisonment and Penal Policy
Graduate students are also eligible to apply for two different opportunities for the development of policy-engagement skills: the Public Scholars Program through the Interdisciplinary PhD Program and the MacEachen Institute Junior Fellows Program.
Combined degree programs
Students who want to focus on public policy and the law can also choose a combined degree program. In partnership with the Faculties of Health and Management, we offer:
Experiential learning
JD students have access to a number of practical learning opportunities that combine public policy and the law:
The Penelope Tham Summer Business Internship features a work placement at a student-proposed business law or policy organization.
In the Clinical Advocacy, Law and Practice: Responding to Sexualized Violence course, students work on developing specialized knowledge, skills, and expertise required for practice, research, and advocacy in the area of sexualized violence.
The Environmental Law Placement provides students with the opportunity to work in a host organization such as the East Coast Environmental Law Association. Projects may include policy research and analysis.
Students in the International Sexual and and Reproductive Health Rights Practicum study sexual health and human rights law through real-world international advocacy in partnership with a field-based non-governmental organization active in the UN system. 
Career paths
The opportunities to work in this interesting and complex area of the law are broad and diverse. Whether you want to work in government, academia or for an NGO, your education at Schulich Law will help prepare you for the career path of your choice. Many of our alumni have gone on to make meaningful contributions to public policy and law.
Alumni Perspective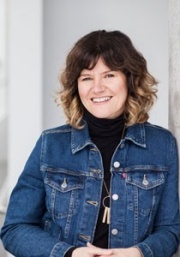 My law degree helped me understand how the law can be used as a tool for change."
MEGAN LESLIE (LLB '04)
PRESIDENT AND CEO, WORLD WILDLIFE FUND
FORMER MEMBER OF PARLIAMENT (2008-2015)