News
»
Go to news main
Improving the welfare of Indigenous children in Canada
Posted by
Jane Doucet
on October 9, 2019 in
News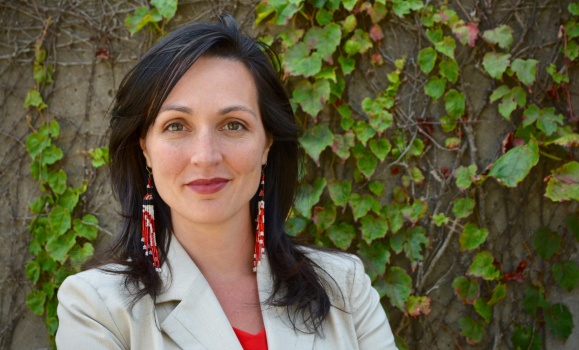 Policy impact is an integral part of the fabric of the Schulich School of Law. Our work is grounded in shaping public policy through interdisciplinary, collaborative research that has a positive, real-world impact beyond the law school. Today, we're looking at Professor Naiomi Metallic's work to ensure the welfare of Indigenous children is protected by law.
When Bill C-92, An Act Respecting First Nations, Inuit and Métis Children, Youth and Families, became law in June of 2019, Professor Naiomi Metallic saw that her years of research and advocacy into improving the welfare of Indigenous children in Canada were finally crystallizing.
"The Bill is an important step forward in Canada," says Metallic. "It's the first time the federal government has exercised its jurisdiction to legislate in the area of Indigenous child welfare."
The purpose of the Bill is threefold: to recognize Indigenous peoples' jurisdiction over child and family services as part of an inherent and Aboriginal right to self-governance; to establish national standards in this area, in response to the TRC's Call to Action No. 4; and to contribute to the implementation of the United Nations Declaration on the Rights of Indigenous Peoples.
From scholarship to the Senate
Metallic is a co-author of two recent Yellowhead Institute special reports: "An Act Respecting First Nations, Métis and Inuit Children, Youth and Families: Does Bill C-92 Make the Grade?" and "Promises and Pitfalls of Bill C-92." The Yellowhead Institute, a First Nation-led research centre based at Ryerson University, generates critical policy perspectives in support of First Nation jurisdiction.
In the spring of 2019, Metallic and Hadley Friedland, a leading Indigenous law scholar at the University of Alberta, delivered submissions to the House of Commons and the Senate to raise concerns about Bill C-92, which was before Parliament at the time, and to ask lawmakers to make amendments to it.
We have the responsibility to think about the problems facing Indigenous groups in Canada in innovative ways and to convey our ideas in ways that are accessible to the communities they are intended to serve."
Suggestions that were taken up by Parliament include some clearer language around funding obligations and a redefinition of the phrase "best interests" of a child that is better aligned with Indigenous culture. "Some of our suggestions were incorporated, but not all of them, so there's more work to be done," says Metallic.
Over the years, Metallic has approached her research from multiple angles—from constitutional to administrative law, international law to equality law and human rights codes, to Indian Act Band Council bylaw powers.
"As legal practitioners and scholars who are concerned about the situation of Indigenous peoples in this country," says Metallic, "we have the responsibility to think about the problems facing Indigenous groups in Canada in innovative ways and to convey our ideas in ways that are accessible to the communities they are intended to serve."