News
»
Go to news main
Strengthening Canada's Criminal Code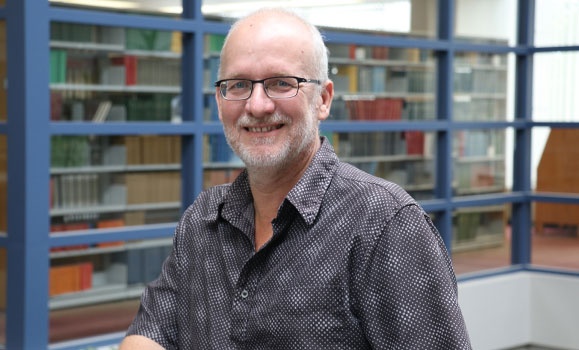 Professor Steve Coughlan has been teaching criminal law at the Schulich School of Law for 25 years. He has shared his extensive research in this area of the law as the author of several books, including Learning Canadian Criminal Law, Criminal Procedure, Detention and Arrest, and his newest publication, The Anatomy of Criminal Procedure.
One of the things that Coughlan makes clear in all of his classes is just how outdated Canada's Criminal Code is. Parliament is responsible for it, but the last major overhaul took place back in the 1950s, and over the past three decades innumerable accuracies have crept in.
A few years ago, Coughlan decided to do something about it. Shortly after the Liberals came to power in 2015, he asked fellow academics teaching criminal law in Canada to sign a letter highlighting the flaws in the Criminal Code and urging Parliament to take action. The result was a letter signed by 50 academics that he emailed to the federal justice minister.
"We pointed out the flaws that were negatively affecting the decisions being made in court," says Coughlan. "We also said that an updated edition would make the law accessible and understandable, which it currently isn't."
Coughlan cites several examples of the Criminal Code's need for an update, such as the offence of alarming Her Majesty, with a penalty of up to 14 years in prison. It was also against the law to sell "crime comics" like Batman and Superman, an offence that was inserted in the 1950s.
A systematic overhaul
"Everyone involved in the criminal justice system in Canada uses the Criminal Code, and in its current state it's inaccurate and inefficient," says Coughlan. To further confuse those who consult it, the same word, such as "willfully"' or "purpose," has different meanings in different sections. You won't find sexual assault in the section on sexual offences; instead, it's in "offences against the person." And although abortion hasn't been illegal since 1988, Parliament had never removed it.
A colleague once said that it's easy for academics to criticize, but that it's hard to work out the right things to do—and that's what academics should be doing."
Since he sent the letter to the government, Coughlan has spoken to senators and members of the House of Commons on the importance of having a current, user-friendly Criminal Code—and his efforts have made an impact. Dozens of outdated offences have been removed, including alarming the Queen and selling crime comics. In addition, offences that have been struck down by courts, such as abortion, have now been removed.
"It's a good start, but we really need a complete systematic overhaul," says Coughlan, who remains involved with the process. "This is just the beginning, and it's hard to know how to continue. A colleague once said that it's easy for academics to criticize, but that it's hard to work out the right things to do—and that's what academics should be doing."