News
»
Go to news main
An Experiential Learning Opportunity of a Lifetime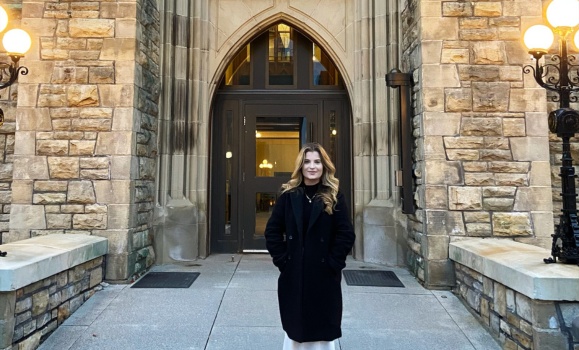 Schulich Law students are often eager to engage in experiential learning opportunities and 1L student Maggie MacInnis is no exception. However, she wouldn't have predicted that her first opportunity would be as monumental as travelling to Ottawa to witness a question-and-answer (Q&A) session in the House of Commons with new Supreme Court appointee, the Honourable Justice Mary Moreau.
As part of the process the Trudeau government instituted in 2016, new justices participate in a Q&A session before a panel of MPs and Senators. These sessions have largely taken place online in recent years due to COVID-19 pandemic protocols however, that changed this year when law students from across Canada were able to enter a lottery for the chance to claim one of the limited in-person seats at Justice Moreau's session.
MacInnis and her fellow 1L students were covering judicial selection and judicial independence in their Public Law course when Moreau's nomination Q&A was scheduled. Her appointment made the Supreme Court majority female for the first time in its 134-year history, and MacInnis thought it would be special to witness the process in person. She entered the ticket lottery for a chance to attend and was delighted to find out she was selected and would have the opportunity to represent the Schulich School of Law.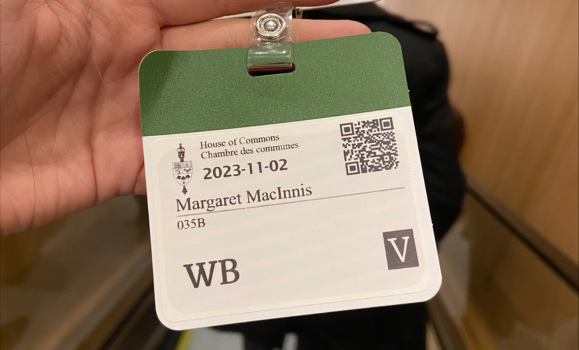 MacInnis embarked on a whirlwind 30-hour trip to Ontario to join the audience which, in addition to MPs and Senators, also included clerks and members of the legal community, as well as a limited number of her fellow law students.
"There was a lot of excitement in the room as we waited for the Justice to arrive," she shared.
Justice Moreau began the session by introducing herself, speaking primarily in French, and drawing on the highlights of her nearly three-decade-long career as a judge.
She described her experience as the sixth child of eight in a bilingual Albertan household and her personal connection to the protection of minority language rights, an issue that significantly guided her career's trajectory.
She spoke with pride about the work she did on the King's Bench of Alberta rebuilding trust in the judiciary through Indigenous working groups, building positive relationships with the press, and social context training for judges.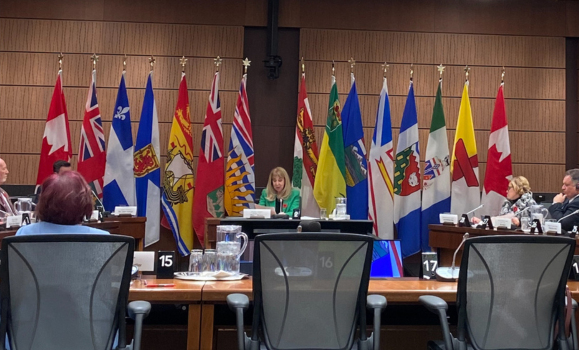 Érik Labelle Eastaugh, Dean of the Faculty of Law at the Université de Moncton, moderated the session, which provided members of the House of Commons Standing Committee on Justice and Human Rights and the Standing Senate Committee on Legal and Constitutional Affairs, the opportunity to ask questions and engage in a dialogue with Justice Moreau for four minutes each.
They were instructed not to ask any questions related to her past decisions, the Supreme Court of Canada's past decisions, or issues that may be in front of the Supreme Court of Canada in the future.
"Justice Moreau's comments tied together many of the topics we have covered in Public Law and in our first-year intensive courses at the beginning of the semester," says MacInnis. "The restriction on what questions could be asked was a good illustration of what judicial independence looks like in practice."
The session took place in a small committee room, meaning the 20-25 students in attendance had front row seats to the Q&A. MacInnis says it was a truly unforgettable experience.
"I feel so fortunate to have had this opportunity and will always be grateful to have been present for such a special moment in Canadian legal history."