News
»
Go to news main
Alumni Spotlight: Jarvis Googoo (LLB '08)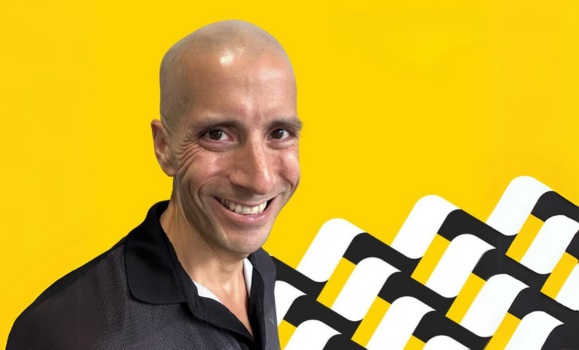 The original story was published on the Dalhousie Office of Advancement website (October 18, 2023).
October is a busy month for Jarvis Googoo (LLB' 08).
Googoo is a Mi'kmaw presenter, educator and researcher, and Mi'kmaq History Month is one of the busiest times of year for him. During October, he travels province-wide to deliver presentations on Mi'kmaw history, culture and language to groups of all ages in schools, businesses and even churches. On his own time, he also orchestrates a social media campaign to deliver those teachings online.
Googoo, who was raised by his grandmother on-reserve in We'koqma'q, Unama'kik (Cape Breton), is eager to share his knowledge, which he says is gleaned from a combination of lived experience and intense research. He attended an Indian Day School from 1985 to 1993 and graduated from a Mi'kmaw Kina'matnewey (an education collective) school before completing degrees at both Saint Mary's University and Dalhousie Law School.
Sharing knowledge — and pain

With a goal to educate and inform as many people as possible, Googoo posts history, facts, resources, anecdotes and language fundamentals daily on his personal X (formerly Twitter) account. He finds using a "did you know" framework the most effective.

Googoo's posts on X during Mi'kmaq History Month regularly
get hundreds of likes and thousands of views.
For example, on October 10 he wrote about centralization: "This was an Indian Affairs policy to relocate all Nova Scotia Mi'kmaq onto two large communities: Eskasoni (for Cape Breton) and Sipekne'katik (for the mainland) in order to save the Department of Indian Affairs administrative costs," Googoo wrote. He then delved into the nuances of the so-called deal, writing "Those who didn't move were told that their communities wouldn't receive basic services. Those who moved were promised jobs and homes, but there were none." He ends the post with a personal connection, sharing that his own grandmother moved to Eskasoni for a year before returning to We'koqma'q.
Over the years, Googoo's knowledge-sharing campaign has gained traction, and he has amassed almost 13,000 followers. "All the bigots in the world are on Twitter, but there's also a lot of good," Googoo says of the platform's evolution. "As long as people enjoy learning from me, I will continue to do it."
Researching, writing and disseminating complex information into Tweet-sized pieces takes time. "It is work, but at the same time I find it relaxing," Googoo says. "Learning and sharing can be tough to do, but I know it's for the better, as it helps others learn about the Mi'kmaq, which is very important."
Language fundamentals

It's not all hurtful history on Googoo's feed. One of his favourite things to share is the Mi'kmaw language, which is particularly musical and active. For example, in Mi'kmaw, many words, such as colours, are verbs. As linguist and Elder Bernie Francis once explained to Googoo, a leaf doesn't stay green. If you leave a red shirt outside in the sun, it will fade. "Colours are fluid, ever-changing," says Googoo. "And so, in Mi'kmaw, colours are verbs."
Growing up on reserve means Googoo has been connected to the Mi'kmaw language all his life. That connection is both an advantage and a disadvantage, he says. It's an advantage to have such an intimate knowledge of his grandmother's native tongue, but a disadvantage when it comes to the pronunciation of certain words — he still sometimes catches himself saying "tree" instead of "three."
Finding the right balance

Googoo, who is also an avid long-distance runner, compares his mental workload to a physical one. "It's a bit like a run — this weekend I did 32K, and as hard as that sounds, it's mentally and physically exhausting, it creates a sort of happy Zen; I feel relaxed after. Maybe all this research has the same effect, like intellectual endorphins."

Jarvis Googoo presenting Mi'kmaw history, culture and language
to schoolchildren in Nova Scotia. (Photo credit: Laura White)
Finding the right balance of endorphins and exertion seems to come naturally to Googoo. He jokes that he is a "born lawyer" even though he's not currently practicing. He has a knack for facts, figures and dense texts, which was amplified during his time at Dal. "Law school provided me with a legal education that has helped me a lot when reading, deciphering and explaining colonial legislation and legal processes, [all of] which has had a severe impact on the Mi'kmaq and other Indigenous peoples," he says. "While I enjoy sharing about culture and language, Mi'kmaw history involves treaties, how the Indian Act affects us, and how Aboriginal rights decided at the Supreme Court of Canada [level] play out in Mi'kma'ki."
Not the expert on all things

While Googoo's lived experience and research have made him a subject-matter expert on some aspects of Mi'kmaw language and culture, he is quick to point out that it doesn't make him an expert on all things Mi'kmaw. "If you asked me to name all the medicines, I could name you one, maybe two," he says. "I'm not a crafty person; I couldn't teach you how to weave a basket. I don't drum or sing. I couldn't lead a sweat lodge." But if you have a question about Mi'kmaw history or language — facts, figures, stats — Googoo is your guy.