News
»
Go to news main
Introducing the 2023 Bertha Wilson Honour Society Inductees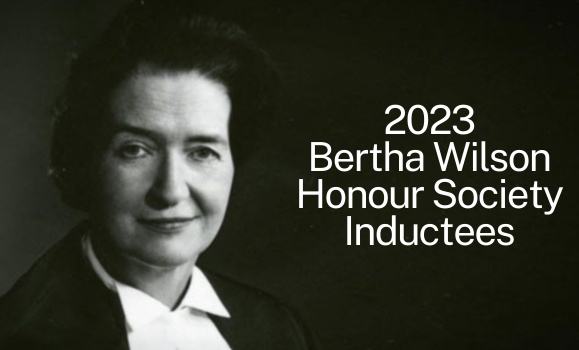 The Bertha Wilson Honour Society was established in 2012 to recognize Schulich Law's extraordinary alumni and showcase their geographic reach and contributions to law and society.
The Society is named for The Honourable Madam Justice Bertha Wilson (LLB '57) – the first woman appointed to the Ontario Court of Appeal and the first female Justice of the Supreme Court of Canada.
This year's Bertha Wilson Honour Society inductees are:
Robbie MacKeigan, K.C. (LLB '69)
Nova Scotia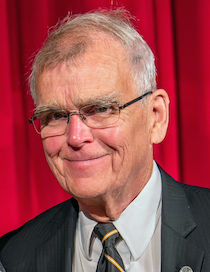 Robbie MacKeigan is a highly respected legal leader known for his unwavering commitment to integrity.
He began his legal career at Cox & Palmer, eventually becoming a prominent legal educator, speaker, and panellist, and currently serves as Counsel with Stewart McKelvey.
MacKeigan's extensive efforts in organizing conferences and seminars have greatly enriched the legal profession. He has earned numerous accolades and recognition from prestigious organizations, and his name is synonymous with legal excellence.
Beyond his legal achievements, he has demonstrated exceptional dedication to his community through extensive volunteer work with charitable and non-profit organizations, including Dalhousie University, the Halifax YMCA, and his role as the Founding Director of the Atlantic Breast Cancer Foundation.
Additionally, he has been a key figure in the Law Foundation of Nova Scotia, contributing to the advancement of legal education, justice administration, and public access to the law. His philanthropic contributions extend to his role as a volunteer lawyer for the Girl Guides of Canada, Nova Scotia Council. 
The Honourable Lena Metlege Diab, MP, K.C. (LLB '90)
Nova Scotia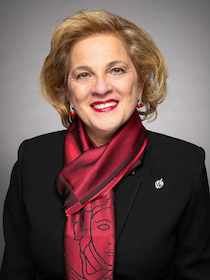 Lena Metlege Diab's lifelong dedication to justice, diversity, and community service is truly inspiring.
Her diverse career, spanning legal practice, public service, and community engagement, showcases her exceptional ability to drive meaningful change.
Lena's extensive legal career has been marked by her relentless pursuit of justice and improved legal accessibility for Acadian, Francophone, and Francophile communities in Nova Scotia. As the former Minister of Immigration, Acadian Affairs, and Francophonie in Nova Scotia, Lena's commitment to diversity and inclusivity led to significant advancements in immigration programs and global networks.
Her influence extends nationally and internationally, solidifying her as a trailblazer in the legal community. Throughout her career, Lena has worked tirelessly to make legal information more accessible to the public and provide legal services in multiple languages.
Her dedication to community service is evident in her involvement with various organizations, reflecting her commitment to making a positive impact on others' lives. 
The Honourable Linda Oland (LLB '76)
Nova Scotia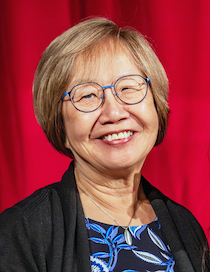 Linda Oland's career showcases an unwavering commitment to advancing the rights of women and Chinese Canadians within the legal profession.
Starting at McInnis Cooper, she shattered gender barriers and became the firm's first female Partner. In 1998, Linda made history by becoming the first Chinese Canadian to hold a position on the Nova Scotia Supreme Court, marking a significant milestone for diversity and inclusion in the legal community. Just two years later, she achieved another historic feat by joining the Nova Scotia Court of Appeal. Her contributions to diversity and inclusion in Nova Scotia's judicial benches are immeasurable, and her legacy is marked by ushering in a new era of representation in the legal profession.
In 2016, Linda, as a supernumerary judge, was entrusted by the Chief Justice with a special assignment to foster diversity, especially in Indigenous, Black, and Mi'kmaw representation. Her diligent efforts resulted in a comprehensive report with ten pragmatic recommendations that have been fully embraced and implemented, reshaping the legal landscape.
Notable initiatives include establishing permanent law clerk positions for students affiliated with the Schulich School of Law's Indigenous, Black, and Mi'kmaq Initiative and forming the African Nova Scotian Access to Justice Judicial Committee, fostering meaningful engagement between the esteemed judiciary and the African Nova Scotian community. 
Madeleine Schwarz (LLB '94)
Nova Scotia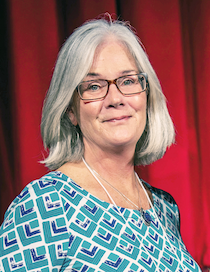 Madeleine Schwarz, with over two decades of experience in investigating and prosecuting national and international crimes, is a remarkable advocate for human rights.
Holding multiple degrees in International Relations, International Criminal Law, and an LLB, she currently leads the Women's Protection Advisory Unit for the United Nations (UN) Integrated Assistance Mission to Sudan.
Her expertise is frequently called upon by UN mission heads to oversee internal investigations, particularly in cases of bullying, harassment, and sexual harassment. Her achievements include revoking Michael Siefert's Canadian citizenship and extraditing him to Italy, involvement in a genocide case in the Butare Prefecture, and leading an investigation into human rights violations following killings in Les Cayes Prison in Haiti after the 2010 earthquake.
Her contributions to the UN Team of Experts on Rule of Law/Sexual Violence in Conflict in Africa and her senior roles in UN Special Envoy missions in the Democratic Republic of the Congo and the Great Lakes Region have been invaluable.
Drew White, K.C. (LLB '88)
British Columbia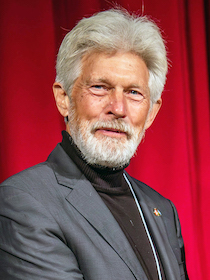 Drew White's remarkable impact on international law and human rights advocacy is a testament to his unwavering commitment to justice and his global influence.
He dedicated over a decade to prosecuting trials at the International Criminal Tribunal for Rwanda, playing a pivotal role in convicting Colonel Theoneste Bagosora, a key figure in the 1994 Rwandan genocide. His meticulous examination of witnesses and presentation of evidence ensured the truth was heard and justice served.
Beyond the courtroom, White's written advocacy and work in documenting evidence and addressing legal challenges have set crucial precedents in international criminal law. His human rights investigations in conflict zones like Libya, Syria, Iraq, and Afghanistan have exposed abuses and advanced the cause of justice worldwide.
In Canada, his exemplary legal standing led to his appointment as Queen's Counsel in 2019.
Peter Zed, K.C. (LLB '80)
New Brunswick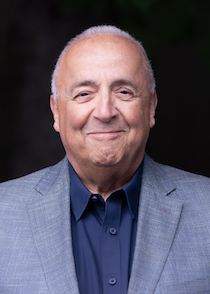 Peter Zed, with an MBA and LLB, embarked on his legal career by being admitted to the Nova Scotia Bar, initially focusing on Corporate/Commercial law. His practice evolved to include litigation for clients he advised on business matters, maintaining an active barrister's and solicitor's practice.
In 1999, with the advent of natural gas in New Brunswick and Nova Scotia, he represented participants in the energy sector. This expansion encompassed major industrial users, pipeline companies, gas distributors, and more, and he appeared before various courts and regulators.
In his commitment to public service, he held positions with organizations like the United Way and the Multiple Sclerosis Society of Canada.
In the legal profession, he served on councils and committees for the Canadian Bar Association and the Law Society of New Brunswick, culminating in his role as President of the Law Society and the designation of Queen's Counsel in 1997 for his contributions.