News
»
Go to news main
Marine & Environmental Law Institute Appointments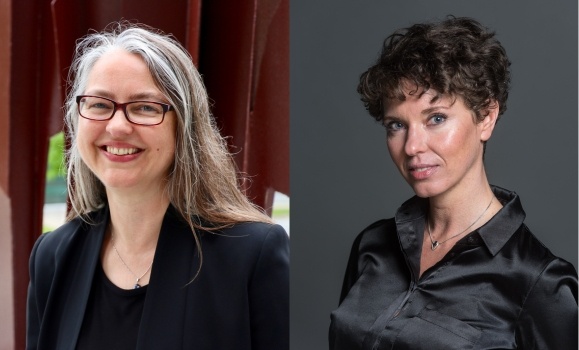 The Schulich School of Law is proud to announce the appointments of Associate Professor Sara Seck as the Director of the Marine & Environmental Law Institute (MELAW) and Assistant Professor Sara Ross as the Associate Director.
The Institute is a global centre of excellence for research, education and outreach in oceans and environment law and policy, and the Marine & Environmental Law Program (MELP) offers some of the world's most extensive course offerings taught by faculty whose leading-edge research and scholarship are widely cited internationally.
Sara Seck, Director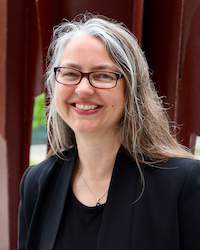 Associate Professor Seck moved into the position of MELAW Director on July 1, 2023, a role held for the past four years by Professor David VanderZwaag, Canada Research Chair in Ocean Law and Governance (Tier 1). He was also the Associate Director of MELAW from 2016-2019.
As Director, Seck will organize lectures and workshops, maintain and develop international and local research networks and collaborations, and support the research and consultancy activities of MELAW members. The Director also supports student collaborations at the Schulich School of Law through the Environmental Law Students' Society (ELSS) and the East Coast Environmental Law Association (ECELAW), a non-governmental organization dedicated to environmental law education and advocacy. In addition to scholarly research and publication activities, faculty associates supervise a large number of graduate students who are MELAW research fellows. With the support of research associates, faculty associates carry out research projects and provide advisory services to agencies of the United Nations and regional organizations as well as assisting government departments and non-governmental organizations in Canada and internationally.
"It is a real honour to be appointed Director of MELAW," says Seck. "I look forward to working with faculty, students and partners as we continue to evolve the research and teaching mission of the Institute in seeking solutions to pressing issues of environmental and oceans law and governance."
Seck joined Schulich Law in 2017, after 10 years on the faculty of an Ontario law school, becoming a member of the Marine & Environmental Law Institute and the Business Law faculty. Appointed as the Yogis & Keddy Chair in Human Rights Law in 2021, her research focuses on the relationship between international human rights law, environment, and business law, with attention to the rights of local and Indigenous communities, intersectional gender justice, and global south perspectives on sustainable development. Since joining MELAW her research has increasingly integrated attention to the marine environment, including at the climate oceans nexus. She became a co-editor of the Ocean Yearbook in 2021, and is co-lead of the Dalhousie governance theme of the Qanittaq Clean Arctic Shipping Initiative with Professor Aldo Chircop.
Sara Ross, Associate Director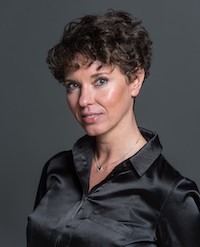 Assistant Professor Ross took on the position of Associate Director on July 1, 2023, a role previously held by Associate Professor Phillip Saunders for the past four years. He was also the Director of MELAW from 2016-2019.
In the Associate Director role, Ross will oversee the MELP program, where students have a unique opportunity to learn about public and private law practice in marine (including shipping) and environmental law taught from domestic and international perspectives. Students wishing to specialize in these fields have the option of obtaining a certificate of specialization in either Marine Law or Environmental Law, or both, while completing the three-year JD degree.
"I began my legal career as a risk management and business development intern at a major maritime shipping company as I was finishing law school and it was during this experience that I first learned of MELAW from one of my colleagues," says Ross. "I am thrilled to see my early legal career come full circle, both in terms of helping marine and environmental law students and bolstering the presence of maritime law education and research here at Schulich Law."
Ross is also serving as the Acting Associate Dean of Research for the 2023 fall term. She was named one of the "Top 25 Most Influential Lawyers" in Canada in 2021 by Canadian Lawyer magazine and received the "Rising Stars: Leading Lawyers Under 40" award from Lexpert magazine. Ross is currently the co-Editor-in-Chief of the Canadian Legal Education Annual Review and Treasurer of the Canadian Association of Law Teachers. In 2022 she was the Special National Rapporteur for "The Justiciability of Economic, Social and Cultural Rights in Common Law and Civil Law Canada" for the International Academy of Comparative Law. A lawyer member of the Ontario bar, among her six university degrees she holds both a civil law and common law degree from the McGill Faculty of Law where she was the Editor-in-Chief of the McGill Law Journal, completed a certificate in arbitration, and a Major in Commercial Negotiation and Dispute Resolution. Upon receiving her PhD from Osgoode Hall Law School, Ross went on to hold SSHRC, Killam, and Banting postdoctoral fellowships split between Allard Law and the Schulich School of Law. Broadly, her research investigates the mechanics of marginalization within local contexts through the lens of legal anthropology; interactions between transnational legal frameworks and local law; culturally sustainable cities, equality, and (re)development processes; and cultural property and heritage law.
Join us in congratulating these members of our Schulich Law community as they embark on their new appointments.