News
»
Go to news main
Keisha Turner joins IB&M Initiative as Program Manager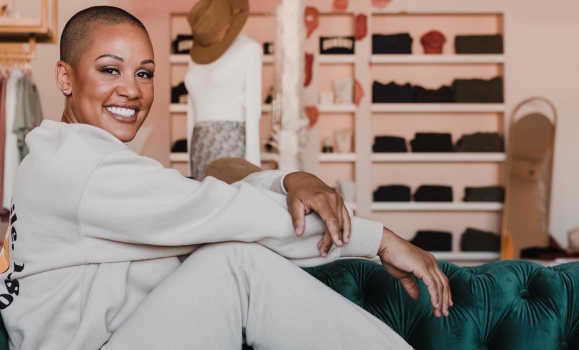 The Schulich School of Law is pleased to welcome Keisha Turner as the new Program Manager for the Indigenous Blacks & Mi'kmaq (IB&M) Initiative. She joins the law school on a one-year term, while Valerie Armstrong is on leave.
As Program Manager for the IB&M Initiative, Keisha will consult and collaborate with Mi'kmaq and African Nova Scotian communities, drive community outreach activities, support students and alumni, and manage day-to-day operations in accordance with the Initiative's mandate.
Keisha is an athlete, entrepreneur, innovator and philanthropist. She has a unique lived experience that emboldens her to disrupt status quo thinking by asking thoughtful and challenging questions, delivering meaningful solutions and inspiring others to level-up the way they perceive the world.
A first generation graduate of Saint Mary's University, with a Bachelor of Arts in Sociology (2012), Keisha is the co-founder of Akwekon Enterprises Inc. an innovation and consulting firm that builds equitable pathways for organizations, businesses and their leadership.
Keisha brings a differentiated set of strengths and two eyed perspective to problem solving including strategic planning, equity and action, program development and innovation, corporate wellness coaching, assessment, and fostering collaborative and diverse energy between communities.
Keisha's passion for sport, fitness, health and mindfulness continue to lead her down a path toward overall good living at every stage of her life. She is thrilled to be able to bring her lived and professional experience and contribute to the ongoing work of the IB&M Initiative.