News
»
Go to news main
"My Home, My Rights" Video Launch Event: Our Lives, Our Wish
Posted by
Stephanie Hurley
on December 19, 2022 in
News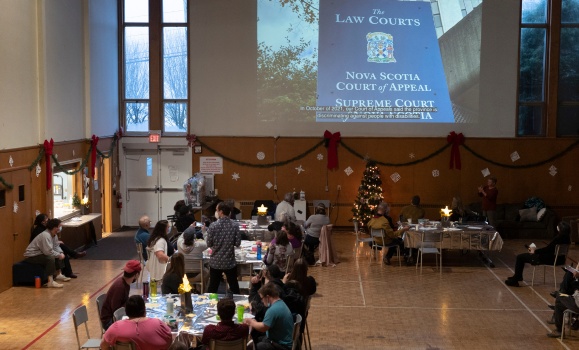 On December 8, 2022, Professor Sheila Wildeman and a team of disability rights action researchers hosted a video launch at Club Inclusion as part of a SSHRC-funded Partnership Engage research project, "My Home, My Rights".  
The project is action research, meaning it is about bringing together community and academic partners to identify problems, imagine solutions and advocate for change. This partnership between Inclusion Nova Scotia and Dalhousie's Schulich School of Law aims to promote knowledge co-creation and advocacy among persons labeled with intellectual disabilities – who, as the Nova Scotia Court of Appeal recognized in a recent decision, Disability Rights Coalition v. Nova Scotia (2021 NSCA 70), have long been vulnerable to human rights abuses including segregation and institutionalization.  
For the past two years, Wildeman and other community-engaged academic and arts-based researchers have worked with six community researchers labeled with intellectual disabilities, using arts-based methods to reflect on human rights at home and in our communities.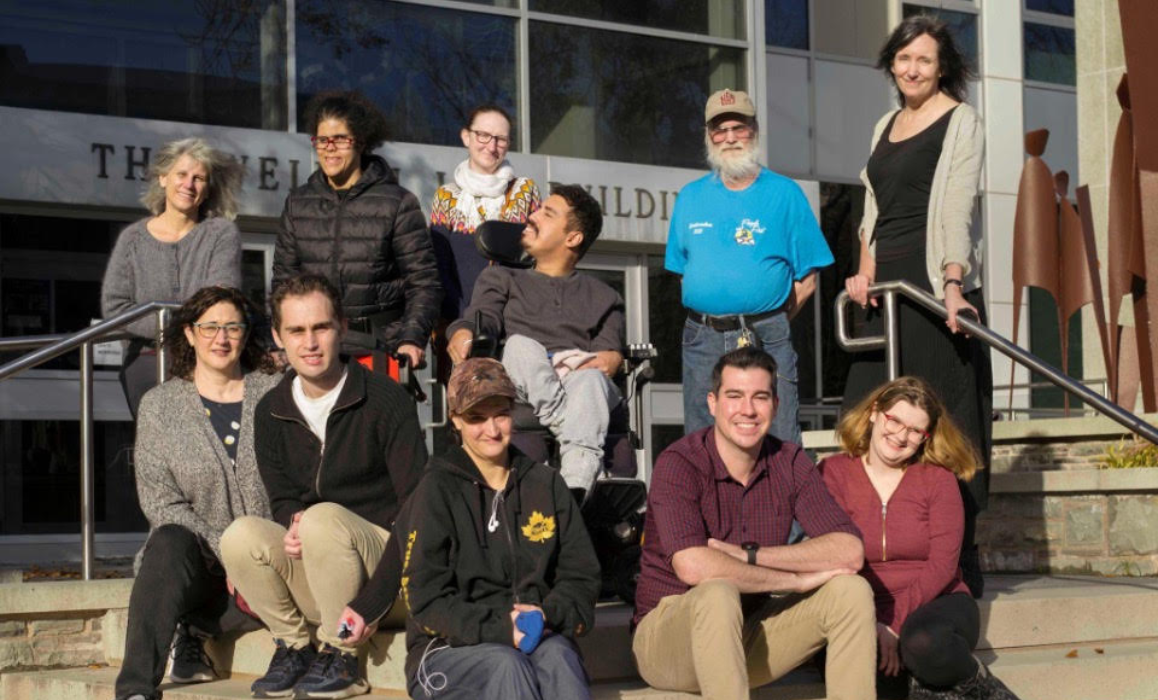 The "My Home, My Rights" video launch, titled Our Lives, Our Wish, brought together more than 45 people in Halifax to celebrate the work of this action research team and to imagine a world more supportive of human rights and disability justice.
Guests had the opportunity to enjoy snacks, create art about disability rights and social justice, and dance to music by DJ Ace. The highlight of the event was the premiere of three short videos, shot by videographer Bruce Bottomley, in which the six core "My Home, My Rights" researchers dramatize injustices drawn from their own lives (and ways of overcoming those injustices!) to raise awareness about disability rights and to unlock others' potential for self-advocacy.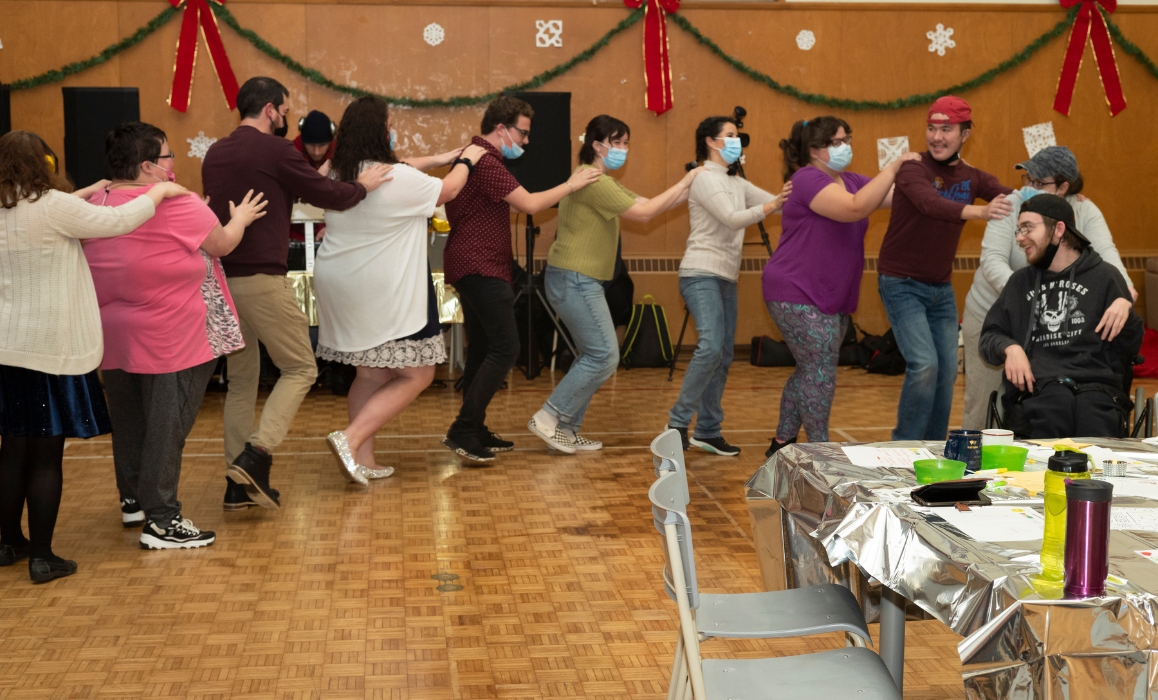 The videos, "The Right to Decide" (on the right to choose where, with whom and how you live), "House Rules" (on distinguishing respectful disability support from institutional control), and "Social Assistance" (on the many ways persons with disabilities are denied their right to support for community inclusion) bring out the unique personalities and humour of "My Home, My Rights" members while driving home fundamental human rights principles.
"We made these videos to show how respect for the human rights of people labeled with intellectual disabilities is not just about grand gestures, it is also about the small stuff of everyday life: showing respect for each other's wishes and choices, creating opportunities for conversation and reflection across different styles of learning and communicating, laughing together, helping each other through the rough times, being open and kind," says Wildeman. "Also, putting a priority on accessible, affordable housing so that people with disabilities both visible and invisible are not literally left out in the cold, providing respectful and responsive disability support service options, access to meaningful work for fair pay, inclusive recreational opportunities, and so on. The videos show "My Home, My Rights" members having their rights ignored or trampled which is hard to watch – but then they also show them standing up and advocating for their own and others' rights, which makes for a beautiful, fun, dramatic breakthrough and vindication."
One of the members of the "My Home, My Rights" team, Conor Clory, shared that he enjoyed being part of this project. "I liked how our videos were educating people about their human rights. I was nervous at first, but then it felt good. I would like to do this again so I can educate more people in the community."
Wildeman reflected on how well suited this action research team is to contribute to disability support transformation in Nova Scotia following the 2021 Disability Rights Coalition win:
"The "My Home, My Rights" team brings a diversity of experiences and backgrounds -- different kinds of disability, different communication and learning styles, differences in wealth including experiences of deep poverty and homelessness, differences in gender, race, rural versus urban living, formal and informal support experiences and the childhood experience of large-scale institutionalization. Against the background of so many differences we asked: 'What does justice mean to me? What are human rights and what are they for?' which allowed us to build a common understanding. We did that with words and a variety of art mediums – pictures, photos, music, collage – to reflect on these questions together, across marked differences in how we learn, communicate, and relate."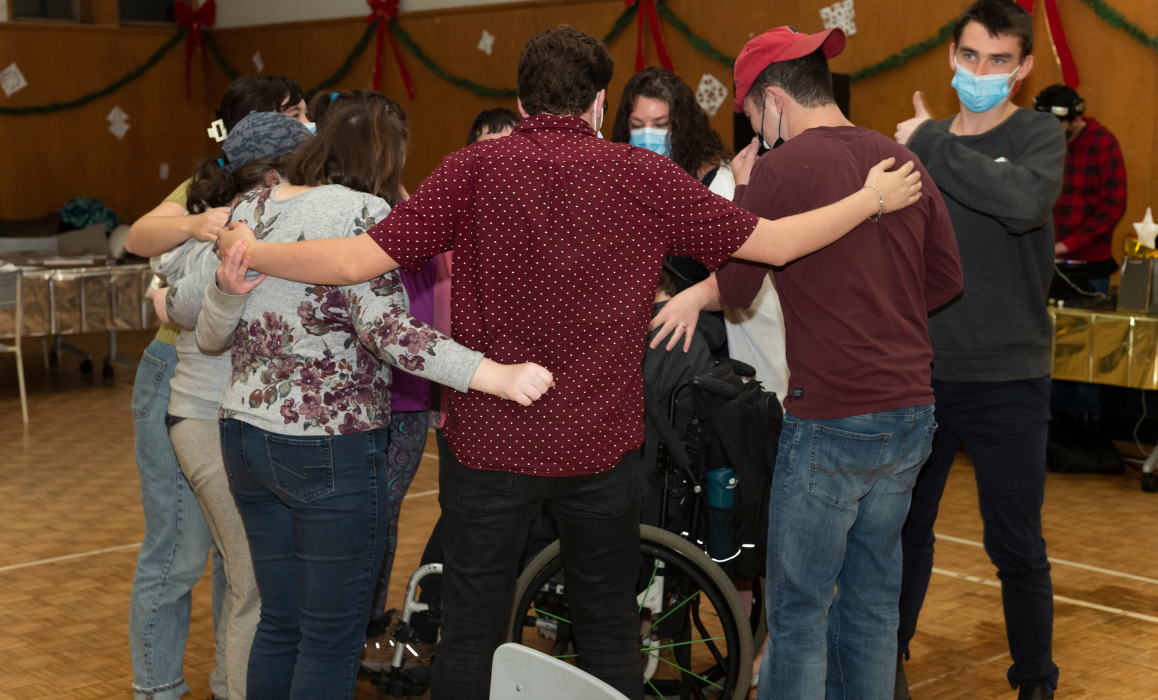 The "My Home, My Rights" team participated in other advocacy initiatives following the group's many months of arts-based reflection and discussion. They collectively wrote and published a newspaper editorial on deinstitutionalization, participated in a deinstitutionalization protest, contributed to the Defund Police report, and were a focus group in the Adult Capacity and Decision-Making Act review. They also collaborated with internationally renowned photographer David Simmonds, who worked with Wildeman and each of the six core team members to co-create portraiture expressive of each person's sense of disability justice and injustice at home and in the community. These photo portraits, paired with participants' reflections, will be featured in an art exhibit at the Halifax Central Library in May of 2023 with a photobook also set to be released at that time. 
"My Home, My Rights" is supported through a Social Science and Humanities Research Council Partnership Engage Grant. The "My Home, My Rights" team would like to thank Inclusion Nova Scotia, Dalhousie's Schulich School of Law, and Club Inclusion for hosting the video launch event, and the Nova Scotia Gaming Corporation Support4Culture Program for helping to fund the videos.