News
»
Go to news main
Professor Andrew Martin receives the OBA Foundation Chief Justice of Ontario Fellowship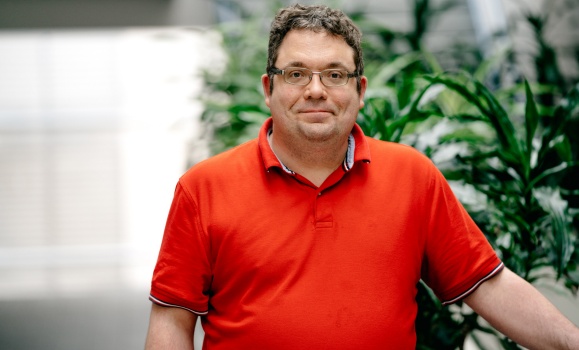 Congratulations to Professor Andrew Flavelle Martin, this year's recipient of the Ontario Bar Association (OBA) Foundation Chief Justice of Ontario Fellowship in Research. The Fellowship was awarded to Martin for his project The Duty to Encourage Respect For – and to Improve – the Administration of Justice: Lessons from Failures by Attorneys General. "Receiving the Fellowship is an encouraging reminder that doctrinal research has value both to the academy and to the practicing bar," says Martin.
The Fellowship in Research grant is $15,000, awarded annually to full-time teachers at a Canadian university or college. Introduced in 2011, the Fellowship was designed to continue the work and the successes of the 2010 colloquia project. The colloquia project responded to the recognized needs of promoting ethical behaviour and professionalism in the legal profession, of enhancing the reputation and the esteem of the profession, encouraging scholarship in legal ethics and professionalism, and of providing leadership and support to both the academy and the practicing bar in developing professionalism in the practice of law. Martin said accepting the Fellowship will provide crucial support for his project by allowing him to hire a research assistant and travel to present his work.
Martin's primary research and teaching interests are in legal ethics, and his work focuses on law society regulation of the Attorney General, government lawyers, and lawyer-politicians. He was also the 2018–2019 OBA Foundation Chief Justice of Ontario Fellow in Legal Ethics and Professionalism Research.
When speaking about his current project, Martin said: "I seek to help lawyers and academics better understand lawyers' professional duty to encourage respect for, and to improve, the administration of justice. The case law on this duty is relatively sparse, and its scope and meaning remain relatively vague. Sometimes it overlaps with other duties, and sometimes it is used as a catch-all for problematic conduct. In this project, I hope to better articulate the scope of the duty by using Attorneys General as case studies. Attorneys General are some of the most high-profile lawyers in the country and may be especially tempted to attack the judicial system and individual judges in ways that engage this rule."