The Schulich School of Law is proud to announce the appointments of Olabisi Akinkugbe as the Viscount Bennett Professor of Law, Michael Deturbide as the Purdy Crawford Chair in Business Law, and Sara Seck as the Yogis and Keddy Chair in Human Rights Law. 
Viscount Bennett Professor of Law – Olabisi Akinkugbe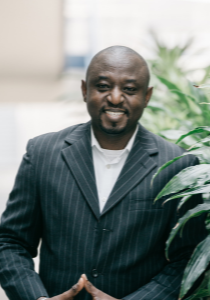 The Viscount Bennett Professor of Law was established in 1944 by the Right Honourable RB Bennett, a law school alumnus, lawyer and founding partner of Bennett Jones, benefactor, and former Prime Minister of Canada. This professorship supports great teaching and meaningful contributions to scholarship and international affairs.
Professor Olabisi D. Akinkugbe has a PhD in law from the University of Ottawa, an LLM from the University of Toronto, and an LLB from the University of Lagos, Nigeria. Among his many accomplishments, he is a co-founding editor of Afronomicslaw.org blog which focuses on all aspects of international economic law as they relate to Africa and the Global South, and the African Journal of International Economic Law. He has worked as legal counsel on the first public-private partnership road project in West Africa, practiced both corporate and commercial law at a law firm in Lagos, Nigeria and served as an active member of the firm's litigation and arbitration practice group. 
"In fulfilling my role as the Viscount Bennett Professor of Law, I look forward to enhancing the profile, reputation, intellectual and social impact of the Schulich School of Law locally, nationally and internationallythrough collaborative research, roundtables, workshops and publications," says Akinkugbe. "All these and more I am excited to get going collegially."
Purdy Crawford Chair in Business Law – Michael Deturbide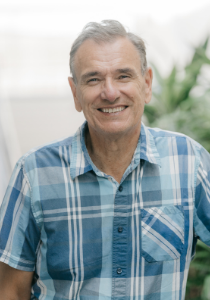 The Purdy Crawford Chair in Business Law was established in 2001 and created through the generous support of alumni and friends of the Schulich School of Law. Purdy Crawford (LLB '55) hailed from Five Islands, N.S., and pursued his legal career with Osler, Hoskin & Harcourt LLP, practising primarily in the corporate/commercial area. He also served as CEO of Imasco before rejoining Osler as counsel in March of 2000.The Chair focuses on supporting scholars in business law, including those with an interest in corporate law and theory, securities regulation, finance, bankruptcy and insolvency, taxation, competition law and other related fields. 
Professor Michael Deturbide has a BSc from Dalhousie, a BJ from King's and a JD and LLM from Dalhousie Law School. He currently sits on the Nova Scotia Securities Commission, has taught in the business law curriculum since beginning his professional career, including Business Associations, Commercial Law, and Taxation Law. He has developed and taught the Corporate Transactions course and is the author and co-author of several texts and case books on business law and technology law.
"I am honoured to receive the appointment of the Purdy Crawford Chair in Business Law. I met Purdy Crawford early in my career. He was a kind and generous alumnus," says Deturbide. "In my new role, I hope to raise the profile of our extensive business law offerings and the excellent work of my colleagues. Our scholars do topical research at the intersection of business law with areas such as technology, the environment, and human rights. We have many students interested in completing a business law specialization, and I have plans to bring visiting scholars to the law school." He says he is looking forward to this exciting time in his career.
Yogis and Keddy Chair in Human Rights Law – Sara Seck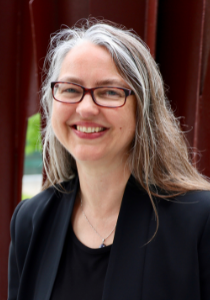 Established in 2007 by Judge Sandra Oxner in honour of her late husband, Donald Keddy, and our esteemed colleague, Professor John Yogis, QC, the Yogis and Keddy Chair in Human Rights Law will further the study of human rights at the law school, and play a leadership role in developing collaborative programs with other academic institutions and governments.
Professor Sara Seck studied music at Memorial University and then moved to Ontario for her master's degree in chamber music performance where she freelanced for six years. She then transitioned into law and completed an LLB at the University of Toronto and articled at a corporate firm on Bay Street. After completing her PhD in law at Osgoode Hall Law School, she joined Western University in 2007. Seck came to Schulich Law in 2017 and became a member of the Marine and Environmental Law Institute and the Business Law faculty. Her research focuses on the relationship between international human rights law, environment, and business law, with a focus on the rights of local and Indigenous communities, and global south perspectives on sustainable development. 
Seck says she is dedicated to reimagining law and governance — and applying it — to overcome current challenges and realize justice for present and future generations. "A key aim is to use the Yogis and Keddy Chair to enrich international human rights law engagement at the law school and beyond so as to better contribute to efforts to address global and local environmental challenges."
Join us in congratulating these members of our Schulich Law community as they embark on their new appointments.