News
»
Go to news main
Keesha Ryan awarded Scotiabank National Scholarship
Posted by
Madeline Lean
on March 25, 2021 in
News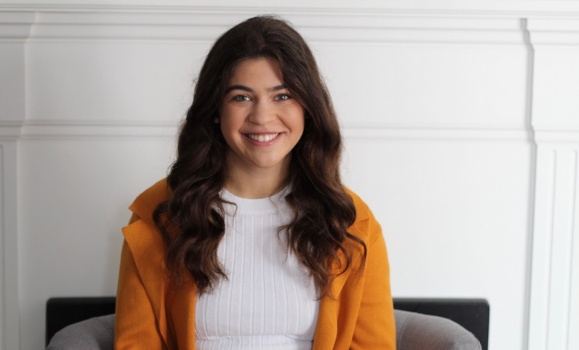 Congratulations to Keesha Ryan, the first Schulich Law recipient of the Scotiabank National Scholarship Program, a unique initiative with the goal of increasing the number of students pursuing a career in the legal profession who wish to become advocates for anti-racism. 
The program awards one Schulich Law student a $10,000 scholarship, renewable annually for their three-year law degree. "This support from Scotiabank is beyond imaginable," says Ryan. "Both of my parents received college diplomas, but put an emphasis on me and my siblings pursuing our goals to receive a full university degree, and continuing to pursue professional higher education. This scholarship will help ease the financial burden that law school would have had, allowing me to focus more on my academics. This program also provides internships with organizations seeking to eliminate racism and discrimination in the legal sector, which gives me more opportunities that I would not have had access to before."
Ryan is a first-year Indigenous Black & Mi'kmaq Initiative student from Prince Edward Island and comes from a biracial family – her mother being Acadian French and her father being Black Canadian. "My family is the true essence of "Black Islanders", and to this day continue to face racial discrimination. As one of the first members of my immediate family to graduate from university, I plan to use my education to face these injustices," says Ryan. "Throughout my legal career I plan to use a critical race or race-conscious frame of analysis to guide my work as a practicing lawyer."
Ryan says her goal is to serve Canada and Black communities as a policy and research lawyer, a civil litigator, or a public servant. She plans to use her legal education to further explore racial justice issues in Canadian Law, policy and society – such as racial profiling and gun violence, Black community development, politics and leadership, BIPOC relations and reparations in Canada, as well as other issues regarding Black life in Canada.
Ryan hopes her passion for fighting racial discrimination will help pave the way for a more inclusive, diverse, and progressive society. "My ultimate goal with a law degree is to help marginalized communities access the legal sector. The only way we will move forward with anti-racism work is to diversify and create space in spaces that are historically white, and not created with consideration to minority groups," explains Ryan. "Receiving this scholarship allows me, and many others within this program to forge this new path in the legal sector without having the pressure to repay loans." 
The Schulich School of Law applauds Scotiabank's commitment to supporting anti-racism. "It is this example of progressive leadership that will make Canada a more inclusive society and will make our legal system more just and responsive to those who have been racially excluded," says Richard Devlin, Acting Dean of Schulich Law. "Our students, who have experienced the deep structures of systemic racism, and who have themselves already displayed outstanding leadership skills, are deeply grateful for this support. It is also a testament to the work that Schulich Law has been pursuing over the last three decades to combat racism in the legal system, and beyond. It confirms that we need to continue, and enhance, our own commitments to anti-racism. This program is a sign of hope in what are very difficult times."