News
»
Go to news main
Introducing the Bertha Wilson Honour Society Inductees for 2020
Posted by
Trudi Smith
on November 30, 2020 in
News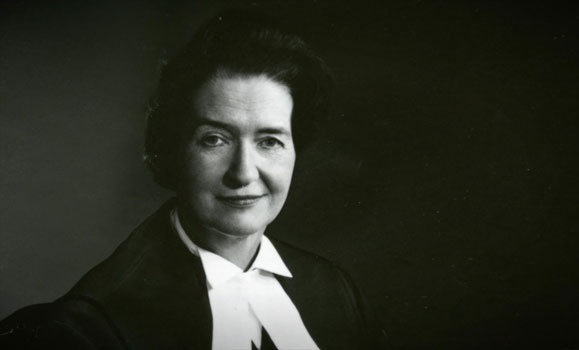 The Bertha Wilson Honour Society was established in 2012 to recognize our extraordinary alumni and showcase their geographic reach and contributions to law and society. The Society is named for The Honourable Madam Justice Bertha Wilson (LLB '57) – the first woman appointed to the Ontario Court of Appeal and the first female Justice of the Supreme Court of Canada.
Each year, one alum from each of our association's branches, along with up to three additional alumni nominated by the Board, are inducted into the Bertha Wilson Honour Society. The 2020 Bertha Wilson Honour Society inductees include:
Mary Birdsell (JD'94)
Ontario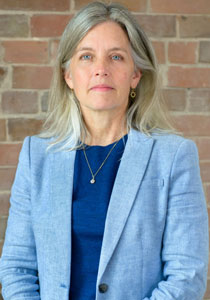 Mary Birdsell is the Executive Director of Justice for Children and Youth (JFCY), a non-profit legal aid clinic that represents low-income children and youth in Toronto and vicinity. She received her BA in Psychology and Sociology from the University of Alberta in 1998 before earning her law degree.
Prior to her appointment as Executive Director, Birdsell was a community development lawyer and staff lawyer at JFCY. In 1999, she created the Street Youth Legal Services program and represented several young people in a constitutional challenge to Ontario's Safe Streets Act.
Birdsell is the co-author of Prosecuting and Defending Youth Criminal Justice Cases: A Practitioner's Handbook, published in 2016. She has been involved in many social justice groups such as the Youth Justice Education Partnership, the Committee for Better Policing, and the Conflict Resolution Educators Network. She is currently the Chair of the Child and Youth Law section of the OBA and a former board member of the Canadian Coalition for the Rights of Children.
Steve Konchalski (LLB'69)
Nova Scotia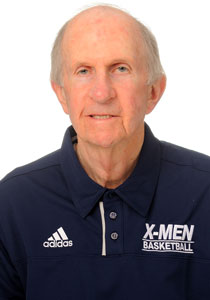 Steve Konchalski is the winningest coach in Canadian University Sport history. In his 46 years as X-Men basketball head coach he has led the team to victory 919 times, capturing 9 AUS championship titles and 3 CIS national championships, including back-to-back titles in 2000 and 2001, as well as in 1993.
Konchalski, a native of Elmhurst NY, earned his BA from Acadia and LLB from Dalhousie. During his accomplished career, he has also served as Assistant Head Coach of Canada's national basketball team, was Head Coach of Team Canada from 1995 to 1998 and has worked in various capacities with Canada's national team program for the past 30 years. He has been recognized with many awards for his coaching, including the 2010 CIS Jean-Marie De Koninck Coaching Excellence Award and the Frank Baldwin Memorial Award for dedication to basketball in Nova Scotia. He is a member of the Acadia Sports Hall of Fame, the Canadian Basketball Hall of Fame, the StFX Sports Hall of Fame and the Nova Scotia Sports Hall of Fame.
Dr. Moira L. McConnell (LLB '84)
Quebec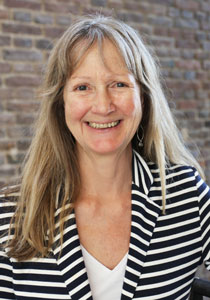 Dr. Moira McConnell is a Professor of Law Emerita and an Honorary Fellow of the Marine & Environmental Law Institute (MELAW). She is an international expert in the law of the sea and international maritime labour law.  
After graduating '84 with an LLB from Dalhousie, Moira had the privilege of articling as a clerk to the Hon. Bertha Wilson at the Supreme Court of Canada. She joined the law school faculty in 1989 and was the first Director of MELAW when it was established in 2001. She retired from the law school in 2015, but continues to supervise graduate students and contribute to the Ocean Yearbook. 
A dedicated and accomplished legal scholar, McConnell has well over 100 publications to her credit spanning international law of the sea, international maritime labour law, environmental law, corporate law, and constitutional law. For more than a decade she was a special advisor to the International Labour Organization assisting in the development, adoption and implementation of the "seafarers' bill of rights - the Maritime Labour Convention - as well as publishing the key international reference book on the Convention. She has also held leadership roles at the Law Reform Commission of Nova Scotia, the NS Film Development Corporation and chaired the Canadian Bar Association's National Committee on Legal Education to Assist in Implementing a Multi-option Civil Justice System in the 21st Century.
Professor Jim Phillips (LLB '87)
Ontario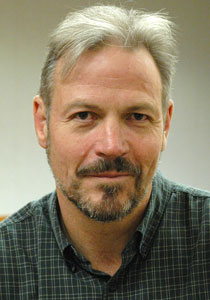 Jim Phillips is a Professor of Law, History and Criminology at the University of Toronto, and editor-in-chief of the Osgoode Society for Canadian Legal History.
Phillips was formerly law clerk to Madam Justice Bertha Wilson at the Supreme Court of Canada. In 2013, he received the Attorney-General for Ontario's Mundell Medal for "a distinguished contribution to law and letters."
He has published over 60 articles and book chapters on British imperial history and eighteenth century India, on property and charities law, US legal history, and, principally, Canadian legal history. He has co-edited four volumes of the Osgoode Society for Canadian Legal History/University of Toronto Press' Essays in the History of Canadian Law. He has also published a number of books including The Supreme Court of Nova Scotia 1754-2004: From Imperial Bastion to Provincial Oracle, co-written with Philip Girard; Murdering Holiness: The Trials of Franz Creffield and George Mitchel, co-written with Rosemary Gartner and A History of Law in Canada Volume 1: Beginnings to 1866, co-written with Philip Girard and Blake Brown. Volume Two of A History of Law in Canada, covering the period from 1867 to 2000, will be published in 2022, also with co-authors Girard and Brown.
Regional Chief Paul Prosper (LLB'94)
Nova Scotia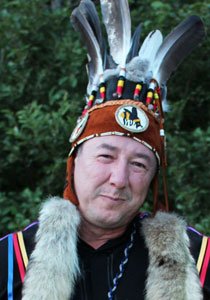 Paul Prosper is Regional Chief for the Assembly of First Nations and represents the Mi'kmaw Chiefs of Nova Scotia and Newfoundland. Prior to his appointment as Regional Chief, he served as Chief of Paqtnkek Mi'kmaw Nation from 2013 to 2020. Prosper is a proud graduate of Schulich Law's IB&M Initiative.
Prosper has extensive experience in Aboriginal legal issues from a research, litigation, and negotiation perspective. His work has been primarily devoted to advocating for the rights of Mi'kmaw people. Through the years, Prosper has worked for several Mi'kmaw organizations in such areas as oral history; Mi'kmaw land use and occupation studies; claims research; citizenship; consultation; First Nations governance; justice; community development; and Nationhood.
As an educator, Prosper has taught courses for Cape Breton University including Mi'kmaw history, Aboriginal and Treaty Rights, and Mi'kmaw Governance. He has also served on numerous boards and committees with an aim to improving the lives of Mi'kmaw people.  Paul has conducted numerous talks and presentations in academic, government, and First Nations institutional settings. He believes in building strong and resilient communities by enabling and empowering their members.
Professor Dawn Russell, QC (LLB'81)
New Brunswick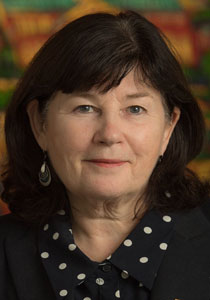 Professor Dawn Russell, QC, has been the president and vice-chancellor of St. Thomas University in Fredericton, New Brunswick since July 2011. Russell received her B.A. from St. Thomas University, her LL.B. from Dalhousie University, and her LL.M. from Cambridge University. She practiced law in Halifax with Stewart McKelvey Stirling Scales before beginning her career as a law professor in 1987. Russell was Dean of the Dalhousie Law School from 1996 to 2005, and held the Purdy Crawford Chair in Business Law from 2006 to 2011. She has taught and published in two broad areas: novaPublic International Law and Law of the Sea, and Corporate Law, Corporate Governance and Securities Regulation.
Russell has held several leadership roles with local, national and international organizations. She has also served as a consultant to the Government of Nova Scotia and to the Government of Canada. She has received many awards througout her career including the Francis Fish Award for Excellence and Leadership in the Legal Profession, designation of Queen's Counsel, Honorary Fellow of the Canadian Bar Law for the Future Fund and the Queen Elizabeth II Diamond Jubilee Medal.