News
»
Go to news main
Richard Devlin receives CALE Lifetime Achievement Award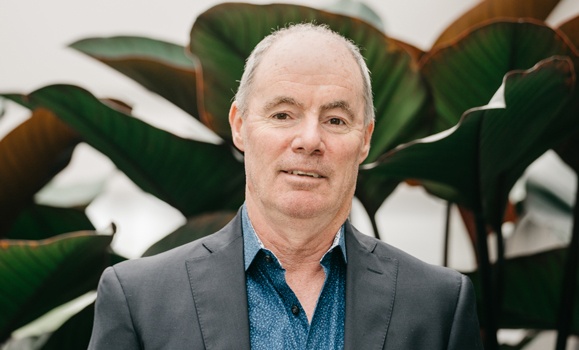 On October 22, 2020, Acting Dean Richard Devlin was named the recipient of the Canadian Association for Legal Ethics (CALE) Lifetime Achievement Award. This award recognizes sustained accomplishments in the field of legal ethics and professionalism by a member of CALE.
"I'm delighted – and completely surprised – to win this award," says Devlin. "I think it is recognition of what CALE has become – a vibrant organization with an active media presence and high level of scholarly productivity that supports excellence in the teaching of legal ethics."
CALE's growth is due in no small part to Devlin. He is one of the founders of the organization, co-hosting a legal ethics conference at Dalhousie in 2006 with Professor Jocelyn Downie. From that small conference, with only 15 attendees, CALE has grown into an organization with more than 100 members across Canada. CALE was officially formed in 2010, with Devlin serving as founding president until 2015. He currently serves as the Chair of CALE's Board of Directors.
In addition to his leadership at CALE, Devlin's contributions to teaching and scholarship in the area of legal ethics have had a profound impact on the field. He has published a significant number of papers, chapters and essays and is a regular speaker on issues related to legal ethics, with a particular emphasis on judicial ethics.
Devlin is also well known as a mentor for scholars in the field of legal ethics. As one of his nominators states, "Richard takes the time to reach out and support members of the community when they face difficult challenges within the academy, and when they need to make difficult decisions. He is always there. He also takes the time to read our work and provide thoughtful feedback, even when the world is quite literally upside down and he has an otherwise onerous list of things on his plate."
When it comes to his own mentors, Devlin says that he has been inspired by and learned from countless individuals. His career in legal ethics began when a former Dean assigned him to teach legal responsibility, steering him away from his research in critical legal theory to something "more practical." From there, Devlin discovered an interest in legal ethics, particularly issues around conflict of interest and regulation of the legal profession and judiciary.
Devlin is currently working on a number of projects, including a book titled Disciplining Judges: Contemporary Challenges and Controversies, co-authored with Professor Sheila Wildeman, that will be published in January 2021. He is co-editing a new edition of Lawyers' Ethics and Professional Regulation, set to be published in May 2021, and is also working with Wildeman on editing Canadian Legal Counsel Discipline Procedures.
One of Devlin's nominators sums up his contributions to the field by stating, "I genuinely believe that Richard deserves the Lifetime Achievement Award for not just sustained accomplishments but rather for sustained, extraordinary, catalytic, and transformative accomplishments in the field of legal ethics and professionalism."