News
»
Go to news main
Schulich Law's 2020‑21 Vanier and Banting Scholars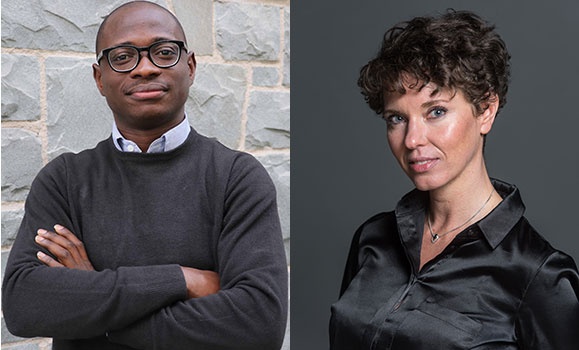 On Friday, June 19, the federal government officially announced the 2020-2021 recipients of the Vanier Canada Graduate Scholarships and Banting Postdoctoral Fellowships — its most prized awards for PhD students and postdoctoral fellows, respectively.

Five Dalhousie PhD students and two incoming postdoctoral fellows were among this year's recipients, selected based on the potential impact of their research, academic excellence and leadership abilities.

"When I learned about the work of this year's Vanier and Banting winners, I was struck by the importance and diversity of their work," says Marty Leonard, dean of the Faculty of Graduate Studies at Dalhousie. "They are all set on making the world a better place — from tastier apples, to better sexual health, to improving the well-being of Indigenous children, to more efficient batteries. We are so lucky to have them at Dal."

Vanier Scholarships are valued at $50,000 per year for three years during doctoral studies, while Banting Postdoctoral Fellowships are worth $70,000 per year for two years. The awards also allow faculty members to reinvest funding originally intended for the recipients to other students, potentially creating additional research opportunities.
Vanier Scholarship
Adebayo Majekolagbe (Marine and Environmental Law Institute)
Easing the transition to a greener economy

"My research focuses on the design of a just transition impact assessment framework to facilitate the equitable and effective sustainability transition of fossil fuel dependent economies. Global climate discourse has largely been conducted as a pro-fossil and anti-fossil binary. Such binary is unhelpful and fossil fuel producing societies have become increasingly resistant to climate change mitigation policies and initiatives. With a framework, the human dimension and social effects of mitigation policies and projects can be assessed and alternative pathways which could meet mitigation goals without neglecting social concerns can be considered. This will potentially help ease the resistance of fossil fuel dependent economies to climate change mitigation."
Banting Fellowship
Dr. Sara Ross, Osgoode Hall Law School (Law)
Preserving heritage spaces in Halifax

"My research focuses on the intersection of law and culture in the city.  I will be using the Urban Legal Anthropology methodology that I have developed to investigate how an application of international legal mechanisms can be used to aid the equitable treatment and sustainable preservation of heritage spaces in Halifax. My past Urban Legal Anthropology projects have pinpointed some of the mechanics through which the unequal treatment of marginalized (sub)cultural communities occurs in the cities of Toronto and Vancouver. Through my research, I hope to provide a template for how civic and other levels of governments can better engage with and support transgressive and diverse (sub)cultural communities that often slip through the cracks of our city policies, and do so in a manner that better engages the applicable international standard setting frameworks set by UN-HABITAT and UNESCO more generally."
To learn more about all of Dal's Vanier and Banting scholars, read "Tastier apples, improved sexual health, stronger batteries, better health outcomes for indigenous youth: Meet Dal's 2020-21 Vanier and Banting award recipients"