News
»
Go to news main
Mark Sakamoto (LLB '03): Forging a career in law, business, tech and culture
Posted by
Jane Doucet
on February 24, 2020 in
News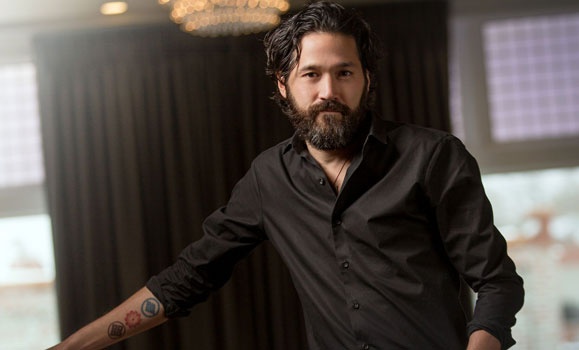 When Mark Sakamoto (LLB '03) started law school, he had already decided that he wasn't going to spend his entire career in the legal field. However, he did know exactly what he wanted from his education, and that was to think like a lawyer. "I learned skills in law school that will last me a lifetime and that have served me well in whatever path I chose," he says.
Today Sakamoto is executive vice-president of software company Think Research, Canada's leading digital health organization with operations in Canada, the United States, the European Union and the Middle East. He also wrote the memoir Forgiveness: A Gift from My Grandparents, which HarperCollins Canada published in 2014 and which won CBC Canada Reads in 2018. Winning Canada Reads was a transformational event. "It really exposed me to the national media," he says. That exposure has led to several endeavours in broadcasting, including Forgiveness being developed into a CBC mini-series.
After earning his law degree, in 2004 Sakamoto worked on Bay Street in Heenan Blaikie's entertainment group, then spent from 2005 to 2009 as a business and legal executive at CBC inking TV deals. When he worked in the entertainment space, he enjoyed helping clients solve unique financing and labour issues. "It was really interesting to work with different media personalities and guilds," he says.
Sakamoto has been a driving force in deal-making and business development at Think Research. Now he spends his time in equal measure on the ground and in the air. "We are helping our partners revolutionize the way patients receive care," he says. He has fond memories of his time at law school; in fact, he loved studying law more than practising it, although he regularly relies on what he learned. "In all of my jobs, and in my current position, I use my legal education on an hourly basis, particularly when I'm preparing and reviewing proposals and contracts."