News
»
Go to news main
Rethinking foundational concepts in health care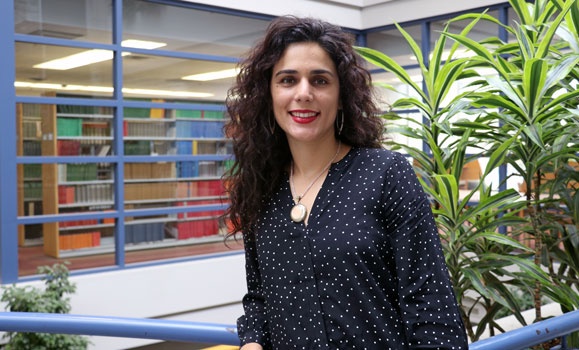 This past September, Mariana Prandini Fraga Assis began a one-year term as a postdoctoral fellow in Harm Reduction as Public Policy at the Health Law Institute. Before joining Schulich Law, Mariana earned her L.L.B. and an M.A. in Political Science from the Federal University of Minas Gerais (Brazil), and an M.Phil. and a Ph.D in Politics from the New School for Social Research (USA).
We recently talked with Mariana about her research, and her first impressions of Halifax.
Tell us about your academic and legal background 
My academic work has always been intertwined with my activism as a feminist and social justice attorney. I've been engaged with movements concerning housing and reproductive rights, both as a litigator and as an educator and legal translator. I served as a special legal advisor to the President of the Inter-American Court of Human Rights from 2016 until 2018, and prior to coming to Halifax, was an associate attorney at a labour law firm in Brasília.
Why did you want to come to Schulich Law?
The postdoctoral fellow position, working with Joanna Erdman, looked like a great opportunity to translate my activist engagement with self-managed abortion groups into work that might help us rethink foundational concepts in the field of health care and reproductive rights. Also, I had just defended my PhD and continuing onto a postdoc position was clearly a great way to move on with my academic career.
What are you working on while you're here?
My research aims to build my experiences with activist self-managed abortion groups to enlarge the ways we think about self-care practices in harm reduction policy. I am interested in challenging the notion of self-care that is currently dominant in the field of public health by expanding it to incorporate practices that are collective, feminist and highly politicized.
What's your favourite thing about Halifax?
The view of the ocean. During my childhood, I lived far from the ocean, in a small town in a mining state in Brazil. It would take us at least six hours to get to the closest beach, which I loved, so I grew up nourishing this dream of living close to the seashore at some point in my life. I guess Halifax is allowing me to have it now, even though the water is scary cold.