News
»
Go to news main
Law student brings country swing to Halifax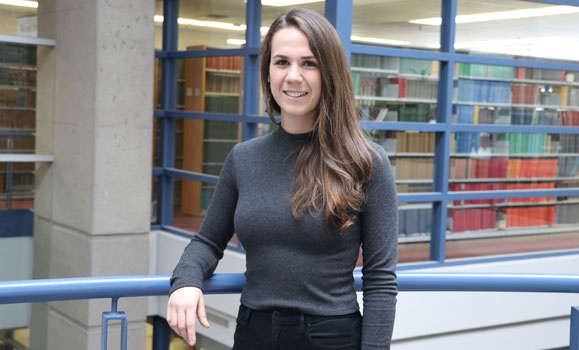 Third-year law student Hilary Angrove was a competitive soloist dancer during high school in Calgary, and she led and performed with a hip hop dance company as a McGill undergrad in Montreal. In 2015, she met Mark Taylor when she was out dancing with friends at a German beerhouse in her hometown.
In Calgary bars, young people regularly partner dance, which is similar to a casual two-step. Taylor had taught himself how to country swing dance by watching YouTube videos, and he began to teach Angrove, who enjoyed the hybrid style of Western couples' dancing.
After the then 24-year-olds had been dating for a few months, they started taking country swing classes and dancing in bars where they could practice in a social setting. "It wasn't about going out drinking, it was just a fun activity to do with friends," says Angrove. "But when Mark and I moved to Halifax in 2017, there was no partner dancing in bars and nowhere with a big dance floor."
There's so much laughter because everyone is trying new things and messing up. — 3L Hilary Angrove
The couple decided to do something about it. That October they launched Coastal Country Halifax to build a social country swing dance community here. Their first students to show up in a rented room at Halifax Dance were all from Schulich Law.
"Ten people from Section A came, which was my section, and we also did private lessons with students," says Angrove. Since then they have taught around 100 men and women ranging in age from 18 to 60, from beginners to more experienced dancers.
"There are lifts, dips, and spins, so you do need to have a strong frame, but it's more about your willingness to try something new and get out of your comfort zone," says Angrove. "The beauty is that it doesn't require structured footwork or counting. Men especially love this style of dance because there's less to think about than some other styles, like ballroom, but you still look like a pro."
'A great place to be goofy in a safe environment'
Angrove and Taylor teach a weekly one-hour class. Between practice and preparation for the classes, she spends about four to five hours a week on Coastal Country. Many of the same law students returned last year, along with new ones. They typically take 20 individuals as students, they ensure equal numbers of guys and girls, and the classes are affordable, at $44 for a four-week session for one person and $88 for a couple. "We aren't trying to make money, just pay our costs and build the community," says Angrove.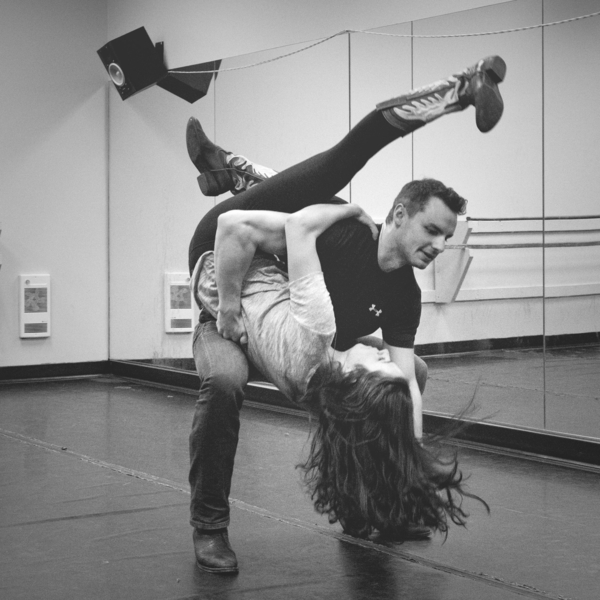 Over the summers, Angrove and Taylor take a hiatus from Coastal Country Halifax to teach couples who are getting married how to dance at their weddings, including second-year law student, Isaac Gray, and his fiancée, Danielle. "It's so rewarding as teachers to see how fast people progress when they get individual attention," she says.
The classes were fun and approachable, and the moves we learned transcend different kinds of dance. — 2L Isaac Gray
Gray and Danielle got married in August of 2018. "We had a private class with Hilary and Mark, where they taught us the steps we would use for our first dance at our wedding," he says. "I've never been a strong dancer, but the classes worked—I got lots of complements. The classes were fun and approachable, and the moves we learned transcend different kinds of dance."
The pair will resume their country swing classes on October 16 which will be held at Cheers Live, a new country bar in Halifax. They also perform at White Hills Long Term Care Centre in Hammonds Plains with a country band called The Wheelers, two of whose members are law school alumni: Kim Richardson (LLB '82) and Lisa Teryl (LLB '94).
Angrove encourages anyone who wants to look like a pro on any dance floor to try a country swing class. If country isn't your kind of music, don't worry—this style of dance is great for many different genres. Mostly, it's just good fun.
"It's huge stress relief," says Angrove. "There's so much laughter because everyone is trying new things and messing up. No one's perfect, and it's a great place to be goofy in a safe environment. You'll get to know your classmates better, and it's also a good opportunity to meet people in Halifax outside the law school."