News
»
Go to news main
Get to know part‑time faculty member Christine Driscoll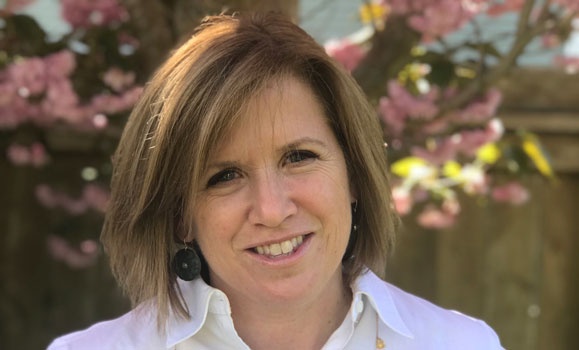 In a series of profiles, we'll introduce you to some of the Schulich School of Law's part-time faculty members. They are casually called "downtowners" because many of the almost 70 professors who teach evening classes here are practitioners who work in downtown Halifax. 
Dana-Lyn Mackenzie, the law school's director of Student Services and Engagement, works with the downtowners on their course requirements. "We couldn't run the law school without them," she says.
Christine Driscoll (LLB '95) started teaching Criminal Trial Practice to third-year students in the fall of 2013. This course uses lectures and simulated court proceedings, including bail hearings, direct and cross-examinations, and trials to develop skills of advocacy and trial preparation. Simulations and a trial are heard before judges of the Provincial Court. Each student assumes the role of prosecutor, defence counsel, and witness on different occasions.
"I took Criminal Trial Practice and worked at Dalhousie Legal Aid Service in third year, and they were the most useful things for me while I was in law school," says Driscoll, who has been a Crown attorney since 1998. "I had mentored students in the Criminal Clinic for 10 years before I started teaching. I enjoyed it, and I really like being around young people, so I thought I'd like teaching." She also knew she'd have the support of two co-instructors, since the faculty consists of Crown attorney, defence counsel, and judge.
I want to let my students know that they're all going to find their way, even if they aren't making straight As or winning moot prizes.
In the winter semester of 2018, Driscoll also began teaching the Criminal Clinic, which combines practical experience with academic study. Students are put into field placements in the criminal justice system, then they reflect on that experience in the classroom. One of her favourite parts of the course is the full-day mock trial at the end, with "pretend" jurors and witnesses. "It's quite a production," she says. "Students are on their feet in a real courtroom, in a safe place to make mistakes."
Sharing more than legal knowledge
With 21 years of experience as a Crown attorney, Driscoll has a great deal of practical information to share with her students, but she aspires to impart even more than that. "I want to let them know that they're all going to find their way, even if they aren't making straight As or winning moot prizes," she says. "I wish someone had told me that when I was in law school."
The best part of teaching is the connections that Driscoll makes with her students. She stays in touch with many of them, and others become colleagues. Some had different careers before they came to law school, which she finds interesting.
Teaching is a good reminder of how much of a privilege it is to work in the criminal justice system.
One young female student in Driscoll's Criminal Trial Practice class several years ago stands out. "She was well prepared and good on her feet, and she had a quiet manner," she says. "When she finished law school, she met with me to talk about becoming a Crown attorney. After our chat, she turned down a job at a law firm to become a Crown attorney. Maybe I do help my students find their way, which is very rewarding."
Driscoll knew she wanted to be a lawyer when she took a law course in Grade 12 at Halifax West High School, where she watched a trial with Judge Alanna Murphy (LLB '86) and Halifax criminal lawyer Joel Pink (LLB '69). "I think I can do that," she recalls telling herself at the time. Now she has come full circle. "I love the students' enthusiasm and excitement, which really energizes me. Teaching is a good reminder of how much of a privilege it is to work in the criminal justice system."