National NP Week November 7-13
»
Go to news main
National NP Week November 7‑13
Posted by
Theresa Gilbert
on November 10, 2021 in
News
Dal Nursing wishes current NP (Nurse Practitioner) students, past graduates and members of the NP practice community who generously support our NP students a very happy National NP Week (Nov. 7-13)! We'll be celebrating by featuring some of graduates!
Please note: We are now accepting applications for a limited number of seats in the Nurse Practitioner (NP) program for January 2022 admission. Applicants must be Registered Nurses with an active (or eligible for) NS license, and have completed a minimum of two (2) years of full-time, relevant clinical practice at the time of application. The application deadline is November 30th, 2021. More information on admission requirements available here.
Megan Glover BScN RN MN NP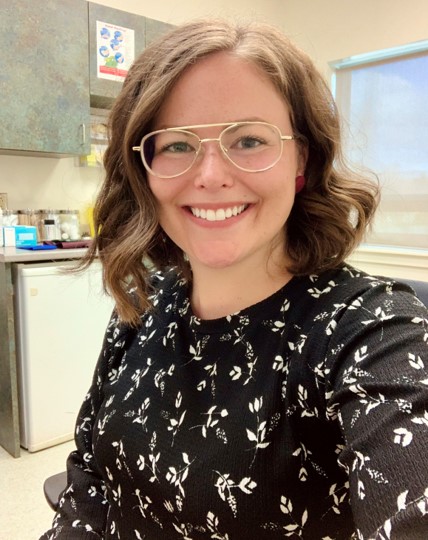 Megan is currently working in the Community Health and Wellness Centers in North and East Preston. She is also the NP lead on a program called "Kids in Care" with colleague Dr. Holland (pediatrics) who serves children in the foster system ensuring they receive optimal primary and specialty care for illness prevention and growth. Megan also hosts perinatal and postpartum family visits at her family resource center where she help new families feel empowered and well informed about caring for their new babies. Lastly, she developed a health information and implementation series in the community called "Know your Numbers" to empower patients to learn what their blood pressure, blood glucose and cholesterol means and what they can do to improve their "numbers".
"My patients are awesome and inspire me to be the best provider I can be every day!" she says.
Alice (Falconer) Rodgers, RN NP ('20)
Alice (Falconer) Rodgers is a 2020 graduate from the Dalhousie Master of Nursing Nurse Practitioner program.  Alice began her nursing career after graduating from the BScN program at CBU in 2008.  She spent most of her career working at the Charles Keating Emergency Department as a RN in Halifax, NS. After beginning her second maternity leave in 2018, she decided it was time to pursue her life-long goal of becoming a NP. Starting a Master's program while being a busy mom was an intimidating endeavour, but with assistance from the professors and clinical educators, the transition from clinical to classroom was supportive and reassuring. Upon graduation, Alice began her Nurse Practitioner career working in a combined position between Primary Care and Long-term Care in North Sydney, Nova Scotia. She has also recently began providing support to Dalhousie students through clinical labs and preceptorship.
"I want to wish all the amazing, hard working NP and NP student's across the country a Happy Nurse Practitioner Week while we raise awareness about this amazing professional role and the impact we can have for our patients," she says.
Katelyn Charlton, RN NP BScN ('14), MN (NP) ('20)


Katelyn Charlton is from Yarmouth, Nova Scotia. She graduated from Dal with a BScN in 2014. After graduation, she worked as a registered nurse in the emergency department until returning to school in 2019 to obtain a Master of Nursing. Katelyn's time in the emergency department not only provided her with a diverse knowledge base and a variety of experiences, but also helped her realize the urgent need for primary care providers in our rural community. This made the decision to return to university easy one for her. Katelyn graduated from Dalhousie University in October 2020 with a Master of Nursing, Nurse Practitioner - Family All Ages. She is currently working as a nurse practitioner in primary health care at the Shelburne County Health Centre. Katelyn says that despite the challenges the pandemic has brought, the past year has been a rewarding experience, building a practice and being able to offer accessible health care to some of our most vulnerable population.
"The nurse practitioner role is perfect to blend the art and science of nursing but with the advanced knowledge and skills to ensure patients receive thorough, competent, compassionate, and accessible care."
Chris Browner, RN NP (20')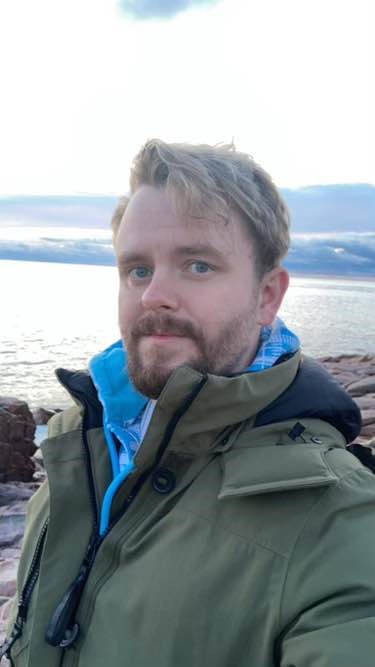 "I am Chris Browner, and I am a proud graduate of the 2020 Dalhousie Nurse Practitioner Program.

Since graduating as a registered nurse in 2008 from Cape Breton University, I have worked full-time to serve the Cape Breton population at large. I have a passion for nursing, education, and promoting health and wellness.
Upon completing my Master in Nursing, I have worked full time as a Nurse Practitioner for Cardiac Services at the Cape Breton Regional Hospital.  In my current role, I work closely with our extraordinary cardiology team to provide exemplary care to our clients in inpatient and outpatient settings. 
Aside from my full-time position, I have had the opportunity to develop and implement an action plan that incorporates nurse practitioners into the care delivery model used in our local emergency department.  I am proud to say, although this action plan is in its infancy, our team has demonstrated exceptional success in reducing client wait times while increasing accessibility to primary care services. 
Stepping further outside the box, I have also expanded my practice to incorporate clinical aesthetics.  Since graduating, my classmate and great friend Will Bland and I have started our cooperation named True Clinical Aesthetics.  As co-medical directors, we operate clinics in both Sydney and Halifax, which offer a fantastic selection of aesthetic treatments.
Aside from work, I love spending time with my partner Robert, who has always shown tremendous support personally and professionally. "