Martha
Radice
Associate Professor; Undergraduate Coordinator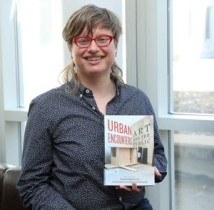 Related information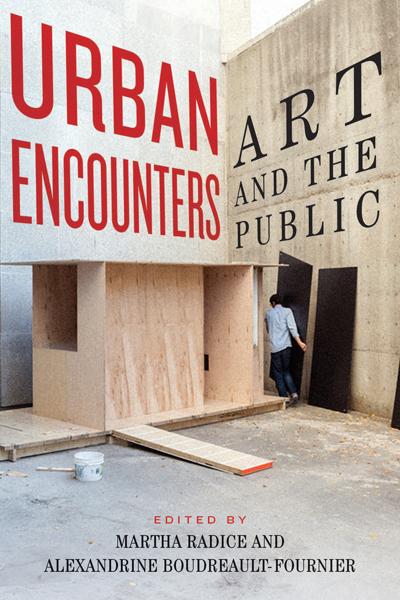 Email:
martha.radice@dal.ca
Phone:
working from home - please email
Mailing Address:
Room 1119, McCain Building, 6135 University Avenue
PO Box 15000, Halifax, Nova Scotia, Canada B3H 4R2

Research Topics:
Social justice and inequality
Urban studies
Space and place
Ethnicity
Cosmopolitanism
Applied - action research
Canada
Quebec
Cross appointments
Canadian Studies
School of Planning

Education
BA Hons, University of Sussex
MA, Université Laval
PhD, Insitut national de la recherche scientifique
Research interests
Martha Radice is a social anthropologist whose work focuses on the social, spatial and cultural dynamics of cities. Her ongoing areas of interest are urban anthropology, public space, public art and public culture, multiculturalism and cosmopolitanism, community and neighbourhoods, applied urban research, and ethnographic methods.  
Dr. Radice's current research explores carnival practices in New Orleans, for which she has been awarded a New Orleans Jazz & Heritage Foundation Archive Fellowship (2017) and a SSHRC Insight Grant (2018-2023). She also worked with Jill Grant, Ren Thomas, and Howard Ramos on the Halifax team of the Canada-wide Neighbourhood Change Research Project. Her past interdisciplinary research-creation project with Solomon Nagler and Kim Morgan at NSCAD University explored how art can shape the urban public and, conversely, how the urban public can shape artistic production, and resulted in the book Urban Encounters: Art and the Public, co-edited with Alexandrine Boudreault-Fournier.  
Dr. Radice is committed to opening public access to academic research, and serves on the Board of Érudit, a Canadian consortium to support open digital publishing and research in the arts, humanities, and social sciences. She is a past president of the Canadian Anthropology Society and was Co-Chair of the first joint conference of the Canadian Anthropology Society and the American Anthropological Association in 2019. She can provide copies of most of her publications by email.
Selected publications
Radice, M. (2022). The Call of the Great Indoors. Anthropologica 64 (1):1-10.

(2022) Pop-Up Ethnography: Methods for Studying Social Relations at the Register of Urban Public Space. Journal of Intercultural Studies 43 (2):267-282.
Radice, M. (2021) Creativity, Sociability, Solidarity: New-Wave Carnival Krewes' Responses to COVID-19 in New Orleans. Anthropologica 63 (1):1-27.
Radice, M. (2018) Putting the public in public art: An ethnographic approach to two temporary art installations. City & Society 30(1): 45-67.
Radice, M., & Boudreault-Fournier, A. (eds) (2017) Urban Encounters: Art and the Public. Montréal: McGill-Queen's University Press.
Radice, M. (2016) Unpacking intercultural conviviality in multiethnic commercial streets. Journal of Intercultural Studies, 37(5): 432-448.
Radice, M.(2015). Micro-cosmopolitanisms at the urban scale. Identities 22(5), 588-602.Everyday Multiculturalism (pp. 140-157). Basingstoke: Palgrave Macmillan.