Elizabeth
Fitting
Professor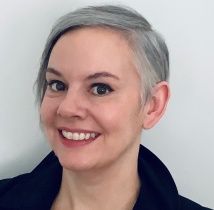 Email:
elizabeth.fitting@dal.ca
Phone:
902-494-6346
Mailing Address:
Room 3116, McCain Building, 6135 University Avenue
PO Box 15000, Halifax, Nova Scotia, Canada B3H 4R2

Research Topics:
Economy, work and development
Food and food movements
Migration
Political Economy
Biotechnology
Gender and Sexuality
Latin America
Canada
Cross appointments
Environment, Sustainability and Society

Gender and Women's Studies
International Development Studies
Education
BA, University of Toronto
MA, PhD, New School for Social Research
Research interests
Professor Fitting researches various aspects of the political economy of food, ranging from the regulation of, and public debate around, transgenic maize in Mexico, the effects of structural adjustment and trade liberalization policies on agricultural livelihoods and labour migration to activist responses to seed regulations in Colombia and Mexico. Her current research explores social reproduction and the livelihoods of Jamaican and Mexican seasonal agricultural workers in Nova Scotia (SSHRC Insight Grant, 2019-2024). She is also Co-Investigator on a project examining the global political economy of Nova Scotia's local food movement, with Dr. Catherine Bryan and Dr. Karen Foster, and in collaboration with, and funded by, the Mobile Lives Forum. Liz contributes to the NS Migration Research Forum, an interdisciplinary network of academic and community researchers focused on migration and mobility in Nova Scotia.
In a newer, oral history project with collaborators Dr. Margaret Robinson and Dr. Nick J. Mule, Liz is collecting and exploring first-hand accounts of coming out as queer (lesbian, gay, bisexual, trans, queer, Two Spirit) during the AIDS crisis in Canada, a time when homophobia shaped government and initial public health responses to HIV/AIDS. This project is funded by a SSHRC IDG. For more info: https://www.comingoutduringaids.ca/

Dr. Fitting is unable to supervise new graduate students for the 2023-24 academic year.
Selected publications    
Fitting, E., Bryan, C., Foster, K. and Ellsworth, J. 2022. Re-centering labour in local food: local washing and the growing reliance on permanently temporary migrant farmworkers in Nova Scotia. Agriculture and Human Values.
Fitting, Elizabeth, Laura Gutiérrez Escobar, and Tamara Wattnem, 2021. "Contesting seed standards: The Red de Semillas Libres in Colombia" in Graham, J.E., Holmes, C.P., McDonald, F., and Darnell, R. (eds). 2021. The Social Life of Standards. UBC Press. Pp. 141-158.
2018. "Genetically Modified Crops and the Remaking of Latin America's Food Landscape" in eds. Pascale Joassart-Marcelli and Fernando J. Bosco, Food and Place: A Critical Exploration. Rowman & Littlefield. Pp. 52-66.
Gutiérrez Escobar, L., and Fitting, E. 2016 The Red de Semillas Libres: Contesting Biohegemony in Colombia. Journal of Agrarian Change, doi: 10.1111/joac.12161.
2016  "From working the farm to fast food and back again: Rural Mexicans in the Neoliberal Food System" in eds. Meredith Abarca and Consuelo Salas, Latin@s' Presence in the Food Industry: Changing How We Think about Food University of Arkansas Press. Pp. 77-100.
2014 "Cultures of Corn and anti-GM activism in Mexico and Colombia" in (eds) Carole Counihan and Valeria Siniscalchi, Food Activism: Agency, Democracy and Economy. Berg.
2012  Japanese translation of The Struggle for Maize, with new preface. Translator: Minoru Satomi. Nobunkyo, Rural Culture Association.
2011  The Struggle for Maize: Campesinos, Workers, and Transgenic Corn in the Mexican Countryside, Duke University Press.