Dr.
Deena
Abul-Fottouh
Assistant Professor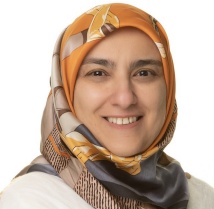 Email:
deena.abulfottouh@dal.ca
Phone:
902-494-2069
Mailing Address:
Room 3112, McCain Building, 6135 University Avenue PO Box 15000, Halifax, Nova Scotia, Canada B3H 4R2

Research Topics:
Political Sociology and social movements
Computational social science
Social network analysis
Online misinformation
Online hate and extremism
Social media
Dr. Deena Abul-Fottouh is is a computational social scientist specializing in the exploration of social media data to enhance our understanding of various societal issues. Her primary research focus is on examining online misinformation, racism and hate speech, and online extremism. Dr. Abul-Fottouh completed her doctoral degree in sociology at McMaster University, where she was a recipient of the esteemed Vanier Canada Graduate Scholarship. Deena's research encompasses a broad range of interests, including big data and social media analytics, social movements and digital activism, political sociology, and social inequality. Methodologically, her expertise lies in social network analysis, quantitative methods, and data science, with a particular focus on online networks. In her dissertation, she conducted a comprehensive study on the evolution of Twitter networks among activists during the 2011 Egyptian revolution, delving into the transformation of the movement from unity to division. Deena has previously taught Human Centered Data Science at the University of Toronto and has worked as a Research Specialist with the United Nations Development Programme. She is a Research Affiliate at the Digital Society Lab at McMaster University and her research on misinformation and online extremism is currently funded by SSHRC.
Deena currently teaches social movements (SOSA 3190), Social network analysis (SOSA 3180) and Doing Sociology (SOSA 2008)
BA, Major: Political Science American University in Cairo, Minor: Computer Science
MA, Sociology, American University in Cairo